If you are an artist, creating fanart is an excellent way for you to appreciate the subjects you love, be it famous people, characters from popular culture, or even your fanart dreams. If you've been doing this as a hobby so far, you will be excited to know that you can actually earn money for your artistic endeavors through fanart commissions. In this post we will explore how you can make money from fanart commissions – that is, getting people to hire you to draw fanart that they love. It is a huge market, but be careful as there are some legal risks you take selling fanart.
There are several amazing opportunities for artists to create their own brand or connect with other brands. You can be recognized for your creativity and continue doing what you love to do. As people start recognizing your work, your portfolio will get the elevation it needs to get attention in the industry of your choice.
When an important client or studio notices your fanart, one important advantage is that you may end up receiving fanart commissions for your work. Additionally, you will get the reassurance that your creativity and art are worth your effort and time.
This also nullifies the theory that fanart is in some way less valuable art in comparison to other genres. It would be exciting if your superhero portraits get you a fanart commission to create posters for an upcoming promotion campaign. Finally, all those hours you spent in your studio will not seem like such a waste.
Several artists have developed their careers in fanart and if you want to know how, read on for some strategies they have used successfully.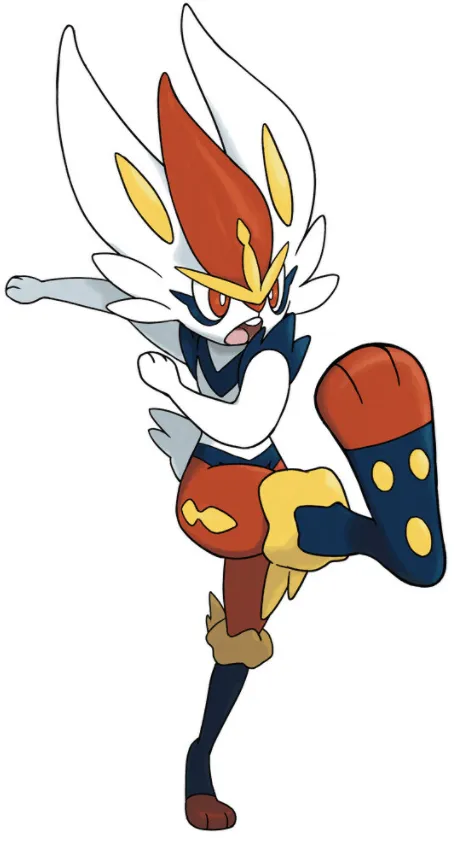 Sell Art On Instagram
Instagram is very successful as a social media platform for art lovers and artists. This is excellent news for beginner artists as they do not have to reach a particular level of acclaim before they can connect with buyers. Using Instagram, you can start connecting with art lovers and buyers all over the world who are willing to pay for quality art.
There is, however, a catch. Your Instagram account has to be popular with many engaged followers. (Learn how here).
The more followers you have, the higher the demand will be for your art. Reach out to your friends, family, and colleagues and enlist them into following your page and sharing your artwork.
While you work on improving your subscribers, you can work on improving your account by following these tips:
Use only high-quality images of your artwork.
Choose clean backgrounds with lots of natural light while photographing the artwork.
Sustain a particular brand or style, such as a hashtag, language, or filter that represents you the best.
Add creative captions to your posts that tell a story.
Use relevant keywords.
Write an interesting bio.
Post regularly, at least twice a week.
When you get a message that reflects an interest in your work, redirect them to your website, online store, or sales page. You are well on your way to earning fanart commissions.
Get Netflix Fanart Commissions
If you enjoy working on fanart inspired by a television series or a movie character, keep at it. You may be unaware of who sees it, but it could lead to many new opportunities. This is because there are many examples of relatively unknown artists who have been commissioned for promotional art based on their artwork published online.
One example is Bannon Rudis who was approached by Netflix to create specific promotional art. He had posted some fanart for Stranger Things on Twitter. One of the actors in the television series shared this and as a result, the network contacted him to create art for the next season. 
Interestingly, the artwork gained acclaim nearly a year after it was published. After it was shared by one of the lead actors of the series, it snowballed and came up on a few other sites. The advertising partners of Netflix contacted the artist who was one of eight selected to design artwork for one episode as part of a marketing campaign on Instagram.
This is one of many examples of upcoming artists who have been selected and commissioned for creating art by a major corporation. The key is to make sure that any fanart you post on your social media reflects your talent and expertise.
You can also adopt a more proactive approach and share your fanart with leading networks that run these shows or characters you portray. Netflix commissions may be the fanart commissions that give your art career the head start you need.
Create Striking Comic Book Covers
Comic book covers are designed to create a striking impression using various elements of art and color. For a comic cover to be good, the artist has to be good at composition. The way that the artist arranges all the elements including color, line, form, space and texture must create a balance along with a pleasing image.
As a successful comic book cover designer, you have to come up with a unique design. This is because the cover often tells a story or provides a glimpse into the story. Fanart for comic books and covers is a genre in itself and if you are good at it, the opportunities are endless.
One of the many success stories about artists who made it in this niche based on their quality artwork is Fellipe Martins. His illustration had a very quick turnaround. He posted a tribute to Marceline by Adventure Time on Tumblr. A day later, Pendleton Ward, the show's creator, shared it on his social media.
Right after this success, Martins contacted Boom! Studios, the company managing all Cartoon Network licensed comics and Adventure Time. They saw his portfolio and asked to illustrate some comic book covers for Adventure Time. This led to covers for Regular Show and then covers for Steven Universe. He later went on to illustrate his own comic book story.
If your fanart revolves around comic book characters, keep working at it because this is a great way to make fanart commissions.
Design Fanart Disney Posters
A very exciting aspect of publishing fanart online is watching your art grow as it continues to attract more and more people.
There is one very interesting success story about the renowned artist, Claire Hummel, and Disney fanart. She began posting her Disney princess posters online in 2011. Her fanart was distinctive due to her focus on historical detail. 
Claire Hummel posted her first poster of Belle dressed in a 1770s gold ball gown on various online platforms, including Tumblr and DeviantArt. The response was so good that she expanded it into a princess poster series. By the end of the year, she had nearly ten princesses drawn in their own historical periods.
A few months later, Irrational Games Studio approached her with an offer to do character designs for a project. They also discussed her historical princess posters saying they particularly wanted a historical perspective for their characters for BioShock Infinite. Claire accepted the project and began freelancing.
While this is one path, all artists do not have such a clear trajectory. You may choose to exhibit your artwork at group gallery shows and this may potentially lead to calls and projects from clients who see your fanart. Joining a large group show at any prominent pop-culture gallery can get your artwork the right attention.
You may have to wait for months between one project and the next. However, as long as your technique is good, you will make it big eventually.
Back Up Your Fanart With Substance
Good fanart will be prominent because of its ability to get people's attention. Just make sure that your fanart stands out due to your own unique creative flair. This is because employers do not want more content similar to what their people have already drawn. To create substance in your artwork, find a distinctive feature that others don't have.
In Claire Hummel's case, the content was the princesses, and the distinctive feature was her appealing costume design and the extensive research she did into historical fashion norms. However, she still had her resume and portfolio beyond this poster series to support her profile as a serious artist. 
Fellipe Martins fanart was great, yet it was his strong portfolio that helped him get hired at Adventure Time Comic. While his fanart gave his career a boost, he would not have made it without his portfolio. His fanart would just have been a viral image.  
Use Social Media
If you have an impressive portfolio, it needs to be seen. You have to do it in a manner that you can attract the right attention from lots of people. Here are some tips:
Share one of your artworks using popular hashtags.
Do what is popular and trending in the top ten.
Draw what makes you excited and your passions will add to your artwork.
Make sure that whatever you share is good-quality artwork.
Conclusion
To conclude, fanart has improved as a genre in itself during recent years. This is because of the several good artists who continue to come up with unique perspectives that they portray using fanart. As a result, studios are also on the lookout for interpretations that come with a new twist. As fanart continues to grow, continue to explore innovative ways for how to get fanart commissions. 
Lastly, if you are finding that you are selling more and more fanart then consider asking permission to sell fanart before you get sued.
If you need ideas on what fanart to create, I have a whole post showing you how to find over 60 fanart ideas here.
Latest Posts