Making Art Prints At Staples; All Your Questions Answered!
Making art prints at Staples means you are using office printers instead of art or museum quality printers (e.g. Giclee printing).
Office printing, such as what you would get when you are making art prints at Staples; are not high quality art prints but you can come close with the information in this article. If you require museum quality prints such as Giclee prints at Staples then you can now select that option but at a cost of $65 per print. If that is too expensive then read on..
This article will cover making art prints at Staples from two angles:
the every day customer who just wants prints – clicking here will take you to this specific section of this guide
the artist wanting to produce and sell prints to customers – clicking here will take you to this specific section of this guide
When you consider making art prints at Staples, you need to know that the ink used by their copiers and printer will fade very quickly, even in moderate light.
This can be mitigated by keeping the prints away from to sunlight as it will fade the print and to have them either laminated or framed with glass/perspex.
Staples may also refuse to print copyrighted art or materials. For example, if you ask for a Spider-man image to be printed on wall art, Staples may be refuse.
You may be asking Staples to infringe on Marvel copyright even if you are the person requesting it and paying for it.
For more information on this, I have an article about requesting fan art and asking is fanart illegal? which you may be interested in reading – clicking this link will open my other post in a new tab so you won't lose where you are on this page.
For the everyday customer who just wants prints
For the everyday customer who just wants prints the following information is just for you
You have probably seen that Staples offer a service to make art prints from your own files/images.
If you have wondered where to print digital art then you should know that Staples offer the following types of prints (I have also stated the starting price that Staples charge for printing per page or piece) :
Staples Printing Prices
Note: Clicking Links below will open to pages on Staples.com in a new browser tab
The services above will generally be of higher quality than a print on plain office copy paper and are using higher quality inks and materials that should last a lot longer.
While this art printing service is aimed at small businesses, there is nothing stopping you for producing these for the home for personal use. Staples is a great place to start if you don't know where to print digital art. From here you can find more specialist printers but really, I go all the time thanks to the convenience of locations, hours of operation and staff who are happy to help.
Staples will even let you preview what your art work will look like before printing it off so you should be 100% happy with the results.
For the Artist Wanting To Sell Art Prints
For the Artist Wanting To Sell Art Prints the following guide is just for you
As an artist you should explore art printing services designed specifically for artists of which I will go into more detail further below.
If you still need to go and make art prints at Staples then you should ensure that you are requesting a heavier paper for your prints as the standard office copy paper won't produce good or durable results.
If you take the option to have Staples make your art prints using their print on canvas, mounted prints or photo plaques as outlined earlier then you need to be aware that the cost of each will greatly reduce your earning margins.
You should only do these for one-off prints, urgent requests or special requests.
When requesting art prints to be made using office printers, then ensure that you follow these general 'rules' to ensure you end up with prints that your customer's should be generally happy with.
Print only in Black and White – color prints will not look as good.

As an artist, one way I make a little extra money if I want to sell color prints is to value-add black and white prints by hand coloring some parts or all of the print.
I sell these as a separate batch of prints.

Use their Enhanced B&W service. This offers premium paper and printing.
For the Medium (this means paper to you and me) ask for or select their 67 pound (about 175 gsm).

This is thicker than plain copy paper and will feel like a quality print to your customers.
In general I use 67 pound / 175 gsm as my minimum paper.
I prefer 200 gsm paper which can be requested in-store as it is not an online option.
How much does Staples charge to print?
Staples printing prices vary for each size and type of paper (thickness, weight and quality) and also if you wish to print in color vs black and white with the latter being cheaper.
For 11×17″ – 67 pound Enhanced Black and white prints, Staples charges $0.99 cents to print per page
For 8.5×11″ – 67 pound Enhanced Black and white prints, Staples charges $0.69 cents to print per page
If you sell each print for $5 to $10, you can see there is a healthy profit margin for each print sold.
That's why I state that it's like printing money, as you can easily 5x your initial investment.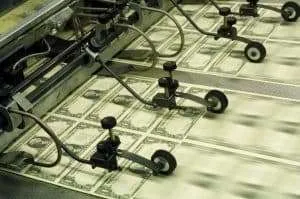 Why Sell Art Prints?
Firstly, selling art prints are a great idea. Apart from being easy to produce and giving you the option to make money from a single image, you get to keep the original of your work.
Selling art prints also allow you to keep getting paid for the work you did years ago, even long after the original is sold or as in my case, I like to keep many of my originals.
I used to take commissions for works of cars, and I would charge less to the owners for the original, but sell prints of each one and makes up any shortfall in income.
For many popular cars such as Ford Mustangs and Pontiac GTOs I actually made more money from the prints sold than I did from the original drawing.
If you would like to know if Art Prints are actually valuable then I have the perfect post on this – – clicking this link will open my other post in a new tab so you won't lose where you are on this page.
Why Are Artists Making Art Prints at Staples?

As an artist on a budget I have to say I am guilty of doing this and it is only because I've seen many other artists do this as well.
I know that selling prints can be a quick way to sell your art cheaply and to fans who are not ready to outlay larger amounts of money for your original works.
Artists like to get noticed and get their art into the hands of budget conscious collectors by selling mini prints.
When making and selling mini prints, the cost to produce these can be a major factor.
More traditional and effective print services aimed at artists can be quite expensive, that is whey many artists starting out with DIY (do-it-yourself) Prints go to Staples.
The main reason is an economic one, artists are generally not financially well off and when we tend to sell a print for $20 each, we can't be making these prints for $15 each.
It just does not make economic sense.
So you do a little research and find that office prints (not photo prints), on high quality grade paper can be made for as little as 15 cents a copy.
When you do the math, you see that means a lot of gross profit for each print sold. It is literally like printing money!
When I started making prints using office prints, I made 100 copies of each of the 10 drawings I had listed for sale. I should have made one copy as when I looked at what had been printed I was a little ashamed.
It was not the quality of art print that what I would want to buy as an art collector.
I should have used a heavier paper such as 67 pound or 175 gsm paper as a minimum. This would have made the prints feel like a print and not a copied piece of paper.
I listed them on eBay for a bargain price and sold most of them and used the money to buy a high quality inkjet printer.
Inkjet you say? Isn't that worse technology than laser printers used at Staples?
What I purchased was an Epson printer. Epson makes a line of printers that are economical and use inks that last decades, not months.
When I started doing more research into art gallery quality prints and the technology used, Epson was one of the brands that kept popping up. Granted it was for Giclee printing as well as inkjet printers for art prints.
I found that producing my own prints using a slightly more expensive printer and good quality paper, it was actually quite cost effective, until I ran out of inkjet ink.
I was back at my local outlet to buy refills and was aghast at how much refills cost – almost as much as an actual entry level printer!
So What Are The Other Options to Making Good Quality Art Prints?
So what are the alternatives to making art prints at Staples? What are the best options to making high-quality Art prints that are also cost effective?
Many artists Have asked if there is a web service we can use or is it best to work with a local printer?
Depending where you live I would first recommend finding a reputable local print house so you are able to quickly look at the proofs and make the adjustments needed on the spot.
Giclee Printing Option
I actually found out that my local picture framer who has his shop two streets away, owns a Giclee printer and can print off a few high quality prints for me, but the trade off is the cost.
It still costs too much to print each art print off and sell for $20 each and still make some money on top.
That is when I started to look at either buying my own Giclee printer (nope! They costs thousands and I can't yet justify the cost for the low run of prints that I make).
If you do go with the Giclee option, my suggestion would be to pay for a large run of prints to be made as it gets cheaper to print the more you order.
Therefore work out a plan to have as many Giclee prints made that you can afford. As they are Giclee prints (high quality museum grade prints), you can ask for a little more money for each
Serious buyers will actually pay more for your prints if they knew this, so make it a selling point.
Remind them that some artists are selling cheap photocopy quality prints that literally cost them 5 cents to make and wont last more than a few years.
Also remember that if you are a fairly unknown artist then people aren't likely to shell out $200 or more for a Giclee of an original when your original only sells for $500.
If you wish to learn more about Giclee prints vs normal art prints I have an article that covers this topic in detail.
Where To Print Digital Art – Alternatives
Online Art Print Service – Redbubble.com
Personally, I now sell 90% of my prints through an online service called Redbubble.com. They take care of all the printing, value-adding, shipping and account management.
All I do is upload an image, set my profit margin and let them do the rest.
They can now even print my designs on shirts, canvas, stickers, clocks, mugs, Ipad covers. Not to mention pillows, posters, paintings, framed prints and other clothing.
If you are still set on being in charge or the production process and sell directly to the customer then ensure you go down the route of professional quality prints.
Keep in mind that before you go crazy and order hundreds of copies because it works out cheaper, to do an initial run of art prints from your online service.
Then see which one comes back with better quality prints, which one offers better service and which one better suits your needs as an artist producing art prints at home.
Other art printing services
Apart from Staples there are other art printing services that you can use to get your art converted or sold as prints, some require a minimum order quantity to become cost effective and some are print on demand (POD) services.
Redbubble.com – I have already mentioned Redbubble.com and I have been a customer and artist on the site for many years. I have never had a complaint.
I even use them as my direct to garment printer.
Check out my Redbubble account here or just view what other artists are selling – clicking this link will open my Redbubble page in a new tab so you won't lose where you are on this page.
I make 20-30% profit margin on each item sold. I don't have to worry about the logistics, payment gateways, shipping and customer service.
Zazzle.com – Like Redbubble, Zazzle.com has been around for many years and have thousands upon thousands of satisfied buyers and sellers.
They are a little more expensive than Redbubble.com.
In this category there is also WinkFlash.com, but as I have never used them I can't say much more regarding their quality.
iPrintFromHome.com – I have yet to try their service but have heard great things from other artists.
Their focus is on artists and photographers and they print what is sent, no adjustment or modifications.
They can also ship directly to your customers (drop shipping).
I just wish their website had a bit more information and was less minimalistic, probably too minimalistic for my liking.
If you have used their service and would like to leave a review in the comments that would be great.
FineArtAmerica.com – This is another service like Zazzle.com and Redbubble.com. They come very highly regarded by artists wishing to sell their art as "print on demand".
With all these art printing services, order a copy or two to see what your customers would receive .
Staples Poster Printing
If you need to create a poster for an event or business, Staples poster printing is a convenient and affordable option.
With Staples, you have the flexibility to upload your own design or use their online design tool to create a custom poster. Alternatively you can bring a USB with your image files and get the helpful staff to help you prepare a poster for print. I used this service for my most recent birthday and it took all the stress and guesswork out.
Plus, they offer a range of sizes and materials to choose from, so you can get exactly what you need.
How to print at Staples
Staples poster printing is easy to use. Simply select the size and material you want, upload your design or create a custom design using their design tool, and place your order.
You can choose from a variety of materials, including standard paper, glossy paper, vinyl, and fabric. Each material has its own benefits, so consider your needs and preferences when making your selection.
Once your poster is printed, Staples also offers a range of finishing options to enhance its durability and appearance. For example, you can choose to have your poster laminated or mounted on foam board. This can make your poster more resistant to wear and tear, and can also give it a professional and polished look.
Overall, Staples poster printing is a convenient and affordable option for creating posters. With a range of sizes, materials, and finishing options to choose from, you can get a custom poster that meets your specific needs. So whether you're promoting an event or advertising your business, consider using Staples poster printing to create a high-quality and eye-catching poster.
Frequently Asked Questions
Does Staples scan artwork?
Yes, Staples offers scanning services that can accommodate artwork. Their scanning services typically include the ability to scan documents and images, including artwork, into digital formats.
The quality of the scan will depend on the resolution and capabilities of their scanners.
For large or particularly delicate artwork, it's a good idea to check with the specific Staples location to ensure they can handle your specific needs.
Additionally, they may offer different file formats and resolutions, so you should specify your requirements when you avail of their service.
Staples scan price
The cost of scanning services at Staples varies, but generally, the price starts at around $0.50 per page.
This can increase based on several factors such as the size and type of scanned document.
Staples can scan and save documents to a flash drive or send them via email.
They can handle high-quality color or black-and-white documents, presentations, photos, and more, with the ability to scan page sizes up to 11″ x 17″.
Additionally, for self-service scanning, Staples typically charges $2.99 per scan, allowing customers to use their high-quality scanning equipment independently​​​​​​​​.
It's important to note that these prices may vary depending on location, so it's a good idea to check with your local Staples store for specific pricing details.
Joining the Staples Rewards Program could also provide benefits such as 5% money back on purchases, which might include scanning services.
How much do art prints cost at Staples
Keep in mind that prices changes quite rapidly in a company like Staples, the prices below are an average and for updated pricing please refer to the Staples website.
Plain Black and White Copy – $0.04 cents per page
Plain Color Copy – $0.14 cents per page
Canvas Photo Prints – Prices start at $13.99
Canvas Prints – Prices start at $59.00
Mounted Prints – Prices start at $34.99
Photo Plaques – Prices start at $19.99
Border Prints (prints with a matting) – Prices start at $14.99
How much are enhanced black and white prints at Staples?
Here are the costs for enhanced black and white prints at Staples :
For 11×17″ – 67 pound Enhanced Black and white prints, Staples charges $0.99 cents to print per page
For 11×17″ – 67 pound Enhanced Black and white prints, Staples charges $0.99 cents to print per page
For 8.5×11″ – 67 pound Enhanced Black and white prints, Staples charges $0.69 cents to print per page
Do Staples offer other printing services?
Yes they do, Staples offer many art printing services and products to suit your needs. Their pages are a little hard to find so I have linked them here along with starting prices:
Canvas Photo Prints – Prices start at $13.99
Canvas Prints – Prices start at $59.00
Mounted Prints – Prices start at $34.99
Photo Plaques – Prices start at $19.99
Border Prints (prints with a matting) – Prices start at $14.99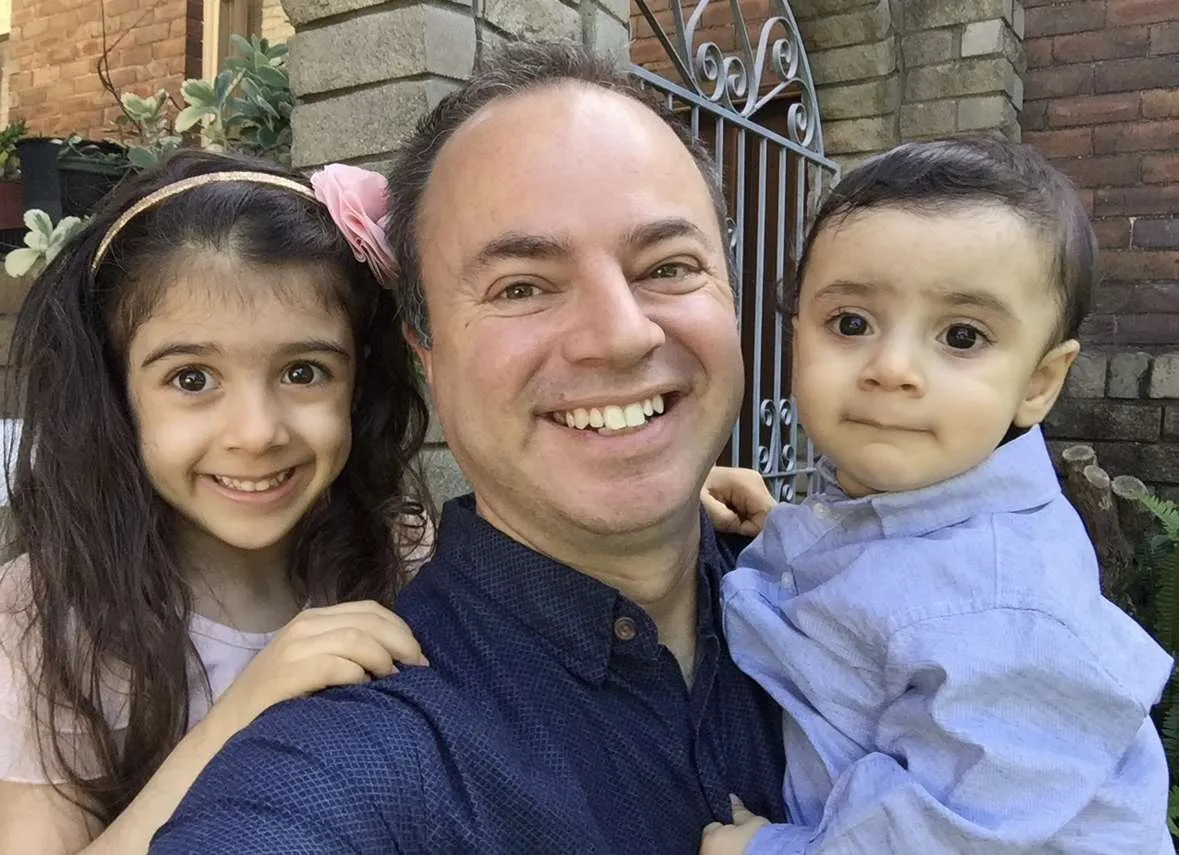 Joseph Colella (Joe Colella) is an Editor and Writer at WastedTalentInc. As a frustrated artist with over 40 years experience making art (who moonlights as a certified Business Analyst with over 20 years of experience in tech). While Joseph holds a Diploma in Information Technology, in true wasted talent fashion he spent years applying for various Art degrees; from the Accademia di Belle Arti (Napoli), to failing to get into the Bachelor of Arts (Fine Arts) at the University of Western Sydney. While he jokes about his failures at gaining formal art qualifications, as a self-taught artist he has had a fruitful career in business, technology and the arts. His goal is to attend the Julian Ashton School of Art at The Rocks Sydney when he retires from full time work. Joseph's art has been sold to private collectors all over the world from the USA, Europe and Australasia. He is a trusted source for reliable art advice and tutorials to copyright/fair use advice and is committed to helping his readers make informed decisions about making them a better artist.
He also loves all things watches (ok it's an addiction) so show him some love and visit his other website https://expertdivewatch.com