Are Art Prints Worth Anything? Or Are You Wasting Your Money
If you are wondering if art prints are worth anything or have you just wasted your money, then simple answer is yes they can be valuable investments for both the art lover and collector and as well as for the artist but not all art prints are valuable.
The value of art prints depends on scarcity and availability as well as popularity, quality and affordability.
With any sort of market where value depends on supply and demand it comes down to the buyer because with art prints, there will be more supply than demand for modern prints.
Some collectors even complain and ask why are art prints so expensive? The answer here is that they are purchasing from a popular collection or artist such as William Russell Flint signed prints. Many collectors will also buy fine art online from other reputable sources.
Fine Art prints should not be too cost prohibitive.
Who Buys Art Prints
The types of people who buy art prints are:
Art Collectors

Investors
Fans (fans of artists or genre fans)

Gift giving or professional decorators
Art collectors
Art collectors fall into two categories – investors and fans. Depending on the type of collector, they will either over pay for a print and potentially waste their money or they will be very specific in the type of print they purchase and who they will buy their print from, not to mention the artist they are buying.
Investors
Investors will be more calculated in the purchase of a print. They are either collectors of a specific art style or genre or they collect works from a specific artist. Investors will also usually buy from a reputable network or art dealer.
Rarely will you see an investor purchase prints online unless they are looking for an undiscovered or undervalued gem.
They will also be looking for some proof of authenticity such as a reputable certificate of authenticity (I will go into more detail further in this article).
Fans
Fans are usually the next type of buyer to invest in art prints. This type of buyer is less sophisticated than a professional collector or investor.
Fans tend to follow an artist, usually on social media such as Instagram and they love to interact with the artist, go along their journey and feel a sort of bond with them as they watch them grow.
On a personal level, while I am an artist I also am a fan and I follow a few semi-known artists who are either breaking out into mainstream or are on the precipice of fame.
Three of these artists produce their own prints and you can purchase them directly from the artist or from their online store.
Fans tend to know the artists work well and they usually buy art prints as well as original art directly from the artist, reinforcing that bond.
One artist I follow spends the entire year on Instagram taking his fans on the journey as each artwork is produced and only opens up his online store 3 times a year to sell his hand signed limited edition prints directly to fans.
These same fans who snap up every copy of everything he prints on a Giclée printer.
Are these works valuable? To his fans they are and who knows, one day they may have a place in mainstream art but for the moment people enjoy owning something he has made and are not expecting a monetary return in the short term.
Art Prints Worth Something
Another artist I follow has seen him cross over from an indie artist to almost mainstream overnight when he illustrated the cover of a rapper's album. His prints went from US$40 each to almost double and now rising quite rapidly.
While there is value in the prints for the artist, there will still be some time before the prints in the hands of fans will be worth much more than the purchase price.
I am a fan of Norman Lindsay and many years ago I got a chance to visit his former home and art gallery in the Blue Mountains near Sydney Australia.
While I could not afford to purchase an original work of his I did manage to purchase a print of an etching.
At the time I had no idea about art prints and paid AU$700 for the work believing it was a print from an original etching plate.
I love the work and don't regret buying the art print as it reminds me of my trip and proudly sits in my study. Is the art print itself valuable?
I would say after 10 years it is now worth about $800. Adjusting for inflation, I could have made more money investing in the stock market.
As it was not signed by the artist but a limited edition print reproduction manufactured after the artists' death, they tend to be less valuable.
Gift Giving or Professional Decorators are the types of buyers who are looking at buying either mass produced prints of little to no value or buying the rights to an image.
They tend to purchase what suits a wider story or what they believe someone else may like.
In short, they are not a good guide as to what is valuable.
What are Art Prints?
Art prints have been around as long as art itself, from my research it first originated in China in the 1st Century AD. Art prints are basically reproductions of an original work of art using various methods and tools.
Depending on the method selected by the artist, there is different value assigned to the art print itself.
Not all prints are created equally.
Do The Types of Art Prints Affect Value?
Art prints are a part of the fine art technique called Traditional Printmaking and most recently include digital printing, screen-printing and photography.
I won't go into too much detail about each now as I each type of print method deserves its own article.
Woodcut
Engraving
Etching
Lithography
Screen-printing
Monotype
Monoprint
Digital Printing
Foil Imaging
Most of the lower priced Art Prints you buy today are either made as digital prints, photographic prints or screen prints.
Older methods such as Woodcut, engraving, etching and lithography tend to require a lot of work by the artist and can be treated as an original work. These are much more valuable and usually a good investment.
When you are searching for an art print to buy or you have spoken to a dealer or the artist themselves they may be offering you many options at different price points.
Price points based on whether the prints are Limited Edition or Open Edition prints.
They could offer you Signed or Unsigned Prints and you could be wondering what it all means.
To make things easier for you I will be answering the following questions you may have as these will affect the value of the art print and may prevent you from wasting your money.
How to find the value of art prints is a difficult exercise, you may search for similar prints online such as on eBay or in gallery catalogues or you can start by doing a search based on the artist.
How Much are Art Prints Worth?
Are Limited Edition Art Prints More Valuable?
A limited edition art print is a print made from one plate for a fixed number of copies and usually in a low number range of copies.
Limited Edition should also mean that no more copies would be made from that plate or run.
Most artists produce only limited editions, usually signed by the artist in pencil.
Limited Edition prints numbering usually start from 1 and are sequential and end at the last print made.
Your print should show numbering such as 55/70 where 55 is the print you own and 70 represents the total print run.
These tend to be worth more than Open Edition art prints.
Are Open Edition Art Prints Worth Anything?
Open Edition Art prints are usually produced in the same manner as a limited edition print but this time they are not limited in the number made and usually have no numbering (as it could be to infinity) and usually are unsigned by the artist.
These tend to be low value. They can be printed for many years over and over.
What are Signed Prints?
Signed prints are actually signed by the artist and usually are part of a limited edition print run.
What are Unsigned Prints?
Unsigned prints are usually mass produced prints and the artist has not signed the work. Be wary of unsigned prints being sold with a fake signature or print run number.
Do a Google search for other prints in the signed print run to see if there are no duplicates of the number you purchased and that the signature is the same as the others.
Are Artists Proofs Even More Valuable Than Limited Edition Art Prints?
Artist proofs are usually part of a limited edition signed print run and usually number in the low range such as 20 prints.
They are basically the results of test prints by the artist to ensure that the larger print run will be to a quality they expect.
Artist proofs are usually worth more than the limited edition signed editions of art prints as they can have characteristics that can make them quite unique, much like an original artwork.
Is an 'After an Artist' Print Worth Buying?
After an Artist print is usually a print that is made following a skilled artist reproducing an original work of art. They are not fakes but usually authorised reproductions.
This is what I had purchased when I purchased my Norman Lindsay. It even came with a certificate of authenticity!
Should I Buy Reproductions of Prints vs. Original Art Prints?
Reproductions have been made for many years. In older times, artists would have their apprentices produce reproductions of their own work so it is nothing new.
As I mentioned earlier, even After an Artist print is a reproduction and just as valuable as some originals.
Though these days, technology has made it much easier to churn out reproductions of artworks to look like original prints.
If you are looking to buy art prints that are valuable and retain their value then what you want are prints made by the actual artist i.e. original art prints, which are hand-signed and/or numbered.
If you are a fan or simply want something nice to hang on the wall then some mass-produced copy in color labelled "Limited Edition" will do. Just don't expect to make your money back.
Original art prints tend to be hand signed and numbered, usually in a different medium to the art itself such as pencil.
Original art prints hand signed by the artist tend to also be lower in numbers, they usually make less than 100 items for sale.
Wrap it up!
If you already own some prints or want to do a price comparison, you can start by calling local art dealers or have a look at https://www.artprice.com/.
This site allows you to first search for the artist in question (if your artists is not listed, I would do a little more research before buying the print).
ArtPrice will also provide you a price guide for other types of works sold for the artist.
You don't want to pay more for a print than an original work. So please do your research.
Now if your artist is not on ArtPrice, that does not mean the print is a fake or the artist is not a good investment.
You may actually be buying directly from an artist or buying prints of an upcoming artist who has yet to be 'discovered'.
As I stated earlier, I follow and I am a fan of a few semi-known artists who are either breaking out into mainstream or are on the precipice of fame.
Three of these artists produce their own prints and you can purchase them directly from the artist or from their online store.
I doubt they will appear on a professional index or catalogue but their fans number in the hundreds of thousands and their works, both original and prints are snapped up as soon as they become available.
While a dealer would say these works have little to no value, I would beg to differ. These are the types of works you must first personally like and secondly be happy to buy and hold for the long term.
In short, buy what you can afford and what you love. Don't buy art prints expecting to make a lot of money. Investing in art is for the love of art and the artist.
How much are art prints worth? The value depends on the specific print but as a general rule, art prints need to be in a very limited run, need to be hard to come by and need to be made using quality materials.
If you are still in doubt, then buy original art by well know or upcoming artists as only original works made by the hand of the artist will stand a chance of gaining value.
Value, like beauty is in the eye of the beholder. So are art prints worth anything? Yes they are, to the owner and to some collectors.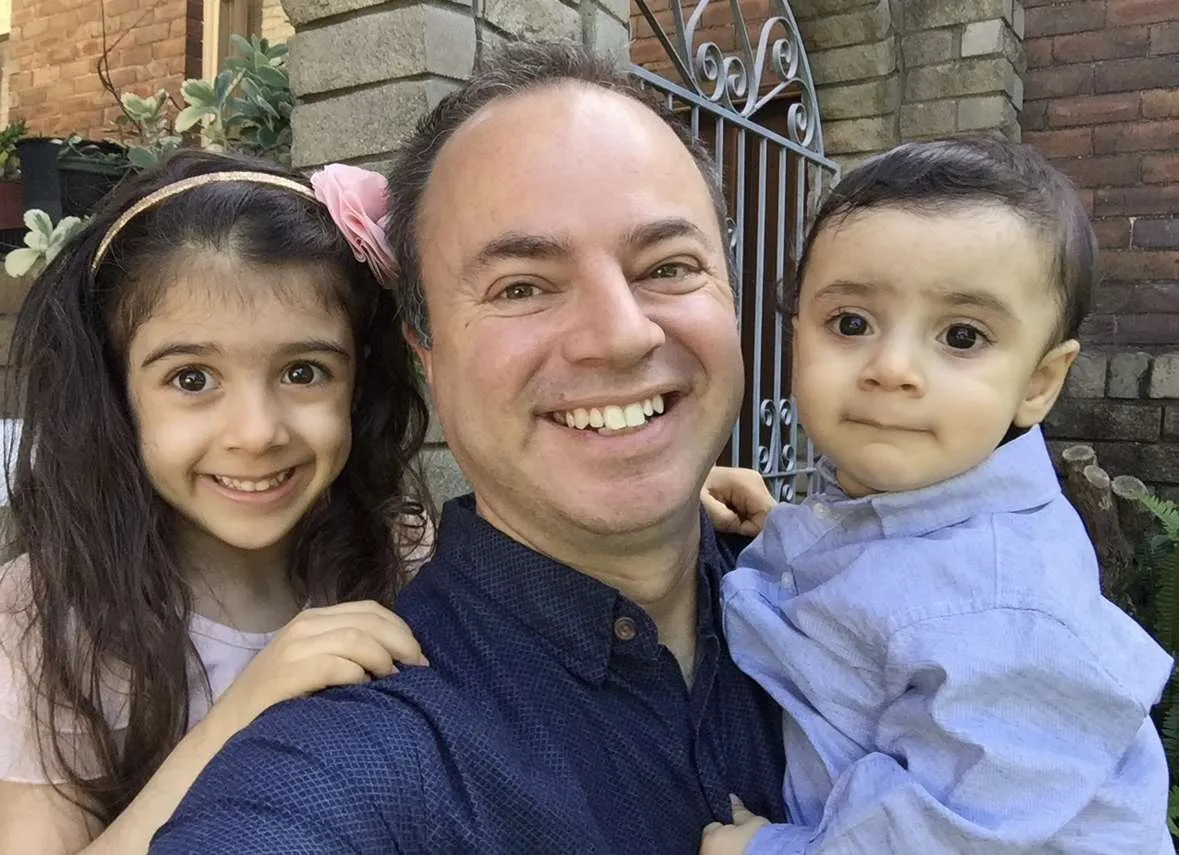 Joseph Colella (Joe Colella) is an Editor and Writer at WastedTalentInc. As a frustrated artist with over 40 years experience making art (who moonlights as a certified Business Analyst with over 20 years of experience in tech). While Joseph holds a Diploma in Information Technology, in true wasted talent fashion he spent years applying for various Art degrees; from the Accademia di Belle Arti (Napoli), to failing to get into the Bachelor of Arts (Fine Arts) at the University of Western Sydney. While he jokes about his failures at gaining formal art qualifications, as a self-taught artist he has had a fruitful career in business, technology and the arts. His goal is to attend the Julian Ashton School of Art at The Rocks Sydney when he retires from full time work. Joseph's art has been sold to private collectors all over the world from the USA, Europe and Australasia. He is a trusted source for reliable art advice and tutorials to copyright/fair use advice and is committed to helping his readers make informed decisions about making them a better artist.
He also loves all things watches (ok it's an addiction) so show him some love and visit his other website https://expertdivewatch.com