Over 20 Posca Pen Art Ideas (Easy Things to Draw with Posca Markers)
In this post, we will explore some great Posca art ideas that go beyond the usual rocks and shoes. We will be looking for things to do with Posca pens, such as customizing jackets, shoes, surfboards, mugs, lampshades and much much more, as we cover over 20 Posca Pen Art Ideas!
Here's some Posca Art Ideas to Inspire You
Surf Boards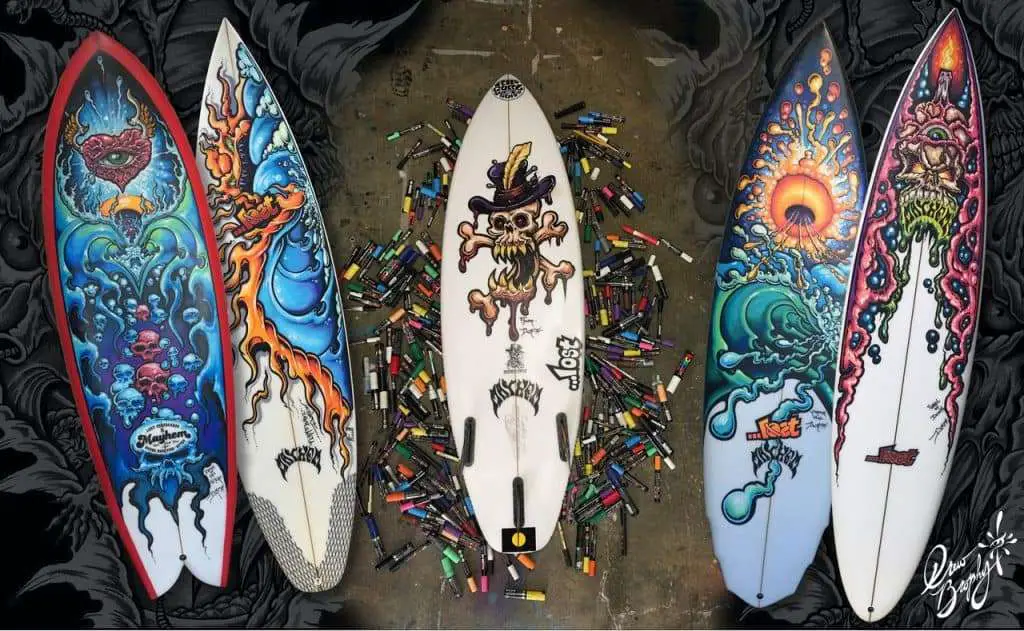 Posca Pens are a great way of customizing your surfboard. You can turn a boring plain surfboard into a work of art.
If you decide that you want a new look for your surfboard, this is how you do it.
· Scrape off all the wax from your board
· Use acetone and a paper towel to get rid of any remaining wax.
· Sand the surfboard using sandpaper 200 grit or higher. This process provides a rougher surface so that the paint can grip the surface.
· Sketch out your design with a pencil
· Use your Posca Pens to create your unique design.
· Wait for the paint to dry overnight
· Spray a few coats of clear varnish over the paintwork to protect it
Shirts & Jackets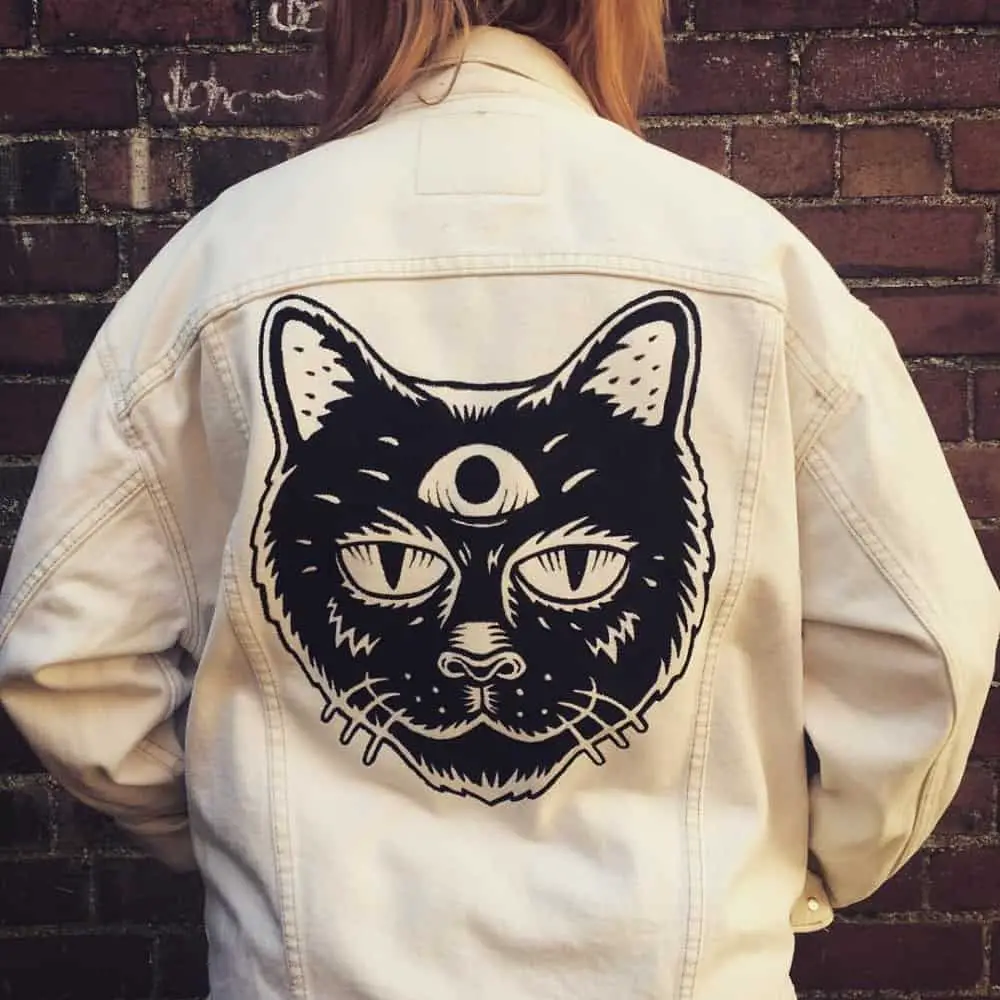 Start your clothing range, selling individually painted shirts and jackets.
You can add layers of color using Posca and create very intricate designs if you want.
Once you have finished your design, let it dry naturally and then use either a hair dryer or iron to fix the design.
Iron on the reverse of the design, and if the material is flimsy, consider using greaseproof paper as a barrier.
Mugs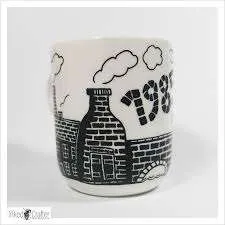 Using your Posca Paints, you can turn any plain old cup into a stunning customized design.
If you are planning to use the mug for drinks, it is best to keep the design well clear of where the lips meet the cup.
Even though Posca pens are non –toxic, but it is best not to place them inside your mouth.
One idea is to place a cellophane bag of sweets inside the mug to make a great personalized gift.
Vehicles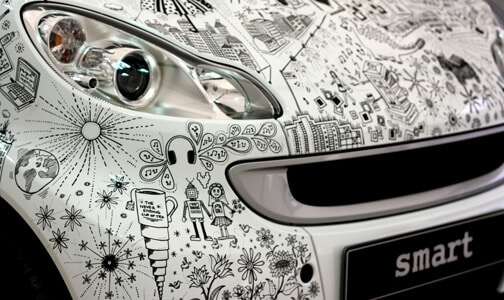 Out of all the Posca pen art ideas, this is one I want to really do.
If you are looking for a real project, how about using Posca Paints to customize your car?
Using these remarkable paints, you can create a stunning vehicle that will be a real eyecatcher.
Fill your car's body with an intricate and unique design. Fix it with a hairdryer and then cover it in see-through clear varnish.
This activity has become quite a popular one, and some used vehicles have been so transformed that they are worth far more than the same car new.
The pens are easy to use, and a car once transformed with Posca paints will be real traffic-stopping that will attract crowds of admirers.
Skateboards
Some artists have become famous because of the skateboards they have painted.
People have started hanging their favorite skateboards as artworks to be displayed on a wall.
Others use these intricately designed boards daily, making a statement of individuality.
Some artists charge between $90 and 4500 to customize skateboards and have a full order book.
If you want to customize your own skateboard, you can choose to sand down your old skateboard or buy a new blank board for around $35, to which you re-affix your wheels.
Lampshades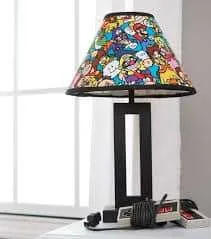 Are you tired of your plain linen lampshade?
Why not use Posca Paints to customize it and produce a much more exciting shade.
I bet you never thought lampshades would make the list of Posca pen art ideas!
Posca Paints are just perfect for bringing old household fabrics to life.
Perhaps you could paint a tabletop in the same room with a matching design and create a theme in the room.
Turn random objects within the room into a themed set that looks far more valuable.
Shopping Bags / School Bags / Backpacks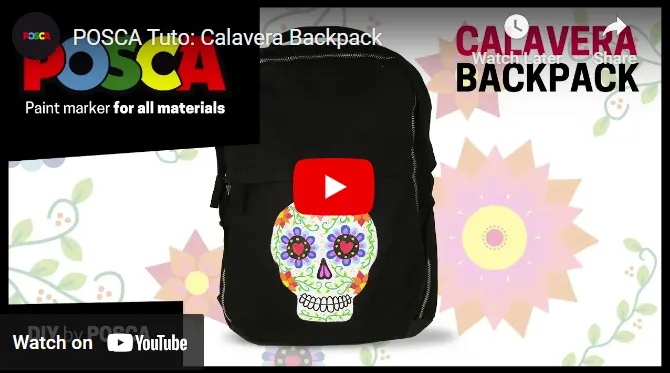 Plain linen shopping bags can be purchased for just a couple of dollars and turned into exclusive designer products using Posca Paints.
Turn a boring bag into something that people admire and comment upon when you go out to the store.
Students, turn your boring plain school bag into a one-off exclusive model that reflects your personality.
Crash Helmets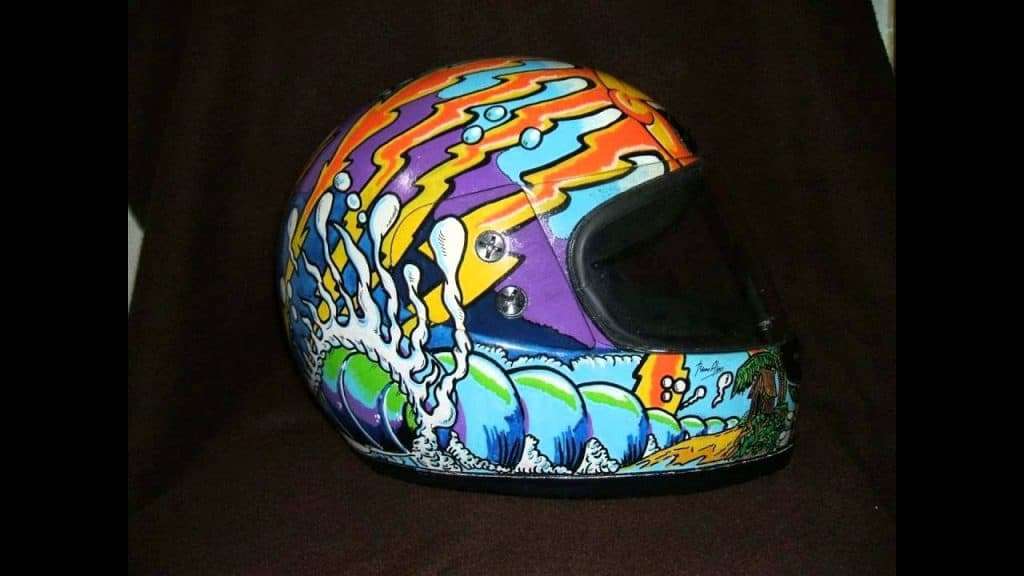 Posca Paints work well on metal and other hard surfaces.
This ability makes them ideal for producing cool crash helmets that will stand out from the crowd.
There are many types of motorcycle helmets you can use your Posca paint pens on, I quite like the German style helmets as a painting surface as they usually come in matte black and a prime for all sorts of cool designs from flames, pop culture icons, helmet tattoo designs and logos.
You can paint the helmet, let it dry and use it with no other action, however many people choose to cover the paint with a see-through varnish, which is applied once the paint has thoroughly dried, either naturally or by using a hairdryer.
Fridge Doors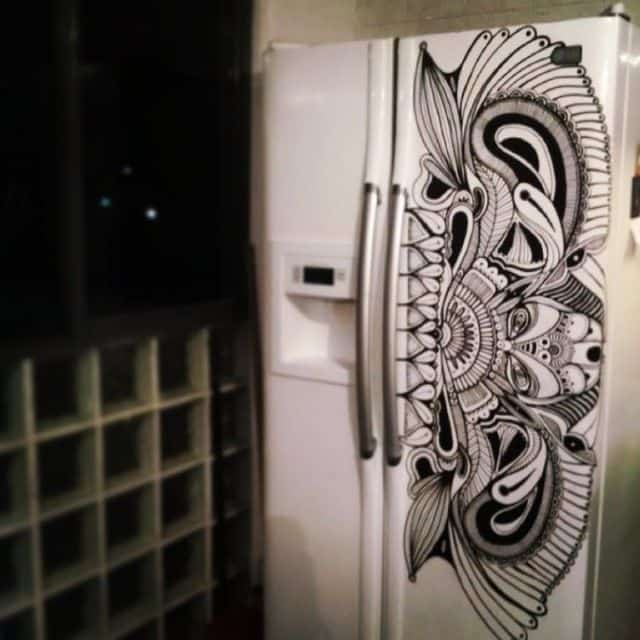 Domestic appliances have smooth, plain-colored surfaces, that cover a substantial area.
They are almost designed for someone to come along and create an artwork on the front.
In the past, people beautified these doors with fridge magnets, stickers, and all sorts of items affixed to the door.
Now with the advent of Posca Paints, these doors can be used to their full potential as a canvass for your artworks. Out of all the cool things to draw with Posca markers, this is one of my favorite Posca paint pen art ideas.
Things to draw with Posca Pens
Don't tell me you are still looking for Posca Pen art ideas, but if you are then here are more things to draw with Posca markers. Seriously, the options are endless when it comes to Posca art ideas.
Here are some more things to draw with Posca markers:
Illustrations: Using fine tip Posca markers instead of the big fat ones we all tend to buy, you will find that these are perfect for creating bold and colorful illustrations on paper or other surfaces. I used them to 'ink' in a comic book illustration of Pokemon Eevee for my daughter on her pencil case.
Sketches: Use Posca markers to create sketchbook drawings or quick sketches of people, animals, or objects. Because of the way Posca markers are basically paint pens, my Posca sketches look much bolder than sketches made using pencil. Give it a try!
Graffiti art: Yes graffiti in general is illegal but you can make legal graffiti. Posca markers are a favorite among graffiti artists for their bold lines and bright colors. Some use them for tagging but I have seen some great examples of Posca marker art in random places such as bus stops and on brick walls.
Hand lettering: Use can use Posca markers to create eye-catching lettering and typography on signs, cards, and other surfaces. The most common places I have seen this is in cafes on boards and also windows. Years ago I used Posca markers to paint an entire pizzeria window with an elaborate feature that could not be achieved with paint and brush.
T-shirt designs: In addition to Shirts and Jackets, Posca markers can be used to create unique designs on T-shirts and other fabrics. If you use a fine Posca marker set you can make much more detailed designs that can be sold at the markets. I have made lots of fan art using Posca markers. Another great Posca pen idea. Be sure to set the ink with heat to ensure that the design lasts.
Ceramic and glass art: Posca markers can be used to draw on ceramic or glass surfaces, creating unique and personalized pieces. Just last Christmas my wife got me to draw some Christmas inspired designs of clear glasses and plates and we gave them away as gifts.
Coloring pages: Use Posca markers to add vibrant color to adult coloring pages or children's coloring books.
Murals: Posca markers can be used to create large-scale murals on walls and other surfaces. I would suggest using them only for outline work and filling in large areas with a brush and paint.
Woodwork: Posca markers can be used to add intricate designs and details to wooden furniture, picture frames, and other decorative items. Again, over Christmas I decorated picture frames with Christmas designs.
Personalized gifts: Use Posca markers to create personalized gifts for friends and family, such as custom mugs, picture frames, or even shoes.
Nail art: And finally I used fine tip Posca markers to draw on my sister in law's fingernails some unique designs she wanted to get done at a salon but they wanted to charge too much. She remembered she has a great artist as a brother in law and I came up with some cool designs just for her.
Click here if you would like to find out how you can use Posca pens on shoes!
This creativity has all been made possible with Posca Paint Pens.
Posca Pens are a fun water-based marker. The pigments in the Posca Pens can be applied to virtually any material, without using a fixative, including Wood, textiles, cardboard, metals, some plastics, and pebbles.
The flexibility of Posca Pens means they can be used for a wide variety of craft projects, which is what we focused on in this article.
Final thoughts
Whether it be wood, textiles, cardboard, metals, some plastics, pebbles, and virtually any material you will find in the home or on your person, they are all waiting for you to express your personality with Posca paints.
Why settle for boring when you can have your personalized exclusive designs all over the place and making lots of fans with these cool things to draw with Posca markers.
I have listed a few possible ideas for projects but look around your house and I am sure it will inspire you in ways I have not even thought of.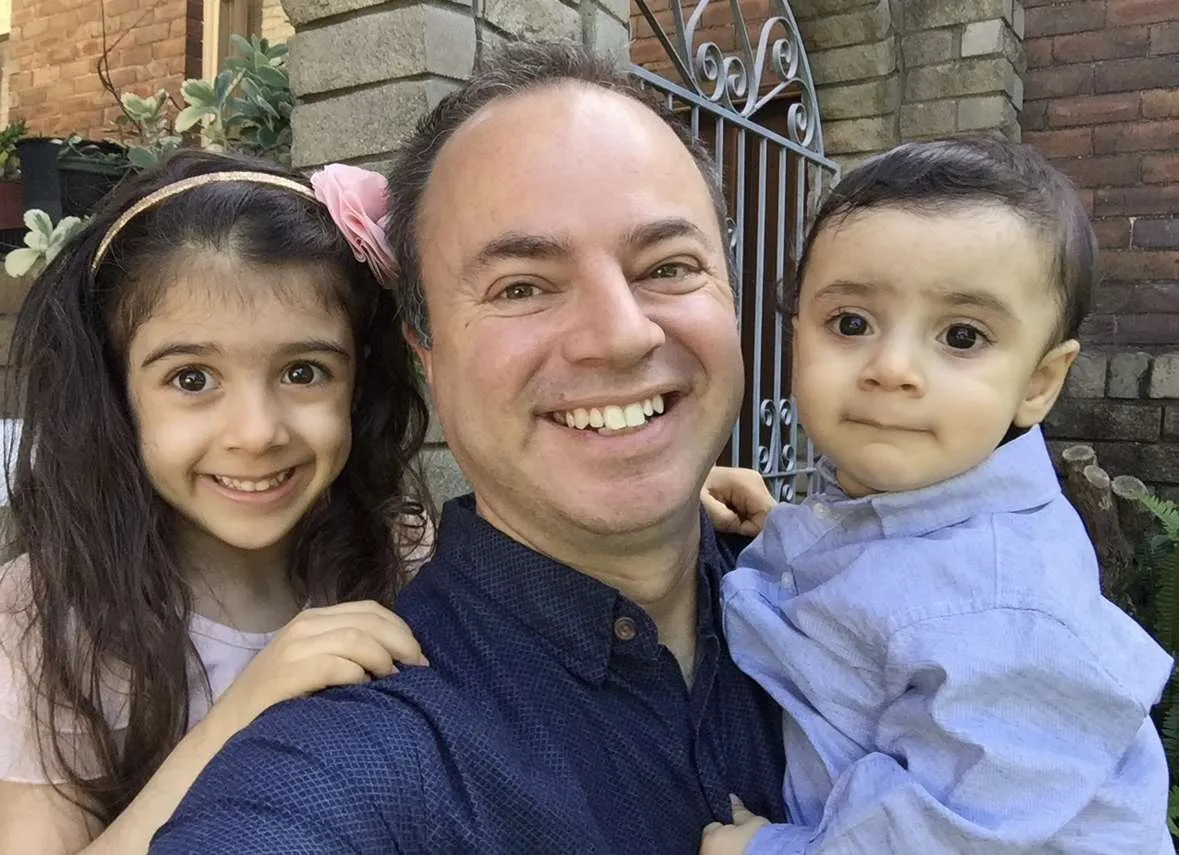 Joseph Colella (Joe Colella) is an Editor and Writer at WastedTalentInc. As a frustrated artist with over 40 years experience making art (who moonlights as a certified Business Analyst with over 20 years of experience in tech). While Joseph holds a Diploma in Information Technology, in true wasted talent fashion he spent years applying for various Art degrees; from the Accademia di Belle Arti (Napoli), to failing to get into the Bachelor of Arts (Fine Arts) at the University of Western Sydney. While he jokes about his failures at gaining formal art qualifications, as a self-taught artist he has had a fruitful career in business, technology and the arts. His goal is to attend the Julian Ashton School of Art at The Rocks Sydney when he retires from full time work. Joseph's art has been sold to private collectors all over the world from the USA, Europe and Australasia. He is a trusted source for reliable art advice and tutorials to copyright/fair use advice and is committed to helping his readers make informed decisions about making them a better artist.
He also loves all things watches (ok it's an addiction) so show him some love and visit his other website https://expertdivewatch.com