Are Posca Pens Toxic? Don't tell me i'm being poisoned..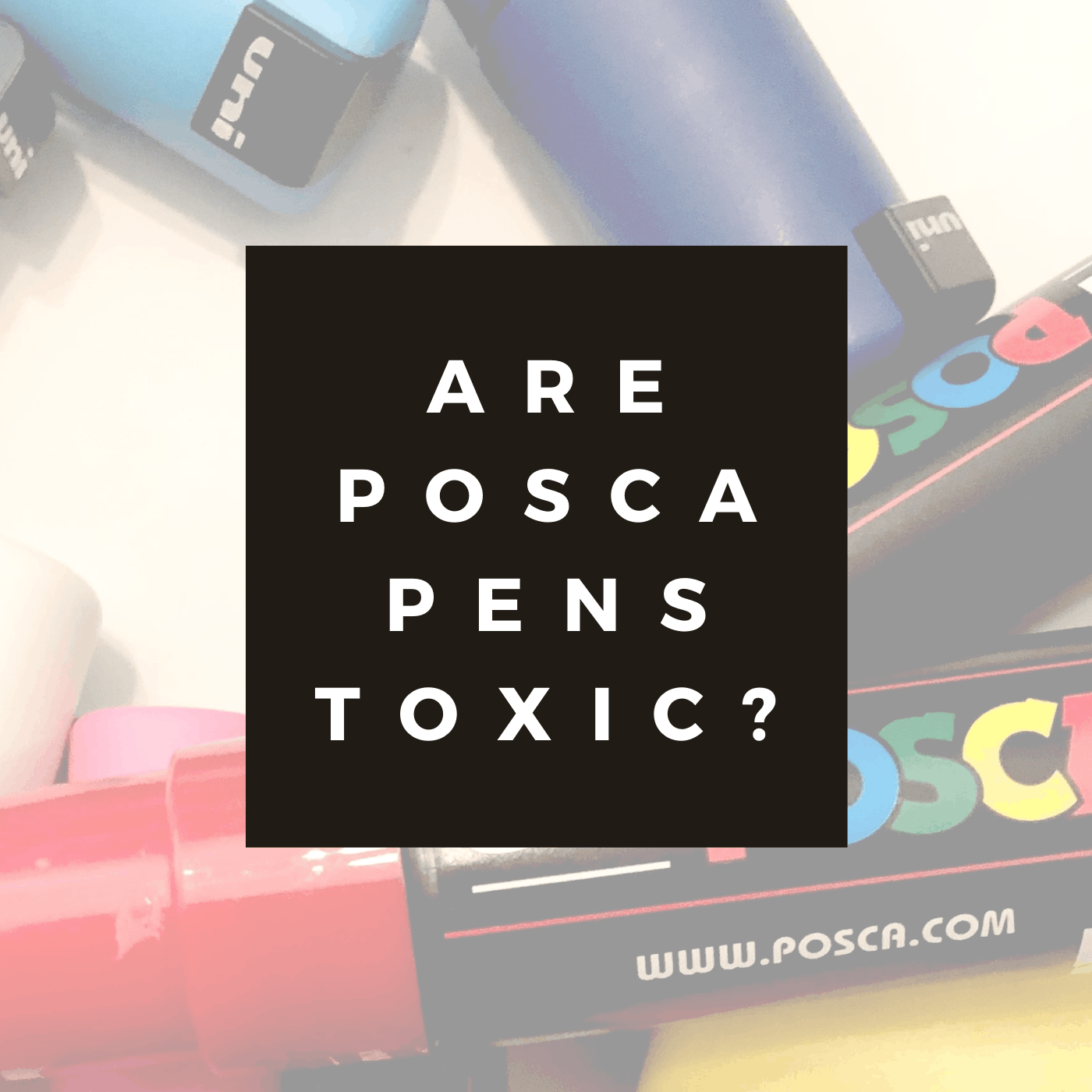 If you have read my other articles on WastedTalentInc.com you will have seen countless articles on Posca paint pens. They are one of my favorite pens to use for many reasons. The main one is that I know I can let my kids use them and not worry about any toxicity. So are Posca pens toxic? No they are not toxic.
Let's find out if there is anything else to worry about as I cover many more questions on the subject.
Are Posca Pens Toxic?
No, Posca pens are not toxic. Posca paint pens are acrylic based pens, that means there is no toxic ink inside, no alcohol based ink. 
Just simple water based acrylic paint. 
They are packed with high pigment, they are light fast and have a long lasting 'ink'.
When they are dry, Posca paint pens are waterproof and resist fading.
They keep their vibrant colors which is why many artists use them as their first choice paint pen when creating art works that pop, on mediums such as glass, wood, plastics and canvas.
If you want to see what artists create with Posca paint pens, then have a look at this article – Posca Pen Art Ideas.
---
Please note, as an Amazon associate I earn from qualifying purchases.
Now let's find out if Posca Pens are toxic in other ways.
Do Posca Pens Smell?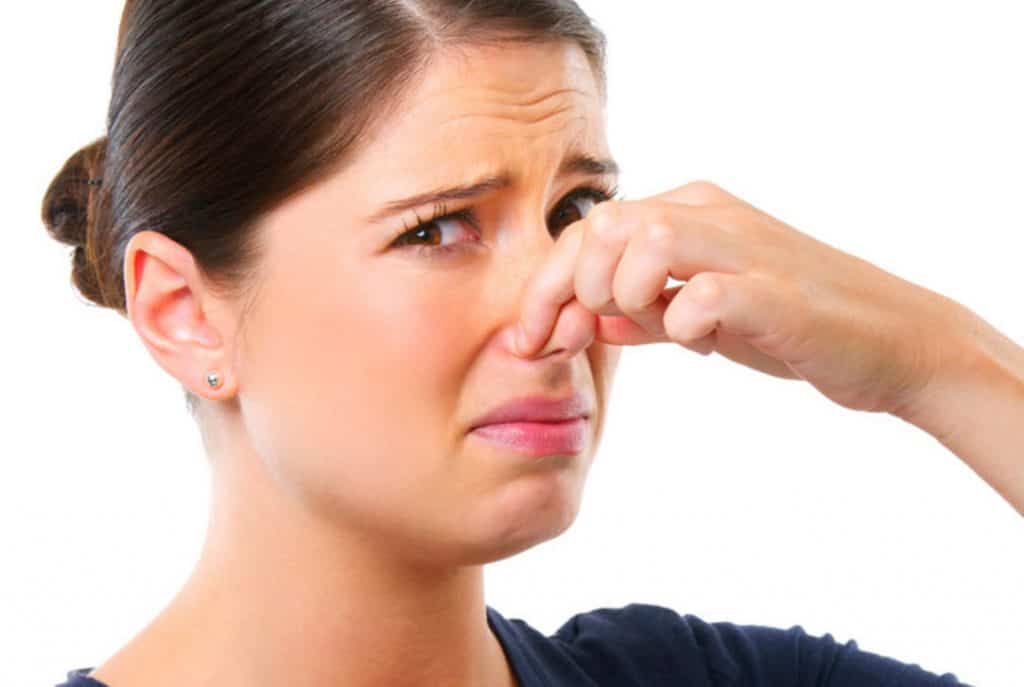 Posca paint pens do not have a smell.
It is barely noticeable and is not on the same scale of strong odor as a typical marker like a Sharpie. 
As I have mentioned, the ink is an acrylic based paint and it smells more like a watered down acrylic paint rather than an alcohol based pen.
Are Posca Pens Safe on Skin?
They are as safe on skin as an acrylic paint is safe on skin.
This does not take into account an allergies someone may have. 
Yes some people are allergic to acrylic paints or some of the ingredients that are contained in acrylic paints.
If you are unsure, best to do a very small patch test on a part of your skin such as a foot and see if it starts to come up blotchy or red.
If it does, seek medical advice if you are unsure of the severity.
Another thing you need to be aware of that you should not use Posca paint pens as a cosmetic and if you are a tattooist you should not be using Posca pens for outlining your tattoos.
Best to use Copic markers for tattoo outline work.
Getting Posca on the skin (and then off the skin)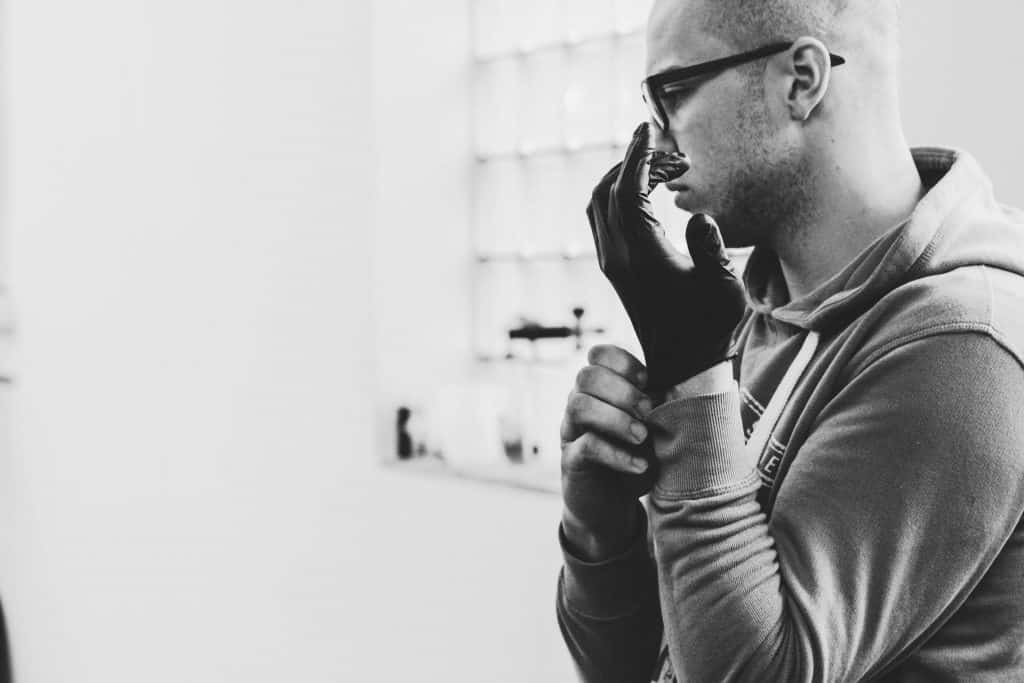 If you get Posca on the skin, unless you are allergic it is no drama to remove. Simply wash off with plain old soap and water and towel dry.
If you get Posca on clothes or other materials, I have a great post which highlights all the ways you can clean Posca paint pens off.
Ingesting Posca Paint or Nib or getting Posca paint in the eyes
Never work with pets and kids they say but sometimes we can't get around this. If there are children or dogs around then the risk if actually quite higher than usual that one of them will try and either chew a Posca paint pen, get some on their face or in their eyes or try to eat the nib.
If they get Posca paint in their eyes, quickly wash the paint out with running water. 
Follow these guidelines as per the Mayo clinic – whilst Acrylic paint is not dangerous, it is still a chemical and best to be safe than sorry.
If they ingest the nib, this should also pass through without any drama but consult a doctor or vet if you are concerned.
For a child, the choke risk is more of a risk than the actual paint or nib materials causing any poisoning.
I never let my kids use Posca paint pens alone and I am always supervising – not because I am worried about toxicity but I do not want them redecorating the room or themselves!
Do Posca paint pens contain Xylene?
The simple answer is No. Posca Paint pens do not contain Xylene.
Xylene is a synthetic material that is a byproduct of petroleum. Acrylic based inks do not contain Xylene.
Xylene is used as an efficient solvent for many brands of markers but Posca paint pens simply use water as a solvent.
These days even Sharpies and Artline markers are Xylene free.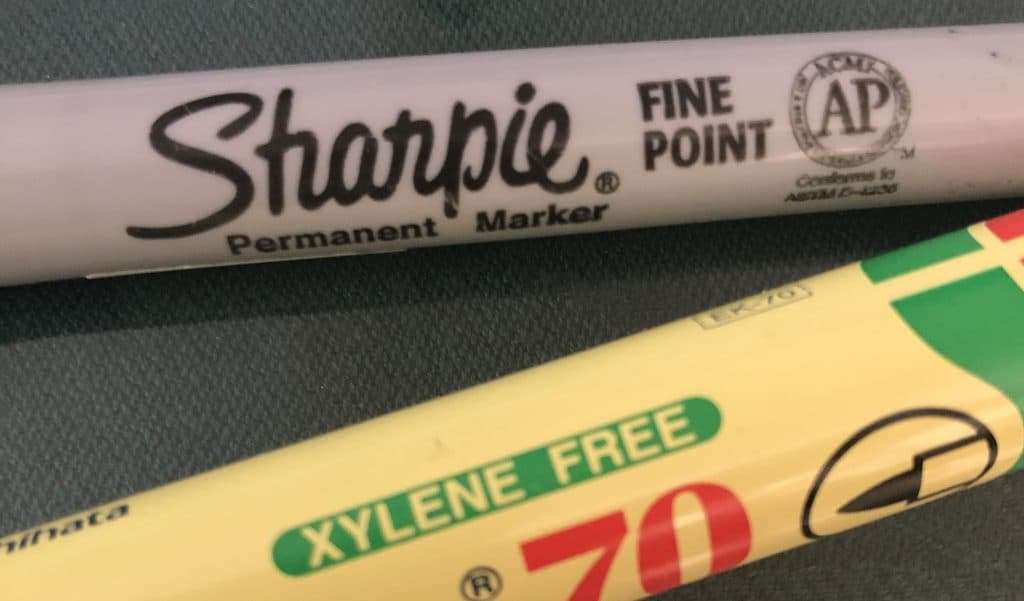 Posca paint pens are Acid-Free
Uni Posca paint pens have two main ingredients, water and acrylic paint.
Posca paint pens are acid free.
So we know that the Posca pen is not toxic but this amazing product has other benefits you should know about. The following section covers the many questions you may have or may not know you have regarding Posca pen.
What do you use Posca pens for?
The Posca pen is a versatile tool that can be used on any surface, providing permanent or temporary results. The effects are durable depending if you're applying it to wood cardstock paper for example; however there may not need to use fixatives like glue because of its ability in working with porous materials such as fabric and plastics too!
What is special about Posca pens?
The versatility of the Posca pen is unmatched. These markers allow you to create rich, opaque water-based paints in any size or shape that can be used for painting and drawing! The pens are made with real paint so they're durable as well – perfect when paired together on paper surfaces like oil boards or even canvas paintings because all seven sizes will work perfectly no matter what type material it's being applied too.
Can you mix Posca pens?
As Posca pens are acrylic paint based they can be mixed and blended as you would any acrylic paint. The only issue is that if you are mixing or blending the paint directly with the Posca pen nib, you will start to discolor the Posca pen nib itself. This is where I suggest you use a regular paintbrush and some water to blend the colors together.
Blending should be done before the Posca pen paint dries. The quick drying time of Posca pen paint also allows for superimposition. The high density coverage means that you can create layers with great precision, without having to worry about smudging or running into each other!
Is Posca permanent?
Yes, the paint used in every Posca pen is not just for the moment, it's designed to last but it can be removed if desired, although this does require some work on your end!
The spray varnish will harden into an invisible finish. You can also make Posca pen permanent on clothing or materials by ironing over the design with a protective sheet of vellum paper on top as you iron. You can also cure Posca pen paint if you are using it on ceramics by popping them into a kiln or low heat oven.
Do POSCA pens wash off glass?
Yes, POSCA pens do wash off glass but you need to know how. I have the perfect post that covers How To Erase Posca Markers on most surfaces – check out the list.
Are Posca pens worth it?
The Posca pen range is great for artists who want to create detailed art with ease. They come in an array of colors and can even draw on paper! The average rating is 5 out of five stars on Amazon which tends to have very picky buyers, it speaks volumes about how people feel about these pens, but if you're still unsure then just try pressing down some paint using one – trust me when I say that it will not disappoint at all!!
Posca Pen – Wrap up!
Rest assured that when someone asks you "Are Posca Pens Toxic?", you can reply that Posca paint pens are built to be safe and are non-toxic.
You are in no danger working with Posca paint pens on a daily basis. And that is what is expected when you buy a top of the range product, designed to be used by not only professionals but children.
I hope that you found this article to be helpful and reassuring.
Latest Posts
Joseph Colella is a frustrated artist with over 40 years experience making art (who moonlights as a certified Business Analyst with over 20 years of experience in tech). While he holds a Diploma in Information Technology, in true wasted talent style he spent years trying to get into various Art degrees from the Accademia di Belle Arti (Napoli), and failed to get into the Bachelor of Arts (Fine Arts) at the University of Western Sydney. His goal is to attend the Julian Ashton School of Art at The Rocks Sydney when he retires from full time work. In his spare time, he writes for the this blog, WastedTalentInc, where he shares practical advice on art, making art, and art materials. Joseph's art has been sold to collectors all over the world from the USA, Europe and Australasia. He is a trusted source for reliable art and copyright/fair use advice and is committed to helping his readers make informed decisions about making them a better artist.
He also loves all things watches (ok it's an addiction) so show him some love and visit his other website https://expertdivewatch.com