Can you use Posca pens on shoes? (All your questions answered)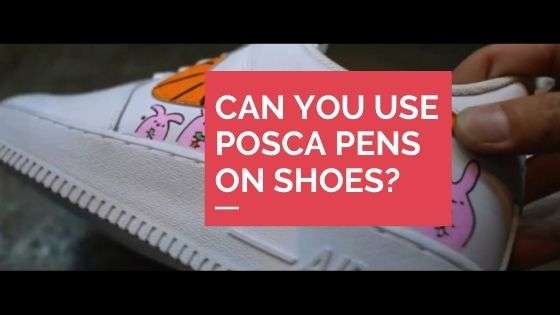 Can you use Posca pens on shoes? Posca paint pens, also known as Posca Paint Markers can easily be applied to any kind of material that shoes can be made from. Most shoes are either made from cotton/canvas or leather or a synthetic material such as vinyl. Posca pens can be used on any of these types of shoes.
In this article, I will be covering a few related questions you may have regarding the use of Posca pens on shoes such as How to use Posca pens on shoes, how to waterproof Posca pens on shoes and show some examples of painted shoes, link to my article on how to clean Posca paint pens, plus alternatives to Posca pens if you can't get your hands on them.
If you have never used Posca paint pens, I suggest you have a read of my other articles on Posca paint pens covering topics. Each will open in a new tab so you won't lose where you are in this article: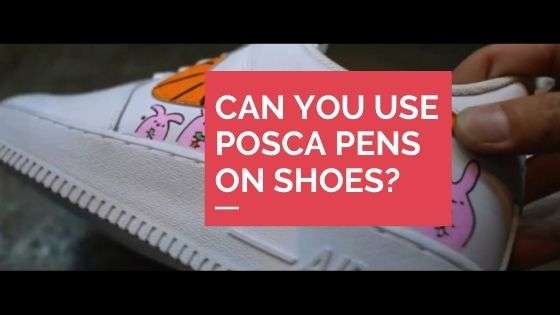 Do Posca pens work on shoes
Posca pens work on all types of shoes. Considering that most shoes are either made from Leather/Suede, some synthetic material such as vinyl which is a plastic and finally canvas/cotton, then you can be sure that Poscas work on 99% of shoes out there.
Are Posca pens permanent on shoes?
Posca pens are permanent on shoes. They would benefit from some waterproofing or sealing as I will go into further below. An extra $10 to $20 is a small investment for a spray that will protect many pairs of shoes now and tomorrow.
I have some links further down to where you can purchase these.
How to paint your shoes with Posca pens by EvanTubeHD
In the video below, Evan shows how he paints a pair of canvas white Vans using Posca markers.
He pretty much follows the same process I have outlined earlier but he does not seem to apply a protective coating afterwards which is something you should do.
There are plenty of examples on YouTube showing how to actually draw on Canvas shoes, Leather shoes and synthetic shoes.
For something a little different, in this video, Josh from KwikDraw 35 customizes a pair of Black Leather Nike Airforce 1's.
Josh talks about the challenges of customizing black leather shoes with Posca paint pens but I think it's still easier to customize than white canvas shoes such as Vans.
Are Posca pens waterproof
Posca pens tend to be waterproof once they have dried but they can fade or wear out if you get them wet regularly. The problem is not with the paint itself but the materials you painted them on which could make the Posca paint flake off.
To get around this issue, you will need to seal or waterproof the paint – I will go in more detail below.
Will Posca pens wash off shoes?
Once dry, Posca pens will generally not wash off any material. But shoes get a little more wear and tear than most things that have been painted with Posca pens.
That is why it is best to seal Posca pens on shoes if you intend on wearing them as everyday shoes as water and dirt will start to damage the paint work causing it to either fade or flake off.
To do that, you will need to seal the Posca paint.
If you intend on wearing the shoes long term then consider using Angelus paint instead with an acrylic finisher. I have heard that some people have had issues with Posca reacting with acrylic finishers, but I have not seen this personally.
If you do use an acrylic finisher, please ensure the paint has completely dried on the shoes and that should minimize the risk of any problems. I have some links to these products below.
Do not use a heat gun to get the paint to dry any faster, this can cause the paint to crack as it dries way too fast and robs the paint of some of the binder. Just air dry the shoes and paint, it's an overnight thing.
Use the waiting time to start on some new designs on paper for the next pair of shoes!
How to seal Posca pens on shoes
To protect your new shoe customization, you will need to seal or weatherproof your new paint work with one of a variety of products that you can purchase either online or from a shoe retailer or shoe repairer.
It's also a good idea to spray your shoes with a sealer or proofing even if you don't customize them.
When I buy shoes whether they are leather, suede or canvas I give them a coat of protector so that water will bead off and any dirt is easier to wipe off.
These are: (the following links will take you to Amazon, where I am an affiliate which means I earn a small commission from qualifying sales at no additional cost to you):
Paint Sealers & Acrylic Finishers
Waterproofing Sprays
My pick is the Nikwax Fabric and Leather – only because i saw this used on the official Posca website.
If you are using Suede shoes
Examples of painted shoes
My go-to place for examples of painted shoes is either Pinterest or Instagram.
Instagram has plenty of artist accounts who display the latest and greatest in customized shoe designs.
These are worth a look, try searching the following hashtags on Instagram:
Plus the following account from Aidan Armas and Brendan Foley (CustomKicks4U) show great quality designs on shoes using either Posca or Angelus paints.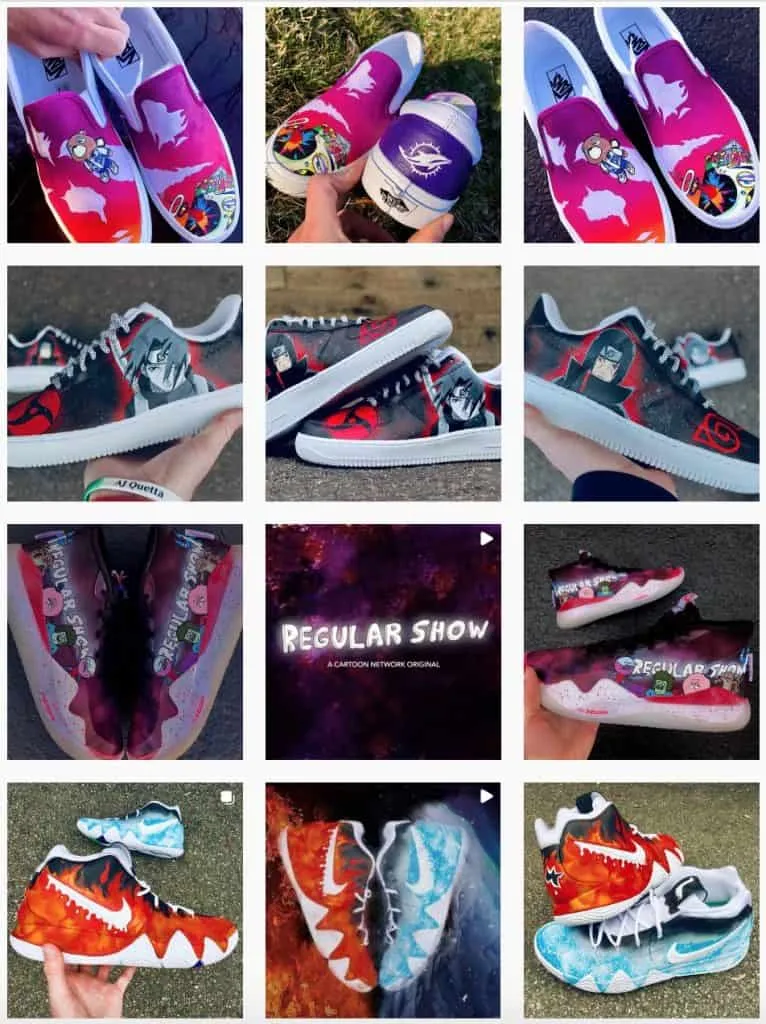 Can you use Posca pens on Air Force Ones?
Yes, Nike Airforce Ones are probably as popular if not more popular than Vans when it comes to sneaker customizations.
They usually come in all white or all black and they look like a blank canvas ready-made for customizing with either Posca pens or Angelus paints.
Some artists like to incorporate the designs from Nike while others like to disguise them, but no matter what you do you will always be able to spot a cool pair of Airforce 1's.
When it comes to customizing Airforce 1's, you need to prepare these for painting as you would with any pair of leather shoes. That is, ensure there is no grime or grease on the leather before you start.
Give them a good clean and wiping down with a wash cloth dipped in some soapy water and make sure you dry them with a nice clean and dry cotton cloth or chamois. This will ensure all moisture is gone off the leather.
If you want to be extra careful, let them dry overnight.
Once they are ready, follow the same process to customizing as you would with any other shoe.
This same process applies to any leather shoe you wish to customize not just Air Force Ones.
You can use Posca pens on any leather shoes as long as they are clean.
Angelus paints also sell a leather specific paint which would probably be my go to paint for leather sneakers.
Alternatives to Posca Paint Pens
There are quite a few alternatives to Posca paint pens when it comes to customizing shoes and sneakers.
While Posca come in a nice marker and artists who work with pens and pencils finding this easier to work with, some artists like to work with a paint brush.
For those artists they would be best to use an acrylic paint from Angelus which comes in small tubs and can be applied with a brush. Though Angelus also sell empty paint markers that can be filled with Angelus paint and used like a Posca pen.
Angelus has a long reputation for durability, and vibrant colors that last after repeated wearing.
Angelus also sell a range of leather paints which are great if you're into customizing leather shoes such as Airforce Ones.
Most fabric paints will also do the job on Canvas style shoes such as Vans.
Liquitex pens and paints will also do a great job when customizing shoes.
The list goes on and on depending on your preference and budget.
In conclusion
Customizing shoes can be fun, rewarding and stressful. Anyone who has ruined a new pair of shoes can agree with me, on the flip side when you ruin a pair, you can use that as an excuse to try something new to fix it all up.
Lastly, if you have any questions I have not answered, feel free to contact me either here on on Instagram with your question and I will endeavor to answer your questions and update this article so everyone else can benefit.
Other How To Draw Posts You May Like
Joseph Colella is a frustrated artist with over 40 years experience making art (who moonlights as a certified Business Analyst with over 20 years of experience in tech). While he holds a Diploma in Information Technology, in true wasted talent style he spent years trying to get into various Art degrees from the Accademia di Belle Arti (Napoli), and failed to get into the Bachelor of Arts (Fine Arts) at the University of Western Sydney. His goal is to attend the Julian Ashton School of Art at The Rocks Sydney when he retires from full time work. In his spare time, he writes for the this blog, WastedTalentInc, where he shares practical advice on art, making art, and art materials. Joseph's art has been sold to collectors all over the world from the USA, Europe and Australasia. He is a trusted source for reliable art and copyright/fair use advice and is committed to helping his readers make informed decisions about making them a better artist.
He also loves all things watches (ok it's an addiction) so show him some love and visit his other website https://expertdivewatch.com