The Ultimate Singulart Review – helping artists sell online (answered)
What is Singulart
In this ultimate SINGULART Review I will be answering most if not all the questions you may ever have about the Singulart platform and the company itself. This review covers details for Artists wishing to join and sell on Singulart as well as for collectors and buyers who wish to purchase artworks on the platform.
Founded in 2017 in Montreuil, France; Singulart is an online business that promotes the buying and selling of art from established and up and coming artists. It enables art collectors to connect with quality professional artists from all over the world, search for paintings, sculptures and photographs and buy them directly from the artist.
Singulart will also provide a certificate of authenticity signed by the artist. All editions such as photographs, prints etc. are numbered and signed by the artist.
For artists, it provides them with the tools to independently manage the sale of their works without having to rely on gallery representation.
For buyers, they know they are dealing with artists that have been vetted, who are not amateur artists and the artworks can be valuable.
While they are not an online gallery or an online art eCommerce store they are a bit of both.
Based on my research it seems as though the artist is responsible for packing their artworks and Singulart arranges for it to be picked up from the artist's studio and shipped to the buyer.
Singulart will also manage the secure payment systems and possibly escrow.
It is a privately held company (in the USA would be classed as a start-up) receiving an estimated $2.9m in funds to help further their expansion across the world and art world.
Is Singulart legit?
I actually believe Singulart is legit.
When I first came across their name in art circles I had assumed they were like a Redbubble or DeviantArt operation mixed with an eCommerce spin. I had assumed any artist could join and list their art for sale such as Society6.
My assumption was that this would be like selling art on eBay or Amazon but geez I was wrong.
Singulart, by careful planning and design will be challenging some of the largest players in the art world.
The fact that they only allow some artists to sell on their platform instead of just any average or below average artist is a key differentiator in this space.
Singulart actively reaching out to upcoming artists who are about to hit it big in their own country, means they may get the edge on their competitors in the online space.
Though they have noted that artists are free to be represented in other spaces and galleries as well.
They are quite specific about who they will allow on their platform (a guideline is provided later in this post) and that ensures the quality of works for sale will be quite high.
This is no Society6 operation.
Is it for every artist out there? I can definitely say it is not.
Though if you are actively showing your art and have already sold works outside of family and friends then you may be in with a chance.
With all this said and done, what is the buying experience?
According to the Singulart reviews on TrustPilot (sample review size of 40 contributions as of June 2021):
70% rated the platform as Excellent
25% rated the platform as Bad
There were no samples of response in between
The responses that could be categorized as Bad are not clear or concise except for a few who state that either paintings were not received or received in bad condition.
One complained of identity theft in a google ad.
The majority of respondents 70% out of a sample size of 40 stated a positive experience with purchasing on the platforms, that the artworks received were of high quality and that the Singulart team were responsive from A to Z.
I always state that the complaints typically represent a vocal minority whilst the majority who are happy with the platform will not actually file a review unless it represented an outstanding experience. Given that 70% of 40 reviews rated the experience with SINGULART as Excellent then I would assume the platform is actually providing a great customer experience but…..
I recently received a swathe of emails from artists who have had a negative experience on the platform and I feel it is my duty to also let their experiences be noted as this is an impartial review. These are not my personal experiences with Singulart.
The batch of feedback I have received are:
How the Singulart manages complaints and more accurately, a lack of response to inquiries after repeated attempts.
There are risks to artists being represented on the platform if customers not getting a good service which can be interpreted as the artist providing a bad service. This can adversely affect an artist's sales and reputation.
There were reported errors in accounting potentially short changing artists after a 50% commission being charged.
Lack of support around shipping when the artist packages and coordinates shipping at a local shipping service. Any help with packaging directions are aimed at the lowest cost and not about protecting the artworks.
There are tiers of support and promotion so that after a month without a sale the artist is demoted and only provided BOT (not a human) support.
Singulart using artists' images and data in advertising after the artist terminates their account. So it seems they may be still using your image rights long after you have left the platform. So please check the Terms and Conditions before signing up.
One artist complained about learning that potential buyers were getting a message on the mobile platform that they had no work available and that customers weren't able to view the 40+ works they had uploaded for sale. They claimed that Singulart dismissed and denied the problem.
So before you sign up as an artist, contact the platform to confirm how any potential scenarios will be managed so that you are at least informed from the source itself how you will be expected to be treated.
If you are considering working for SINGULART, you may want to have a look at their Glassdoor reviews.
Where is Singulart based?
While Singulart is based in Montreuil, France, more than 90% of the its transactions occur across country and continental lines.
What is the Singulart team?
Co-Founded by Véra Kempf, Brice Lecompte, and Denis Fayolle, Singulart provides curated artists a platform to connect with collectors all over the world.
They are backed by more than 200 employees or support staff who help manage the curation of art, and the sales process from end to end.
Find out more about the Singulart team here.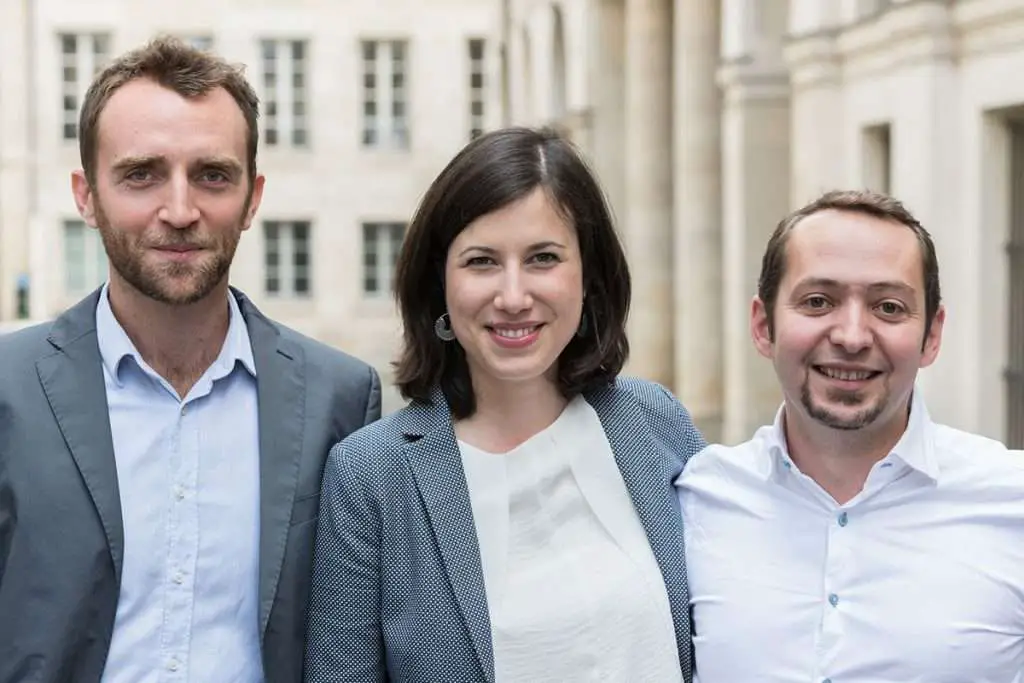 Singulart CEO
While Singulart was co-founded by Véra Kempf, Brice Lecompte and Denis Fayolle.
It is Brice Lecompte who takes on the traditional role of CEO while being supported by the executive management team.
Who owns Singulart
Singulart is a privately held startup with private shareholders/investors. They are currently not a publicly listed business.
Art for Sale on Singulart
Is art on Singulart original
All the works on Singulart are original artworks; they are not reproduced and further editions are not published by the artist (especially in the case of photography).
Types of art for sale on Singulart
At the time of writing, Singulart represents over 200 artists producing all types of artwork on all types of traditional art mediums from painting, drawing, sculpting, photography, paper, the list goes on.
They also represent artists who produce works in all manners of style Abstract to Fantasy to Fine Art to Portraits to Pop Art.
They also curate art and artists and promote them regularly using a theme such as Spring Green or The Blue Collection.
Singulart do a little more than other online platforms than just list art for sale and take a commission.
I feel they are very proactive in selling art and express a genuine love of art.
Singulart have all types of paintings for sale and all types of drawings for sale.
To try and list a few would be a disservice to the platform and its artists.
I would suggest browsing the various art works for sale (after you finished reading this post that is) and see for yourself.
For Artists on Singulart
As an artist on Singulart, you get your own dedicated space that looks a bit like a well crafted social media page mixed with a professional looking personalised website.
It details your artist biography, artist credentials, a summary specifying if you are nationally recognised in your country, collector's pick etc.
Singulart do represent artists well and they do invest in artist profiles.
How many artists are on Singulart?
According to the latest email from Singulart, there are over 3000 artists on Singulart and growing!
"SINGULART is proud to represent 3000 artists from all over the world (and counting!) While this is great news for fulfilling our core mission of empowering artists, it does beg the question: how do we choose them all?"
Which leads me to the next lot of questions you may be asking.. "How do I get selected as an artist?"
In the following sections we will be answering that question plus many more, related to both artists and buyers.
If you are an artist and believe you have ticked most of the boxes that would allow you to be represented on Singulart and sell art, then you may have these additional questions.
I know I would.
Is Singulart good for artists?
I believe if you have what it takes to qualify as an artist on Singulart you would be crazy not to have some representation on there.
It is hard enough making a great living doing what you love, it is even harder as an artist.
Don't feel that having an online presence on a platform such as Singulart diminishes your credibility as an artist.
You should look at all avenues to reach out to not only potential customers but also fans and lovers of art.
Benefits of joining Singulart for Artists
Your work will be seen by 3,000,000+ collectors worldwide.
You will benefit from online and offline promotion worldwide.
They are present at 8 fairs per year, on over 5 continents.
You will have the freedom to create your portfolio and set your own prices.
You will have access to user-friendly tools for portfolio management.
They will never demand exclusivity.
You will work alongside a dedicated Artist Liaison.
Their expert Art Advisors will supervise the sales process every step of the way.
Should I join Singulart?
The question here is not should I join Singulart but will they allow me to join?
According to a recent email from Véra, she states:
How do i join Singulart?
If you believe you fit that criteria then click on this link to apply to join Singulart.
This will open a Typeform questionnaire asking the following questions (estimated time to complete is 7min):
What is your first name?
And your last name?
What is your email address?
What is your phone number?
What is your country of residence?
What is your preferred language?
Are you a full time professional artist? (Yes/No)
Quite a simple process actually.
Granted I do not believe every single selection criteria needs to be met, otherwise the pool of artists would be quite shallow. So do not despair, best to apply and get rejected than to never apply and spend a lifetime wondering.
As stated on their website:
Though not all of these achievements are necessarily required to be accepted by Singulart, they are of course a huge advantage and highly valued by our selection team.

We place great importance on professional experiences and thus only work with professional artists. For this reason, a comprehensive, up-to-date CV is very important to include in your application as this will help us reach a decision faster.

What is your selection criteria?
Once you complete your application, it will be:
Reviewed within 1 month.
If accepted, you will be paired with one of their expert Artist Liaisons, a personal contact who will guide you through the process.
You will then start uploading high quality images of your work (preferably professionally taken photos).
You start selling art.
Can I sell fan art on Singulart
According to the General Terms and Conditions of sale on the Singulart website, "The Seller guarantees that he/she is the author of the ceded Artwork and that the later does not violate any laws, regulations and standards in force, or affects the rights of third parties."
I am no lawyer but I interpret this as they will allow the sale of art as long as the artists has not violated any copyright laws.
The assumption here would be that the artist has permission from the copyright holder to reproduce in whole or in part a copyright design or character for the purposes of fan art.
There does not seem to be any condition on the platform that specifically forbids the sale or allows the sale of fan art on Singulart.
How much commission does Singulart charge?
The one thing I just could not track down or find out from artists on the platform is exactly how much Singulart makes from each transaction.
Art galleries tend to take up to 50% of an artworks sale price so without a firm figure, assume it could be as high as that.
Remember that this fee covers their own commission fee, marketing, site hosting, promotions etc. This does not come cheap.
How much can i expect to make selling my art on Singulart?
As an artist you are free to set the price of your artworks. You will need to be realistic about what your art is worth and how much demand there is for your works.
This is why you are paired with one of their experts who will guide you in selling your artworks.
They will help set the price guidelines based on previous sales and demand.
That said they do have a post on their blog that advises how to best price your artworks and this may act as a guide.
I would also suggest trawling the website for artists who work in a similar style to you with similar experience and this can also provide a you with a guide.
Given that most art galleries can take up to 50% of the artwork's sale price (to cover marketing, shipping, returns, commission) then I would add that amount as well.
For Buyers on Singulart
As a buyer you can register to purchase art on Singulart.
You can search for art by collection, selection or by genre, media etc. All the tools you would need are there at your fingertips.
You can browse by price such as "Up tp $1000", "$1000 to $3000" etc.
Singulart also provides you access to professional art advisors who can assist you with what you are looking for.
Can I commission an artist on Singulart?
Some artists on Singulart accept commissions. If you find an artist and like their style but can't find a work for sale that you like, or one that you did like has sold, then you are free to get in touch with the artist and ask if they will accept a commission.
Singulart will not prevent you from contacting an artist, but I suspect they will have a contract in place with the artist to ensure they do not miss out on their commission for the sale.
As an artist, keep this in mind if you plan on using the Singulart platform to expand your ability to sell more art but then think you can save on paying a commission.
Shipping on Singulart
As stated earlier, shipping is arranged by Singulart but the packaging and any framing of artworks is to be arranged and completed by the artist, using a process specified by Singulart.
I had assumed artworks would be shipped and stored at a warehouse managed by Singulart but that is not the case.
The artworks are packaged by the artist following a standardised packaging process. Singulart then confirm the with the artist that the artwork(s) is ready to be shipped.
They will also ensure that the artist has followed all the steps to ensure the artwork is properly protected.
How long does shipping usually take?
It depends on a few factors. Having been a seller myself of artworks and shipping to various continents, it all depends on the artist's location, the buyer's location and the various customs authorities around the world.
According to Singulart, after the buyer's payment has been processed, delivery will take on average 7 days from packaging to delivery (door to door).
Who manages the delivery?
Singulart uses a few couriers who can manage the shipping of artworks of various sizes worldwide.
The main companies they use for delivery are DHL or UPS, and depending on the artwork or if the artist or buyer are in a non serviced location for DHL or UPS, then a specialist art delivery service will be employed.
Does Singulart ship worldwide?
Singulart deliver everywhere DHL or UPS or their specialist art delivery service will operate in.
How much does shipping cost?
Singulart do not specify a flat rate shipping cost or a cost based on destination, so I would say that the price of the artwork will need to be inflated to accommodate shipping costs, insurance, commissions etc.
Is the artwork insured?
Singulart organises and insures the transport of the artwork.
I believe the artwork itself will also be covered up to a certain value. This is quite standard practice.
Do Singulart deliver artworks to a different country or to a different person?
As long as you specify where the artwork is to be delivered, Singulart will ship to your specified address.
Does Singulart ship art on behalf of artists?
No, Singulart does not store or manage warehousing of artworks on behalf of the artist.
What they will do is arrange for the artwork to be picked up by a shipping service or courier and keep the artist advised of pick up dates and times.
They will also provide the artist with detailed information on how best to package the artwork to be ready for shipping and ensure that it is well packed and protected.
From my own experience, when you engage a company such as DHL or UPS, you can ask them to provide shipping materials that will suit what you are arranging to ship be it a painting, statue or other.
Returns Policy on Singulart
There is a 14 day return policy with Singulart. They will organise the shipping and cover the cost of the return.
The buyer will need to arrange for and cover the cost of packaging the artwork to be returned.
Where can i contact Singulart?
There are many ways you can contact Singulart. I have not tested all the avenues to see if I get a response from an actual person but I do enjoy their email list.
Email
I recently joined the Singulart email list and was quite surprised at how well a job Véra's marketing team do in keeping me informed and entertained.
I receive not only updates on art for sale based on my criteria when I signed up but I also get little summaries on artists I would never have come across had I only browsed the site.
The emails are well constructed, worded and they do not spam my inbox as I had feared.
It's well worth signing up if you also wish to learn how to sell your own art via email. This is a carefully planned and crafted activity.
Chat bot / Chat box
You can speak with a chat bot or actual human at SPEAK WITH US DIRECTLY
Singulart Competitors
Singulart is not the only show in town. There are actually two more established players in this field with Saatchi Art (USA) and Rise Art (UK), with newer and smaller players such as Wilder World and RTISTIQ.
There were others rising to the challenge, but they seem to have closed their doors as the art business, while pretty is actually very cut-throat.
Saatchi Art – The world leader in online art, connecting artists with collectors via a curator.
Rise Art – Championing, Developing and showcasing the work of outstanding emerginging and mid-career artists.
Wilder World – Provides a virtual shared space for digital artists to display and sell their works.
RTISTIQ – Provides an e-commerce platform for art and collectibles.
Wrap up!
As an artist and a failed one, I will never be able to represented on Singulart and in a way that is a good thing for serious artists and art buyers.
The problem with most online art galleries or art focused eCommerice sites is that any artist, whether good or very bad can usually list their works for sale.
What this does is makes it harder for any serious buyer with a larger budget to know if they are wasting their money or making a calculated investment in art.
Because Singulart is quite selective in who they allow on their platform, it gives buyers a degree of certainty that they are buying from a serious artist with some credibility.
For artists, knowing they are being represented on a platform that vets who is allowed to sell their works give them a degree of credibility that they are either established or have what it takes to make it as an artist.
It is like a tick of approval.
The other thing I like about Singulart is that the artworks available are original and can also be affordable for most collectors of art as prices vary from a high hundreds of dollars into the tens of thousands.
I know I will never be represented on Singulart as an artist, but I will keep looking forward to Véra's emails (and do subscribe to her email list) and I will definitely be a buyer on the platform.
I hope this post answered all your questions, and if it didn't, feel free to shoot me a message asking your questions and I will update this post and reply to you.
Frequently Asked Questions
Does Singulart provide framing services?
Yes, in the instance an artwork you have purchased does not come already framed or you do not like the existing frame, then Singulart can arrange at an additional cost for framing to be provided. The will work with you to select a style and material that you like.
Do Singulart sell gift cards or gift vouchers?
Yes, you can arrange to have a gift card/voucher sent to someone that will allow them to purchase an artwork on the Singulart platform. You can select how much you wish to spend.
What methods of payment does Singulart accept?
All credit and debit cards (Mastercard, Visa, American Express etc.), Paypal and bank transfer.
What does the sale price include?
According to the Singulart website: Artworks sale price is listed on the Site in the currency set by the Buyer and includes all
taxes, excepting delivery and packaging fees if applicable.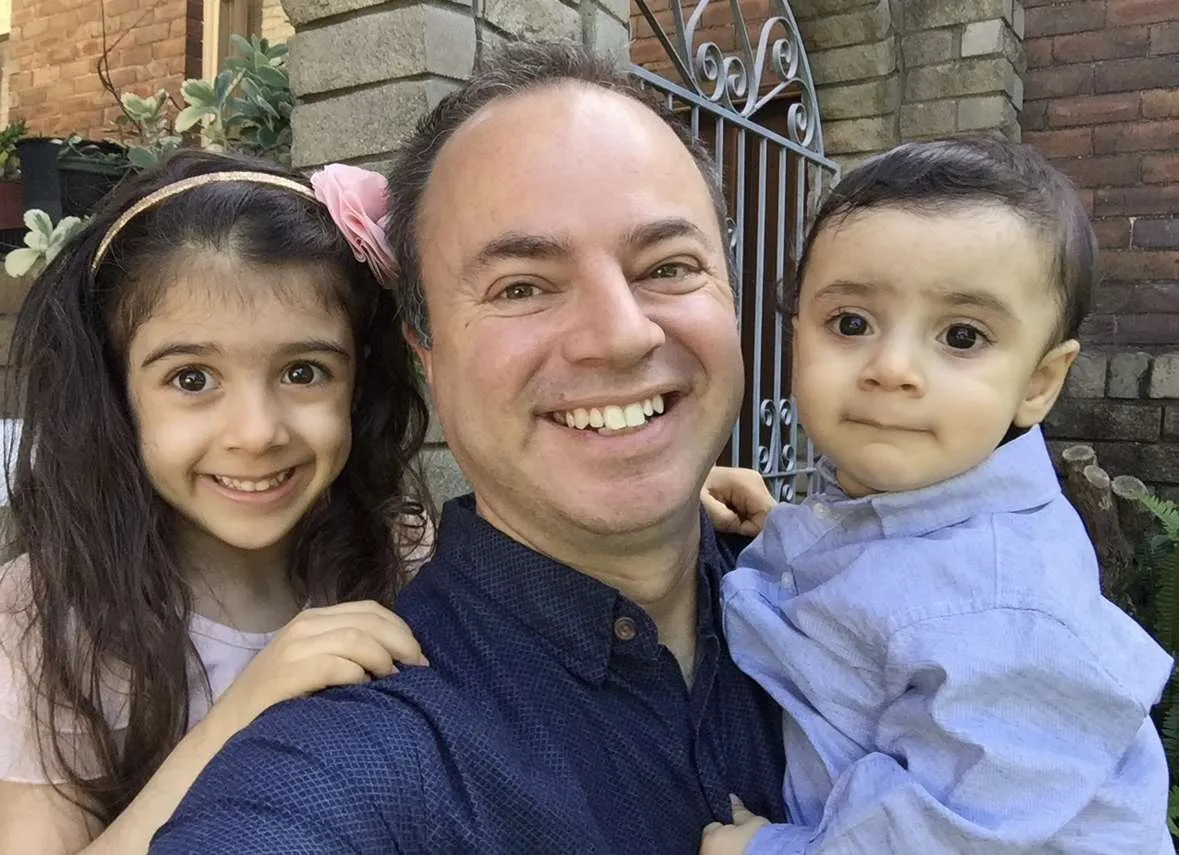 Joseph Colella (Joe Colella) is an Editor and Writer at WastedTalentInc. As a frustrated artist with over 40 years experience making art (who moonlights as a certified Business Analyst with over 20 years of experience in tech). While Joseph holds a Diploma in Information Technology, in true wasted talent fashion he spent years applying for various Art degrees; from the Accademia di Belle Arti (Napoli), to failing to get into the Bachelor of Arts (Fine Arts) at the University of Western Sydney. While he jokes about his failures at gaining formal art qualifications, as a self-taught artist he has had a fruitful career in business, technology and the arts. His goal is to attend the Julian Ashton School of Art at The Rocks Sydney when he retires from full time work. Joseph's art has been sold to private collectors all over the world from the USA, Europe and Australasia. He is a trusted source for reliable art advice and tutorials to copyright/fair use advice and is committed to helping his readers make informed decisions about making them a better artist.
He also loves all things watches (ok it's an addiction) so show him some love and visit his other website https://expertdivewatch.com