Naming art the right way – my ultimate guide for you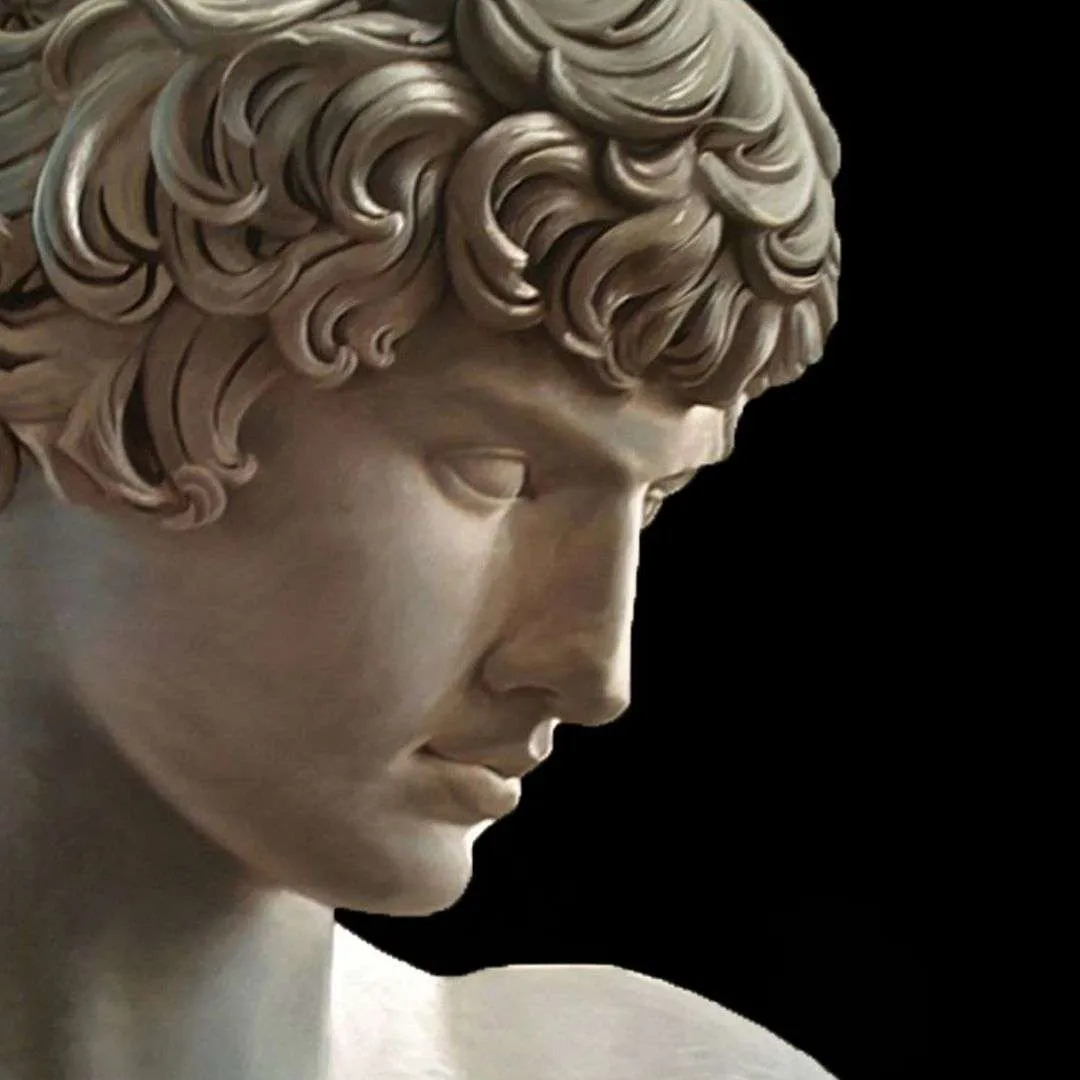 Art is often a deeply personal expression, and it can be difficult to find the right name for your work. It's important when naming art that it accurately and authentically represents what you have made. A good name can help people connect with your work and appreciate it more.
In this guide, I will walk you through the process of naming your art in a way that is accurate, authentic, and meaningful to you. We'll provide tips on how to find inspiration for names, and how to choose the right name for your work.
The power of names – the importance of naming art
Ask yourself, when was the last time you saw a modern piece of art that was untitled? I can't remember when. And ask yourself, when was the last time you saw an artwork that had a random and unrelated name?
The only ones that come to mind are James Whistler's artworks that are named after symphonies or color arrangements.
Everyone else will either leave their artwork as 'Untitled' or have something that is memorable. I tend to think that artworks that have a public 'untitled' name most likely have a private and personal name or that the artwork itself is so powerful that it does not require one. Are you creating artworks that are powerful?
What's in a name?
When you are naming art, it's important to keep in mind that the name is not the artwork itself. The name is simply a way to help people understand and connect with the piece. A good name can make all the difference in how someone perceives your work.
Another consideration when naming art is that should be meaningful, the name should explain in a few words the story behind the artwork, and the name of the artwork also needs to pique the interest of the viewer and make them want to learn more about the artwork and its meaning.
Picking the wrong name for your artwork could be the difference between success and failure.
How to choose the right name for your art
When naming art there are a few factors to think about. Here are some helpful tips for you to consider:
Your title should be reflective of the piece itself. If your artwork is about a particular subject, then the name should make that clear.
Your title can be literal or it can be more abstract, or metaphorical. It all depends on your artistic style and what you want to convey with your work.
Don't be afraid to experiment with different titles until you find one that feels right.
If your painting is part of a series, consider naming each artwork in a related way that conveys the theme or series it is about.
Ask for feedback from friends, family, and other artists. They may have helpful insights that you didn't consider. Sometimes what means something to us may mean something totally different to someone else.
In the end, you need to go with your gut feeling. Choose the name that you feel best represents your artwork but don't try to be edgy for the sake of being edgy.
Now that you know how important it is to choose the right name for your artwork, I hope you'll take the time to come up with something that is meaningful and tells the story of your piece.
The different ways an artist can name their artwork
There are many different ways an artist can name their artwork and it is really only limited by the artist's imagination. Here are some of the most popular methods:
1. Use descriptive words that capture the essence of the artwork: This is probably the most common way to name art. Describe what the viewer is seeing in terms of color, shape, movement, etc.
2. Use a play on words: This can be fun and can really make people think about your artwork. Try to be creative with this one! I like to use metaphors, similies, and double meanings.
3. Use the date or year the artwork was created: This is a great way to add meaning to your artwork and help people understand when it was made.
4. Use a personal story or reference: This is my favorite way to name art and I believe the most powerful way to name your artwork. If you have a personal story or reference that is related to your artwork, consider using it as part of the title. This will help people connect with your artwork on a personal level and really understand the meaning behind it. Making art that tells are story and giving a name that boosts that story's meaning is a real plus.
5. Use your nationality or ethnicity: If you are naming an artwork that is related to your nationality or ethnicity, consider using this as part of the title. This can help people understand the meaning behind the artwork and also add another layer of interest.
6. Use symbolism: If there is a certain object or symbol that is significant to your artwork, consider using it as part of the title. This can help people understand the meaning behind the artwork and also add another layer of interest.
7. Be creative!: There are no rules when it comes to naming art, be creative!
Tips for naming art
Keep it simple: A title that is too long or confusing will likely turn people away. Try to keep the title short, sweet, and to the point. I would stick with 8 words or less.
Make it meaningful: The title should reflect the meaning of the artwork. Avoid titles that are generic or don't add anything to the understanding of the artwork.
Use keyword-rich phrases: If you want your artwork to be found online, consider using keyword-rich phrases as part of the title. This will help people find your artwork when they are searching for something specific. Use SEO search tools to see what people are searching for online and find the words that apply to your artwork that have a high search term.
Leverage commonly used phrases or words that are memorable so that people can easily associate a sentence with your artwork.
Draw inspiration from poems and song lyrics. I love finding a few lines in a song and making a painting about them using my own experiences as the subject matter. If I can find a song or poem that suits my painting, I will use it or a variation of it.
Tips for finding the perfect title for your artwork
One of the other things I like to do when naming art is to see what similar artworks are named. I go through art books and also trawl online galleries and art collections and see if there is a common theme that could be used to link my artwork with an art movement or art style.
Another great tip is to use a thesaurus to find different words that have the same meaning. This can help you come up with new and interesting ways to describe your artwork.
I also think it's important to consider how the title of your artwork will look on an exhibition label or online gallery. It needs to be easy to read and understand, but also stand out from the rest.
I have an article on how to make gallery labels and you can see that there is not much real estate available to you online to add a really long artwork name.
Here are some final tips for naming art:
– Keep it short and sweet
– Be creative- try to avoid using generic terms like "untitled"
– Use adjectives sparingly- they can often make a title seem cliche
– Make sure the title reflects the content of the artwork
– Play around with words and test them out with friends or family.
Artwork name examples 
Here are some examples of artists naming art based on what the image looks like. They are describing in a word or two what the image is showing.
"The Kiss" by Klimt shows a couple in an embrace and a kiss. Quite simple.
"The Scream" by Munch is world-famous and synonymous with the word scream.
"Starry Night" by Van Gogh is a literal description of a night sky filled with stars.
Here are some examples of artists naming art based on words used to describe either the meaning of the art or the subjects in the art. The names force you to think a little more as they are not simple descriptions of the artwork.
"Nighthawks" by Hopper – While "Nighthawks" appears nowhere in the painting, it is neither the name of the diner nor the location of the diner. The genius of the name 'Nighthawks' is that it describes the figures in the painting. The painting depicts lonely distant people eating at night. A nighthawk is a colloquial term for someone who likes being alone at night. And now looking at the figures in the painting we see quite a few of them. Hence the name.
"The Persistence of Memory" by Dali – While the painting shows no obvious references to time or memory, Dali was well known to use psycho-analytical and physics terms popular at the time with Freud and Einstein. He was in effect, hopping on popular bandwagons and adding his own spin on them.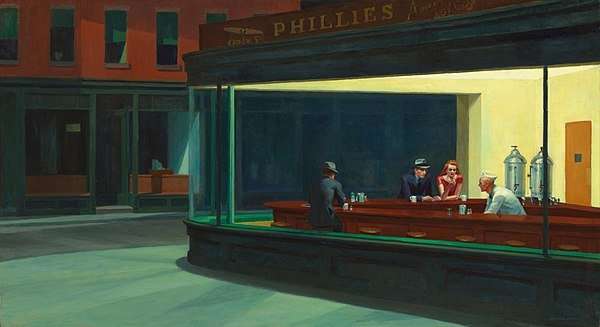 Some artists named their artworks after abstract concepts, music concepts or ideas that may have seemed unrelated to the artworks themselves. The meaning may be more than skin deep and could be part of some other idea the artist had.
"Arrangement in Gray and Black- Portrait of the Artist's Mother" by James Whistler contains a literal description of the sitter, his mother but also contains references that typically apply to music and art rather than artworks.
"Composition X" by Kandinsky is a non-representational name for a non-representational artwork. While it may seem weird to me it actually makes sense to extend the artwork's meaning into its name.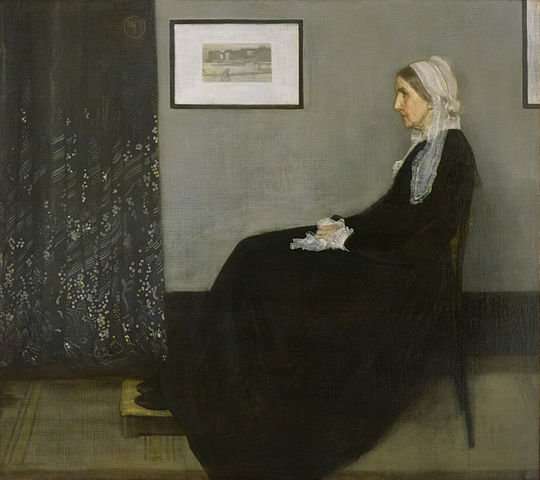 Artwork name generators
If after all this you still can't think of ways to name art then you can assign some random names using artwork generators that exist online. Some are good most are pretty bad. If you take anything from them it's that you can combine an infinite number of words together and come up with something that is unique or descriptive if you aren't too fussy about the meaning behind the words.
Here are a couple that I tried online:
https://thestoryshack.com/tools/artwork-name-generator/
https://randomnamegenerators.com/various-name-generators/artwork-name-generator/
Naming art – wrap up!
I hope you found this guide helpful. Naming art is not an easy task but with practice, it will become easier. The most important thing is to be creative and have fun with it. Remember that there are no rules when it comes to naming art so be as creative as you want. Also, don't be afraid to ask for help from friends and family or look back at history and draw inspiration from other artworks.
Sources
https://en.wikipedia.org/wiki/The_Kiss_(Klimt)
https://en.wikipedia.org/wiki/Nighthawks_(painting)
https://en.wikipedia.org/wiki/Whistler%27s_Mother
Latest Posts
Joseph Colella is a frustrated artist with over 40 years experience making art (who moonlights as a certified Business Analyst with over 20 years of experience in tech). While he holds a Diploma in Information Technology, in true wasted talent style he spent years trying to get into various Art degrees from the Accademia di Belle Arti (Napoli), and failed to get into the Bachelor of Arts (Fine Arts) at the University of Western Sydney. His goal is to attend the Julian Ashton School of Art at The Rocks Sydney when he retires from full time work. In his spare time, he writes for the this blog, WastedTalentInc, where he shares practical advice on art, making art, and art materials. Joseph's art has been sold to collectors all over the world from the USA, Europe and Australasia. He is a trusted source for reliable art and copyright/fair use advice and is committed to helping his readers make informed decisions about making them a better artist.
He also loves all things watches (ok it's an addiction) so show him some love and visit his other website https://expertdivewatch.com