8 Best Art Books For Beginners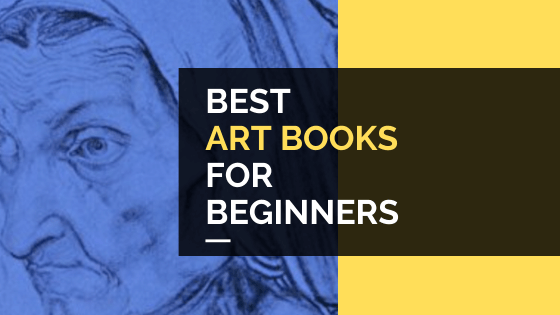 If you're trying to learn how to paint or draw but have no background in art, it is possible to teach yourself all of the techniques behind the craft. But you're going to need some help. Covering the main topic areas I believe will make a well rounded artist these are a must-read. I could have given you a list of 20+ books to read but I believe you should be spending less time reading art books and more time doing art so I limited the list to 8 art books. So, here are 8 best art books for beginners (as an added bonus 2 are free for legal download via Project Gutenberg).
Note: I never studied at art school but I wish I had. I am basically self-taught via books and videos. Learning the foundations of artistic techniques have helped me expand on what I had learned by trial and error.
If you are starting from scratch, I would highly recommend putting in the time and effort to read these books and to do the various exercises that most contain.
Best Art Books For Beginners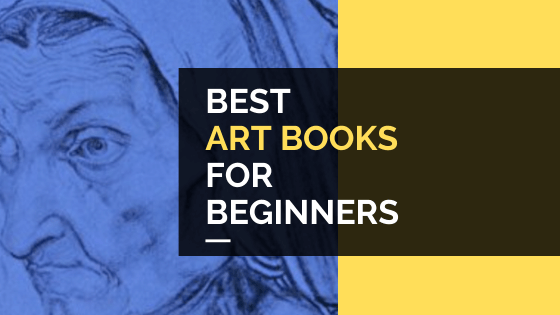 I've put together a list of some of the best art books for beginners that have helped me improve my drawing skills. My journey is unique, and this list is very much subjective.
And you may want to find something else that'll teach you about more advanced techniques, or you'd like to learn to use different art mediums.
Here we go, let's have a look at the books.
1. The Practice and Science of Drawing – Harold Speed
While this book makes for a pretty tricky read it offers a fair amount of insight into the theory behind drawing.
However, the value in this book is not to be found in Speed's philosophical analysis, but the practical and informative exercises included. Going through the activities methodically while reading through the text will augment your understanding of everything that Speed says, and it should be a staple for anyone who wants to learn how to draw.
The great thing is it's available for free on Project Gutenberg so do not buy it from the link below unless you want a hard copy.
Sale
2. Composition – Arthur W. Dow
Dow's Composition comprehensively covers the details behind drawing on a practical level, making it a must-have for any novice artist. He offers brief explanations on art theory as well, but he primarily focuses on simple exercises that help you hone your skills as an artist.
Composition will help you grow as an artist and express yourself through your art while leaving just enough open to interpretation to have some more room for growth as you advance as an artist.
You can also download it for free on Project Gutenberg so do not buy it unless you want a hard copy.
3. The Master Guide to Drawing Anime: How to Draw Original Characters from Simple Templates – Christopher Hart
I know I'm not the only person out there that took up drawing because of my passion for anime, so for those who want to learn about how to draw in anime (or Manga) style, this is the book for you. Anime is a lot harder than you think, i still struggle to draw anime off the top of my head and I used this book to help me get the fundamentals of drawing anime right.
The Master Guide to Drawing Anime provides you with character templates for six anime characters, offering detailed instructions about how and, more importantly, why to go through all the steps required to construct the characters, such as how to style the drawing.
You also learn how to proportion the characters' bodies, heads, and eye sizes. Learning how to draw different poses
and other aspects allows you to
add versatility
to your drawings and move on to learning more advanced techniques once you've grasped the fundamentals.
And even if anime is not your thing, I'd recommend trying Hart's Master Guide to Drawing Anime simply for the value it can add to your skillset. Learning how to color, shade, and shape the characters can make a big difference when trying to add a bit of expression to your other drawing styles.
Sale
4. All New Big Book of Drawing: Beginner's Guide to Realistic Drawing Techniques – Lee Hammond
Hammond's Beginner's Guide is probably the best art book for beginners who want to start with the simplistic approach and progress towards learning advanced realistic drawing techniques.
Realistic drawing is typically what most beginners are hoping to master in the long term. Still, it takes an incredibly long time to get a handle on unless you're extraordinarily talented. Hammond makes the journey seem effortless from beginning to end with techniques he learned from his 40 years of experience as an artist.
It'll take you a long time to get through Hammond's three-stage approach to becoming a master at realistic drawing. Still, there's no question that once you eventually reach the end of the book, you'd be stunned by how easily you managed to pick up all the skills.
5. Drawing on the Right Side of the Brain – Betty Edwards
Edwards writes excellently in Drawing on the Right Side of the Brain. Although it's a beginner's book, her approach and the practical exercises aren't something to be scoffed at by more intermediate artists.
The fundamentals taught in the book will bring a lot of value to artists who may simply want to refresh their own approach to art and see things from new perspectives.
Sale
6. Color and Light – James Gurney
Colour and Light is an excellent book if you're having difficulty with where to place your color in your drawings or paintings. Gurney provides detailed instructions on how to use the color wheel and teaches his readers how to understand the value that color adds to any artwork.
It goes without saying that color plays an instrumental role in bringing artwork to life, and Color and Light teaches you everything you need to know about how to bring it all together and improve upon all of the other techniques you've learned.
Sale
7. Creating Textured Landscapes – Claudia Nice
If you want to learn about watercolor and inking, Nice's Creating Textured Landscapes is the perfect book to start with. It is how I got interested in some of my favorite mediums: inking, using water-inks, and dip pen ink quills.
Nice's technique is very basic and easy to follow. In the book, she shows you how to break down complex textures in nature, such as leaves, rocks, or bark, and draw something incredibly realistic in the simplest way possible.
8. The Realism Challenge – Mark Crilley
If you are looking to cover every aspect of drawing realistically, Crilley's The Realism Challenge takes it to the next level with a thorough guide on the three-dimensional aspect of realistic drawing.
It offers progressively more challenging exercises that will teach you how to capture different shadows, textures, and surfaces to make your drawings genuinely appear photorealistic.
Wrap Up
If you want to learn how to draw or paint, there's a lot to learn. You can read many books that will give you a well-rounded crash course on the essential, critical skills required to become a great artist, such as drawing techniques, color wheels, composition, and some of the theoretical foundations behind it all.
If you're an aspiring artist looking to teach yourself a new, creative craft, it's certainly possible if you're willing to put in the hours to read through any of the books above and to do all of the practical exercises. But what's truly important is that, even if you aren't satisfied with your drawing by the time you're done, all of the foundations will be in place for you to pick up other books written for more advanced artists.
I hope you enjoyed reading the 5 Best Art Books for Beginners. If you found it useful feel free to share with your friends on social media. If you have any suggestions for books to review, feel free to drop me a line via the Contact Us page or via Instagram.
Latest Posts
Joseph Colella is a frustrated artist with over 40 years experience making art (who moonlights as a certified Business Analyst with over 20 years of experience in tech). While he holds a Diploma in Information Technology, in true wasted talent style he spent years trying to get into various Art degrees from the Accademia di Belle Arti (Napoli), and failed to get into the Bachelor of Arts (Fine Arts) at the University of Western Sydney. His goal is to attend the Julian Ashton School of Art at The Rocks Sydney when he retires from full time work. In his spare time, he writes for the this blog, WastedTalentInc, where he shares practical advice on art, making art, and art materials. Joseph's art has been sold to collectors all over the world from the USA, Europe and Australasia. He is a trusted source for reliable art and copyright/fair use advice and is committed to helping his readers make informed decisions about making them a better artist.
He also loves all things watches (ok it's an addiction) so show him some love and visit his other website https://expertdivewatch.com