How to become an artist without going to art school – 10 tips listed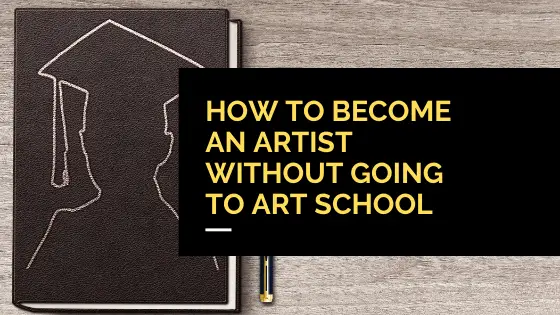 Have you ever wondered how some artists make it? You would be surprised to know how many artists have become successful without a formal education at an art school. In this post we tackle how to become an artist without going to art school, find out if it is actually worth the pain and cost of going or not going.
How to become an artist without going to art school is all about hard work, creating industry contacts, having raw talent, and putting in the time.
Next is all about practicing and creating art. This is the key in becoming a self-taught artist. You don't need an art degree to exhibit your art, but only when planning on becoming an art teacher or college art professor.   
Below, I have gathered 10 tips to successfully develop yourself as an artist without going to art school.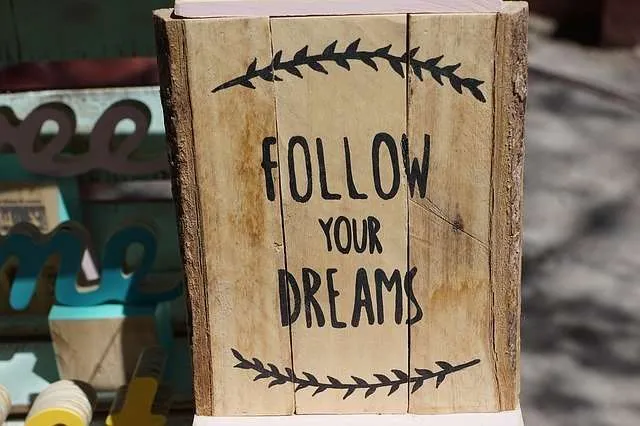 Can you be a self-taught artist?
Yes, you can become a self-taught artist. In fact, Artfacts.net confirms that 78% of their top 50 living artists have no MFA (Master of Fine Arts) degree. A self-taught artist is not relying on an art school to provide the information and practice needed to become an artist. Instead, a self-taught artist is gathering the information and teaching themselves how to create art.
The responsibility of teaching yourself gives you the freedom to become exactly the artist you want to become. And becoming a self-taught artist is something anyone can do as long as they are willing to put in the work.
You don't need art school to certify you as an artist; you can become an artist totally by yourself with the help of your passion for art. The word "artists" has become entirely subjective, so if you see yourself as an artist, then well, you are. As we have seen, a growing number of successful artists are, in fact, self-taught artists.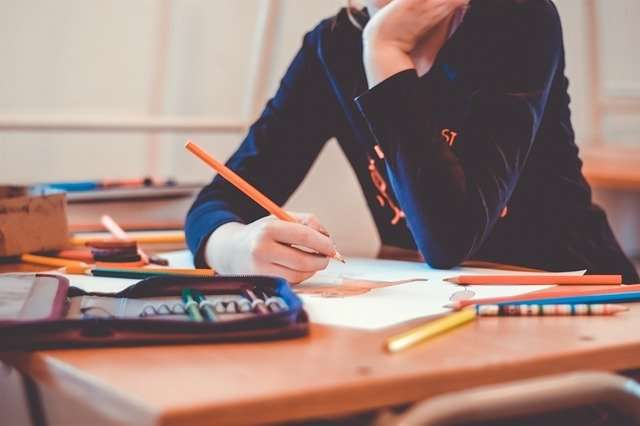 Can you be an artist without going to art school?
A trained artist with a BFA (Bachelor of Fine Arts) or MFA (Master of Fine Arts) degree has gone to art school to learn what they know. But as I have explained previously, you can become a self-taught artist completely on your own.
However, there are some situations where you need a degree from an art school. If you want to be an art instructor at a university or an art teacher for children between kindergarten and high school, you need a degree from an art school. But to be an artist to display in galleries, selling your artwork, or freelancing doesn't require an art degree.
Here is a list of when an MFA degree is required.
All artists are different, and the career path you choose is up to you. Formal training can be very favorable for entering the artistic community and gaining contacts. Chance are in art school you will make friends with other artists who will make connections that can be beneficial to your art career. This is how basic networking works and how most of us get a foothold in any industry.
You will be working with other people, learning from them, and exchanging ideas. But being self-taught allows you to develop as an artist in a completely personal way without anyone telling you what to create.
The guidance doesn't necessarily have to be found in an art school.
How do I develop myself as an artist?
As a self-taught artist, it can be difficult to know where to start or how to keep going. I have gathered 10 tips and tricks to help develop yourself as an artist:
1.Learn from others.
Watch videos, talk to other artists, and reach out to learn from people you admire. Learning from others is a great way to be inspired and to get started. I sign up to many courses run by fantastic artists on Instagram who fund their courses via Patreon.
2. Create, create and create.
You will need to put the hours in to learn by experience. There are different ways to do this. One way is to copy the masters and study their art. But keep in mind to leave most of these hours creating your own art and developing your style.
3. Focused and dedicated sessions of learning.
Take your learning step by step, don't try to learn everything at once. Choose one thing you want to learn and create regular, consistent learning sessions during the week. A self-taught artist doesn't have the luxury of spending seven hours a day creating art, so choose wisely what to practice when you have created the time.
4. Save your artwork, even the ones you are not happy with.
By documenting everything that you create, you will discover patterns and learn from past mistakes. Take time to study your creations as a collection and notice your strengths and weaknesses.
5. Judge your art with constructive criticism.
You will likely not improve if you never identify areas to improve on. Be your best critic that helps you understand what you can do better in an unbiased manner.
6. Find your drive and stay optimistic
There will be times when it is more difficult to create art, times where you feel stuck. But I want you to know that the sky is the limit, so aim for it! However, know that you are still learning and that your achievements will take time. Stay optimistic and love your happy mistakes.
7. Gain inspiration from the world around you
Explore, search and travel to widen your perspective on the world around you. Try to find a new perspective to view your life. Find ways to gain inspiration and look for them. Don't be afraid of trying to learn a new technique or color when broadening your comfort zone.  
8. Search for art education elsewhere
There are much cheaper ways to be taught about art than going to art school. Take art classes in your neighborhood, try online classes, or watch YouTube videos. This way, you can specifically choose what you want to learn.
9. Set goals and keep your eyes on the prize
Setting goals will help you to strive for something. A goal can be to create a small artwork one day, do a showcase in a big gallery or just go out and buy paint tomorrow. All goals, big or small, are important to move forward and develop yourself as an artist. Planning is key to becoming successful.
10. Connect with others and market yourself and your art
You want people to know you and to know of you in the best way possible. To become a successful artist, you need connections that will help you get there. Use social media platforms, create your own website and reach out to others. Being active in marketing your artwork will make you seem more professional and have others take your art more seriously. I cover these topics in a bit more depth here.
How to become an artist without going to art school – wrap up
As someone who almost made it as an artist, I regret not actually going to art school. I have mentioned it many times. What I believe I missed out on by not going to an official art school was mingling with other like minded people and artists.
I believe I also missed out on some shortcuts that I could have learned from an expert that would have saved me hundreds of hours as I made my own mistakes while learning on my own.
At the time I had not YouTube or Instagram or Patreon to learn from, I had only basic books which addressed the topics as best a book could. I think I missed out and it slowed my progress. Personally, I will go to an art school one day, maybe not to obtain a degree but just to experience what art school offers.
These days though, upcoming artists can learn so much more from online courses, connecting with groups via Facebook or Instagram and learning proper techniques along the way. You do have much more available to you if you want to be an artist but not take up one of the jobs where art school is a prerequisite.
I hope you found "How to become an artist without going to art school" useful, I do have other posts relating to becoming an artist and the joys and pains of messing up my career.
Feel free to share this post on social media or wherever wannabe artists hang out these days.
Sources: Images from Pixabay.com
Latest Posts
Joseph Colella is a frustrated artist with over 40 years experience making art (who moonlights as a certified Business Analyst with over 20 years of experience in tech). While he holds a Diploma in Information Technology, in true wasted talent style he spent years trying to get into various Art degrees from the Accademia di Belle Arti (Napoli), and failed to get into the Bachelor of Arts (Fine Arts) at the University of Western Sydney. His goal is to attend the Julian Ashton School of Art at The Rocks Sydney when he retires from full time work. In his spare time, he writes for the this blog, WastedTalentInc, where he shares practical advice on art, making art, and art materials. Joseph's art has been sold to collectors all over the world from the USA, Europe and Australasia. He is a trusted source for reliable art and copyright/fair use advice and is committed to helping his readers make informed decisions about making them a better artist.
He also loves all things watches (ok it's an addiction) so show him some love and visit his other website https://expertdivewatch.com