Photo Paper Vs Art Paper: How to Choose the Print Paper Type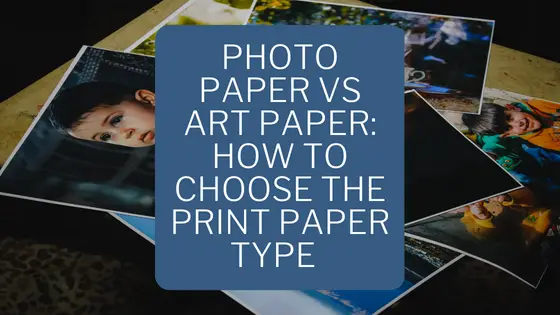 Whether family photographs, archival documents, artwork, or a business logo – prints are a part of everyday life. They tell a story, preserve memories, or simply give pleasure. The paper's surface is just as important as the ink and image for most prints.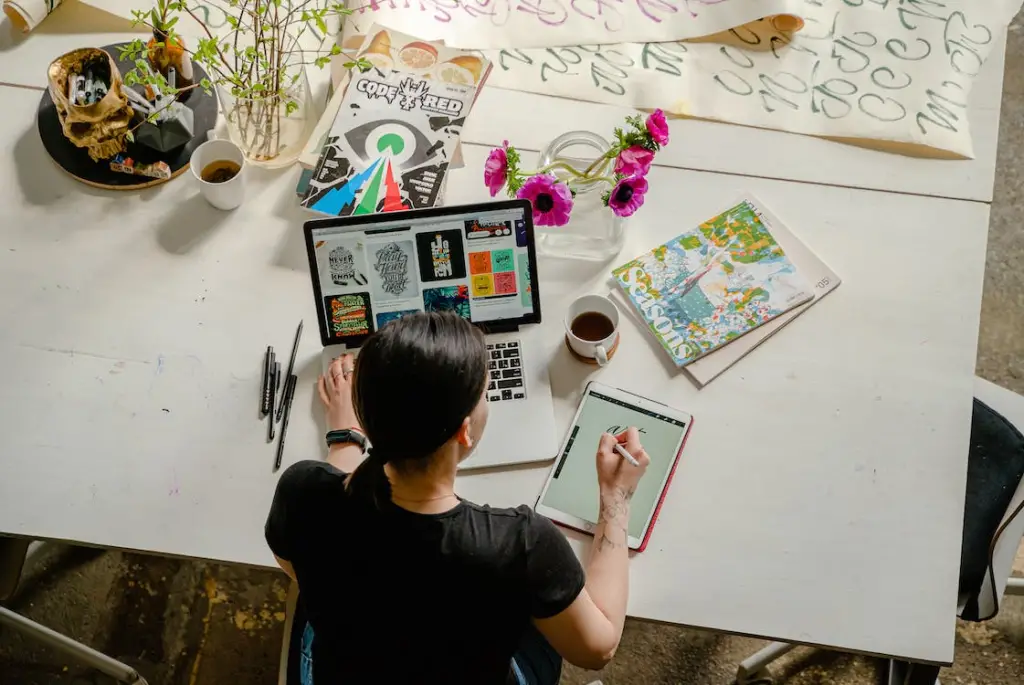 The printing paper determines how well the colors and texture show and how long the work will last. Photo and art paper are ideal quality options when printing images. Both have distinct advantages and disadvantages; consider the specific needs of your project. Read on to understand each when creating custom size prints.
What is Photo Paper
Photo paper is a glossy, smooth surface made for photographic images. It's coated with a resin material to provide vivid colors and sharp details when printing. Photo paper is ideal for text-heavy images and everyday print use. The paper's subtle sheen gives photographs a bright and professional look, making it great for prints you want to exhibit.
Photo paper is also more affordable than art paper. It's available in several different sizes and weights, allowing you to tailor how your images look. Color, gloss, and texture are defining factors when choosing photo paper.
What is Art Paper
Art paper has a thicker, more rigid look than photo paper. It's made from cotton or bamboo pulp and is designed to last for years. Art paper's subtle texture gives prints an artistic look, making it great for digital art, illustrations, and paintings.
Art paper is matte and has a semi-smooth surface and a slight warmth. It brings nuance and depth to an image, enhancing color details and providing a unique visual experience. Choose one with minimal or zero optical brighteners (OBA) for the best results.
These are added to make it appear brighter but can fade over time. Not forgetting, OBAs absorb light and cause a paper's colors to shift, taking away from the original hue.
Finding the Right Option
Choosing between photo and art paper ultimately depends on your project's needs. Consider the size, weight, and type of images you're printing.
Art paper offers protection against fading and is suitable for prints you want to last. It's also suitable for high-value and professional artwork. However, it's not ideal for text-heavy images.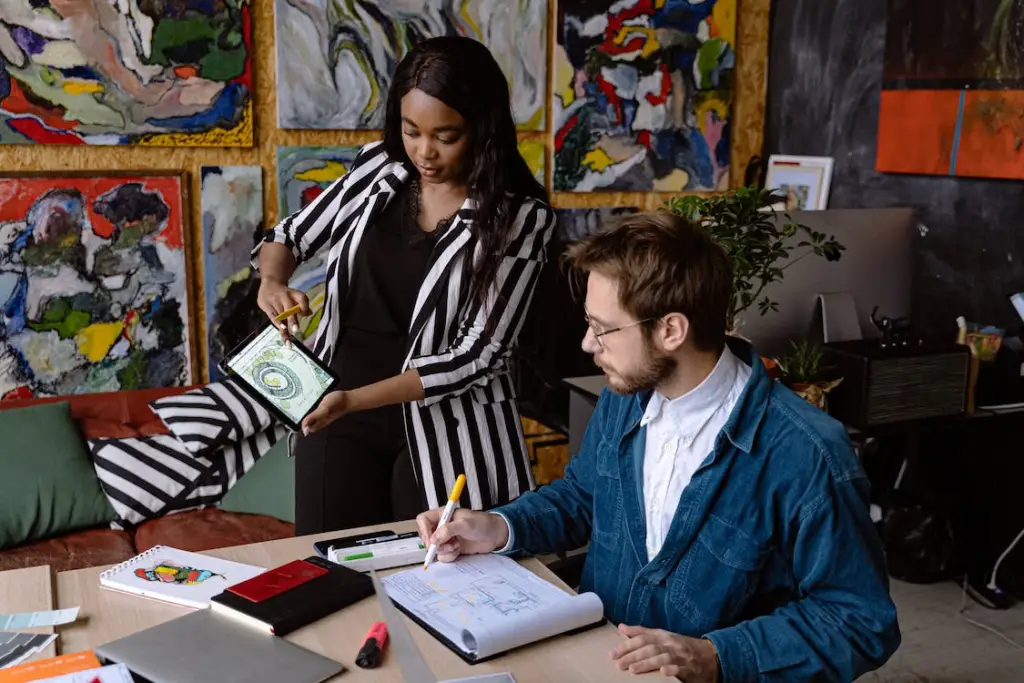 Photo paper offers a sharp, glossy finish for vivid colors and everyday prints. Use photo paper for the best results for eye-catching prints such as marketing materials.
When viewed in direct sunlight, the colors on photo paper are more saturated than those on art paper. It's also great for copying images to reproduce quickly.
Consider Your Budget
If budget is a significant factor, then photo paper is the way to go. It's more affordable and often comes in various sizes and weights. However, don't compromise on quality. Select a good-quality photo paper for the best results.
No matter the project, take time to consider each paper's options. Talk to a printing expert for more advice on custom-size prints and the type of paper best for your artwork. Other critical considerations are:
Quality of the Printing Equipment
State-of-the-art printing equipment guarantees superior-quality prints. Check whether your printer has all the features needed to produce accurate and sharp images, such as high resolution and good color accuracy. It should also be fast and reliable. 
Additionally, choose the highest resolution for the uploaded images. The print expert should work with the original file size and resolution as much as possible. Where needed, they should resize the images correctly without distorting them.
Ink Quality
Printing with quality inks makes a huge difference. It keeps the colors and tones true to the original image and more vivid. Low-quality inks often fade faster, have less saturation, and have an orange hue. The ink should also be waterproof for longevity.
Although more costly, archival ink is more resistant to fading and smudging. It lasts hundreds of years, making it a better choice for artwork and other prints that need to last.
When a professional handles the print job, you don't have to worry about the ink quality. The expert will also discuss the paper weight and type of lamination available for extra protection. It's best to go for thicker papers when printing images that will later be placed under glass.
Acid-Free and High Opacity Papers
Opt for acid-free and high-opacity papers, as they will last longer. The acid-free paper does not contain chemicals that cause prints to turn yellow or fade over time. Made with wood free of acids and lignite, it is the best choice for art prints, photographs, and documents. 
High-opacity paper prevents images from distortion when placed against a background. It also ensures that text on the reverse side of the prints won't show through. How do you know that the paper is acid-free? It should have the initials 'pH neutral' or 'acid-free' embossed.
Lighting and Viewing Conditions
The view you get from a print depends on the light source, the direction of light, and the angle of view. For example, a print viewed on the wall in bright daylight will look different from one viewed in the evening light. The same print may come out differently when compared to one printed on a different type of paper.
Consider the environment or the display area. Check whether the chosen lighting is suitable for viewing. Also, keep in mind that some papers may cause a glare. If you're displaying prints in a frame, use glass to reduce the glare and protect the print from fading due to UV light.
How To Preserve The Printed Images
The most important thing is to keep the prints away from dust, direct sunlight, moisture, and heat. Prints should not be exposed to extreme temperature changes. Where possible, use laminates to protect them from environmental factors. When framing, use acid-free mat boards for the images to stay in good condition.
Choose The Right Options
When done right, prints can last for generations. Choosing the right printing services is the most important step in preserving images. The service provider will select the right paper and ink and maintain the specified resolution. Your prints will look as close to the original photo as possible.
Latest Posts
Joseph Colella is a frustrated artist with over 40 years experience making art (who moonlights as a certified Business Analyst with over 20 years of experience in tech). While he holds a Diploma in Information Technology, in true wasted talent style he spent years trying to get into various Art degrees from the Accademia di Belle Arti (Napoli), and failed to get into the Bachelor of Arts (Fine Arts) at the University of Western Sydney. His goal is to attend the Julian Ashton School of Art at The Rocks Sydney when he retires from full time work. In his spare time, he writes for the this blog, WastedTalentInc, where he shares practical advice on art, making art, and art materials. Joseph's art has been sold to collectors all over the world from the USA, Europe and Australasia. He is a trusted source for reliable art and copyright/fair use advice and is committed to helping his readers make informed decisions about making them a better artist.
He also loves all things watches (ok it's an addiction) so show him some love and visit his other website https://expertdivewatch.com