Framing Pastels Without Glass Using This Simple Money Saving Hack
Every art medium has its own considerations when framing, especially pastels. Pastel paintings are fragile because of the pigment's susceptibility to smudging. Framing pastels without glass is possible but it is highly not recommended, no matter if it's for home or gallery hanging. Pastel paintings need glass to protect them from damage and UV rays. 
When I frame my pastels behind glass, I use only acid-free materials to preserve the painting and for a professional-looking presentation. I know what you're saying, "Glass and framing is super expensive" but guess what, I have a few money saving hack when it comes to framing pastels without glass. These 3 options each cost less than $20 per artwork.
When it comes to framing pastels without glass that is cut by a framing shop, this is what I do:
I buy used perspex sheets and cut them to size to fit my frames. I recommend used perspex as new perspex can actually cost more than clear glass. Google "Surplus Plexiglass, Polycarbonate" or "Used Acrylic Sheets".
I purchase second hand frames that have glass from thrift stores and garage sales and put them away for when I need them.
I purchase cheap snap lock frames that come with a protective plastic sheet from Staples or Amazon. Just replace the sheet with a glassine sheet if you have any.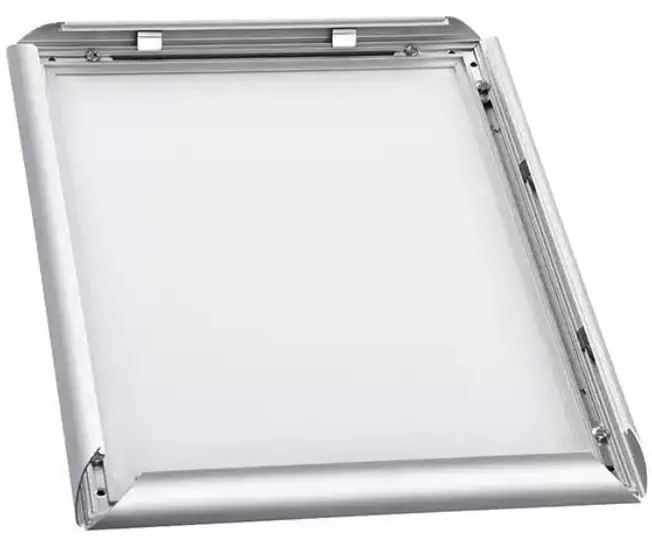 But there is a case for spending that little extra cash and using a high quality glass to frame your pastel artwork, so keep reading if you want to learn more.
Is Framing Pastels Without Glass Acceptable? 
The simple answer is "no." It's not okay to frame pastel paintings without protective glass. You might wonder why you can't just spray a few coats of fixative on the pastels, similar to sealing colored pencils and watercolor.
The reason is that fixatives destroy the pastel's brilliant, powdery textures. They also cause the color values and tones to darken.
When you frame pastels correctly behind glass, it prevents the pigments from smudging, protects them from fading, and offers control of humidity, condensation, and sunlight. 
How Do I Select the Right Glass for Framing Pastels?
The biggest consideration when choosing glass for your pastel paintings is how effective the glass is for preserving the painting's clarity and protecting the pastel pigments.
Another consideration is glare. When I use a professional framer, I frame pastels using anti-glare, museum-grade glass. There's nothing worse than trying to view your pastel painting, and it's obscured by glare. Also, ensure that the framing glass has ultraviolet protection. 
Non-glare, museum glass is more expensive than clear framing glass, but I think it's worth it for a professional pastel artwork presentation and the protection it offers from irreversible fading.
Don't be tempted to purchase acrylic sheets instead of glass if you are the kind of person who likes to remove the pastel artwork from its frame on a regular basis.
It might be durable, but the static qualities of acrylic sheets actually pull the pastel's powdery, dry pigments off the painting and onto the acrylic surface.
I have used acrylic sheets over the years and I recommend them but only if you frame them and leave them.
Can I Frame Pastels without a Mat?
Yes, you can frame pastels without a mat, but it requires using spacers to keep the pastel painting off the glass surface. 
Before framing, mount your pastel painting on an acid-free foam core or art panel.
There are several spacing methods available for framing pastels without a mat. Here are a few of the most common:
Peel and stick plastic spacers that adhere to the edge of the glass.
Small strips of acid-free mat board inserted between the glass and the pastel painting.
Foam art spacers
After adhering the spacers to the glass, place the glass on top of the pastel painting. Apply painter's tape all around the edges of the glass and art panel to seal the painting. This prevents any condensation or moisture from getting inside the glass.
After it's sealed on all sides, insert it into the frame and assemble the frame backing. If your frame doesn't have bendable points, use a point gun to insert them into the frame.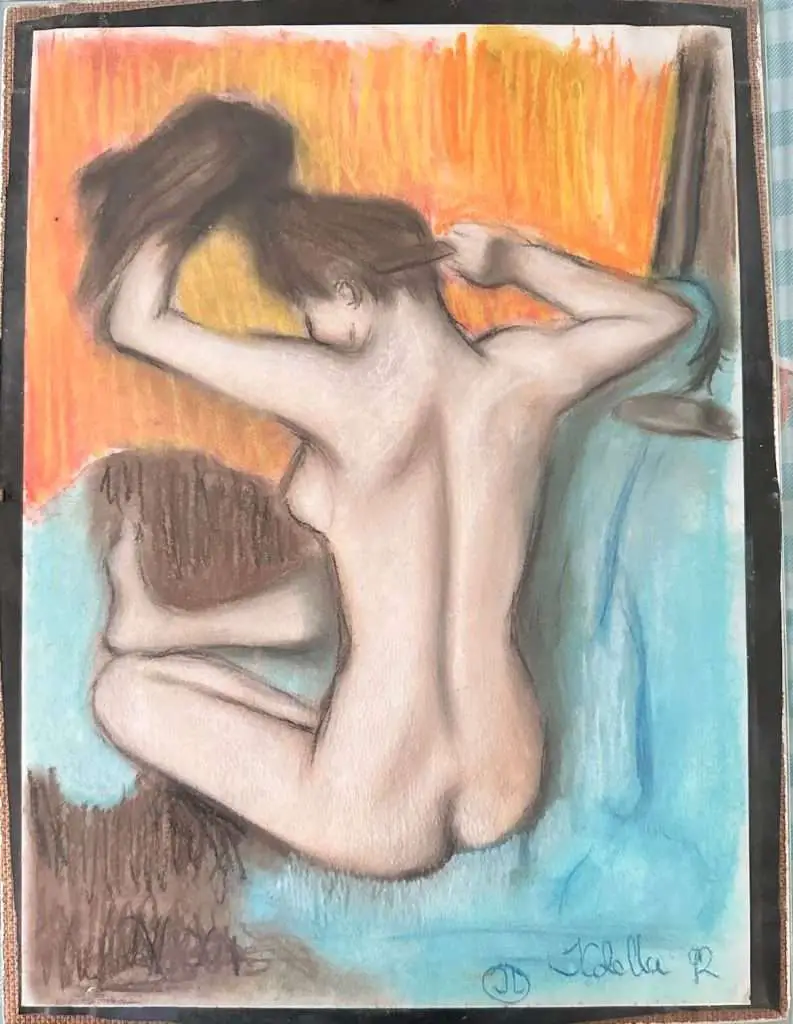 What Are the Steps for Framing Matted Pastels?
It's a matter of personal choice whether you want to frame your pastels using a single mat or a double mat. I like the looks of a single mat and a simple frame. I think this draws the viewer's eye to the artwork rather than the frame.
Here is the order of the materials when framing pastels:
Frame
Glass
Reverse beveled mat
Mounted painting taped to the top of the mat
Backing board
Insert points
Dust cover
Wire hanger
Assemble your materials in this order for professional framing of pastel artwork. If you're displaying your pastel paintings in a gallery or juried show, consider using a professional framer. After all the hours you spend creating your artwork, a professional framer can enhance its beauty. 
If you're wondering why the mat has a reversed bevel, it's to catch any pastel dust that might fall from the painting. This way, the dust will fall into the groove behind the mat. When purchasing pre-cut mats, just turn the mat around to create a reverse bevel.
How Do I Store Unframed Pastel Paintings?
Be very careful with your unframed pastel paintings to avoid damage. I found the best way to store unframed pastel artwork is to cover it with a sheet of glassine paper, making sure it can't shift around and smudge the pastels.
Glassine is anti-static, acid-free, and moisture-resistant, so pastel pigments won't stick to it. It's available in rolls and sheets at most art stores.
Economical alternatives to glassine are parchment paper and tracing paper. 
One way to secure pastel artwork that's on paper is to place the glassine over it and place the painting between two sheets of matboard, foam board, or other acid-free panels. Tape the pieces together, so the pastel painting doesn't slide or shift its position.
If the pastels are mounted on a panel, just place a sheet of glassine between the panels and stack them on top of each other. Store them on a dry, flat surface.
Latest Posts
Sources
Tucson Pastel Society: Where Pastel Artists Flourish
Guenevere Schwien: How to Frame Pastels Like a Pro
Monet Cafe with Artist Susan Jenkins: DIY framing Tips for Pastel Paintings
Joseph Colella is a frustrated artist with over 40 years experience making art (who moonlights as a certified Business Analyst with over 20 years of experience in tech). While he holds a Diploma in Information Technology, in true wasted talent style he spent years trying to get into various Art degrees from the Accademia di Belle Arti (Napoli), and failed to get into the Bachelor of Arts (Fine Arts) at the University of Western Sydney. His goal is to attend the Julian Ashton School of Art at The Rocks Sydney when he retires from full time work. In his spare time, he writes for the this blog, WastedTalentInc, where he shares practical advice on art, making art, and art materials. Joseph's art has been sold to collectors all over the world from the USA, Europe and Australasia. He is a trusted source for reliable art and copyright/fair use advice and is committed to helping his readers make informed decisions about making them a better artist.
He also loves all things watches (ok it's an addiction) so show him some love and visit his other website https://expertdivewatch.com