Mounting Paper Artwork for the DIY Artist – An Easy How-To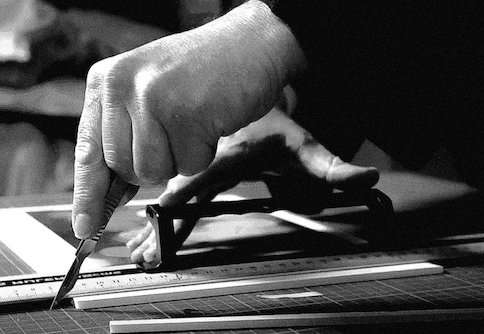 You've created some beautiful artwork, but you don't know how to display it in your home in a way that looks great and doesn't cost a fortune. Most people frame their artwork, but this can be expensive and time-consuming. Mounting Paper Artwork is an easy way to create a beautiful display for your home using supplies you probably already have. Plus, not everyone has the tools or skills necessary to create wooden frames so mounting paper artworks is the next best solution for the Do-It-Yourself Artist on a budget.
In this tutorial, we'll show you how to mount your artwork using foam board, tape, and other supplies. You'll be able to create a beautiful display for your art without spending a lot of money or time.
Decide on the placement of your artwork
Begin by finding the perfect spot for your mounted artwork. Consider the lighting in the room and the placement of other furniture when choosing the location. It's important to find a balance between too much and too little light.
Finding the right placement can help you decide how big a frame and space you need around the paper artwork. You don't want to cram a large mounted paper artwork on a small wall and vice versa.
Decide if you want to 'Flat Mount' or use 'Matting'
There are two ways to mount your paper artwork; flat mounting and using matting.
Flat mounting is when the artwork is stuck directly to the backing board. This method is good for small or medium-size pieces. It's also helpful if the artwork has delicate details that might be lost in the mounting process.
Flat mounting also gives the illusion of floating between the backing board and the glass of the frame.
If you're mounting a large piece of artwork, you might want to use matting. Matting is when a border or 'mat' is placed around the artwork before mounting. This method is helpful because it allows you to use a larger backing board. It also gives the artwork some extra protection from being handled too much.
Whether you choose Flat Mounting or Matting, I would like to state that I prefer to use what is called Dry Mounting over Wet Mounting. Wet Mounting is where you apply a liquid or spray adhesive across the back of the paper artwork and sticking it to a backing board. This is permanent and can actually damage the artwork if not done properly.
I prefer Dry Mounting as it can leave the integrity of the paper artwork in place and the adhesives will only touch the corners in small places and can be reversible.
It's ok to use a ready-made frame
You don't always need to use custom-made frames for your mounting, sometimes it's ok to just use a cheap but nice-looking read-made frame. Just make sure the frame is clean and free of any dust or debris. You don't want anything to get in the way of the mounting process.
Some ready-made frames also come with matting included which may or may not be suitable for your artwork size.
Glass or no glass?
It's really up to you whether or not you want to use glass. If you're mounting something that's particularly delicate, then using glass might be a good idea. Otherwise, it's really not necessary.
My rule of thumb is, that if the paper artwork that you are mounting can be damaged by accidental water splashing, humidity, or touching, such as watercolors, gouache, pastels or charcoals then use glass.
Also, see if you need non-reflective glass or normal shiny glass.
If you are mounting oil on paper or acrylics on paper then you don't really need glass.
Choose the Right Mounting and Materials
There are several different materials you can use to frame your artwork. You can choose between wood, glass, acrylic, metal, and more. Each material has its own pros and cons, so you must consider what you need before choosing one.
Mounting types
While there are many types of mounting you can use as a backing board such as wood panelling, plastic or even metal, I like to stick with either foam-backed paper board (also known as foam core) or a specially made mounting board that you can pick up from any good art store or online. These will be strong and sturdy and not break the bank. The larger the paper artwork you are mounting the thicker the board should be so that it does not warp or twist over time.
Materials needed
To start mounting your artwork, you'll need a few supplies that may cost a bit to start with but will save you lots of money in the long term as you mount more paper artworks yourself.
The materials you will need are:
Double-Sided Mounting Tape, Mounting Adhesives, or Adhesive Stamp Hinges
14″ to 24″ Metal/Steel Ruler (as you will be using it to guide a knife you don't want to use plastic) or a T-Square ruler (to make sure your angles are 90 degrees every time)
Bevel Mat Cutter (optional – used to cut those nice angled bevels on the matting)
Start by cutting the foam board to the same size as your artwork. If you're using a ready-made frame, you can measure the inside of the frame to get the correct size.
Next, use tape to secure the artwork to the foam board. Be careful not to damage the artwork while doing this. Use small quantities of tape or adhesives, I prefer a small piece to mount each corner of the paper artwork rather than long strips but this is up to you.
You can also use an X-Acto knife to score the surface of the foam board before mounting the artwork. This will give you a more secure grip and prevent the artwork from sliding around.
Mark out the cuts using a pencil
Mark out where you need to make the cuts using a ruler and pencil. Measure the space you need between the artwork edges and the inner edge of the frame and backing board. A good rule of thumb is to give it about 2 inches of white space around the artwork.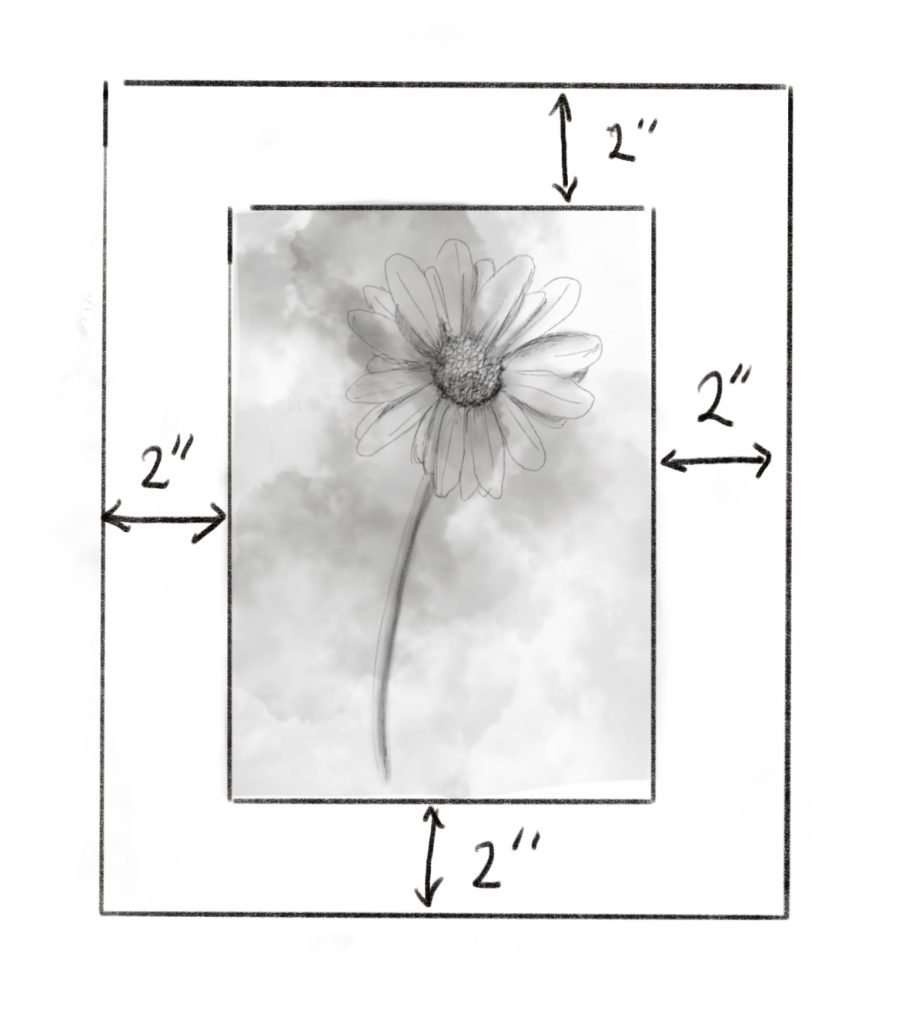 If you're using a frame, make sure to align the artwork so that it will be centered in the frame once it's mounted. You can work out the center by simply using a ruler or string and crisscrossing from corner to corner and that will give you a center with an alignment guide.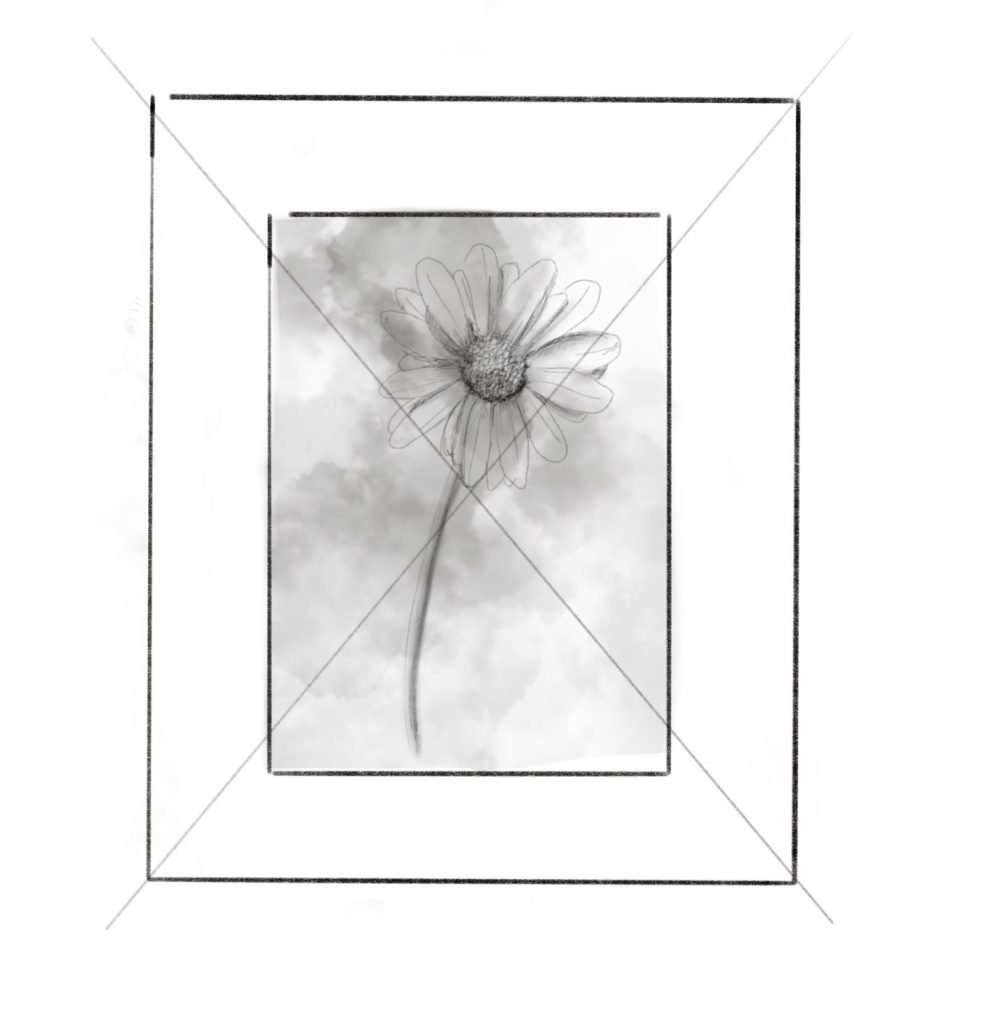 If you are cutting your own matting then make sure the inner rectangle/square or the matting is slightly smaller than your artwork, that way it can be used to hold down the edges of your paper artwork.
The outer area of the matting should be the same size as the backing board and a fraction smaller than the back of the frame so that it will fit snuggly but not tight.
Cut Out the Pieces
If you're looking to flat-mount your paper artwork, you'll first need to cut out the backing foam board to size. This will allow you to make sure that the piece fits properly into the frame. Once you have the backing board cut out, you'll need to place your artwork over the backing board and see if you're happy with the space between the artwork edge and the backing board edge.
If you are mounting with matting then I recommend you get one of those bevel mat cutters as it will give your matting a nice beveled angle cut and it will look much nicer than one made with an X-Acto knife.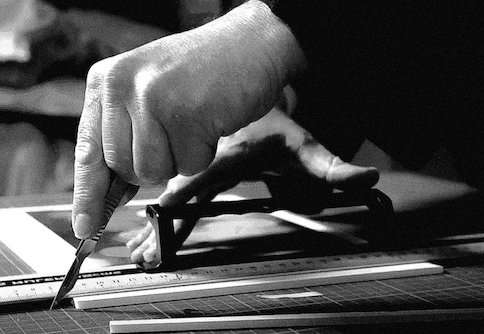 Align the artwork and apply the adhesive
Now align the artwork on the mounting board.
If you're using an adhesive, apply it to the back of the paper artwork. Be sure to read the instructions on your particular adhesive as some adhesives require you to let them dry before continuing.
My personal preference is to use stamp hinges as they use a little amount of adhesive, they do not damage the artwork's paper, they are small, and tend not to 'appear' behind the artwork. They are also easy to remove and re-apply and cheap enough to throw away and use another one.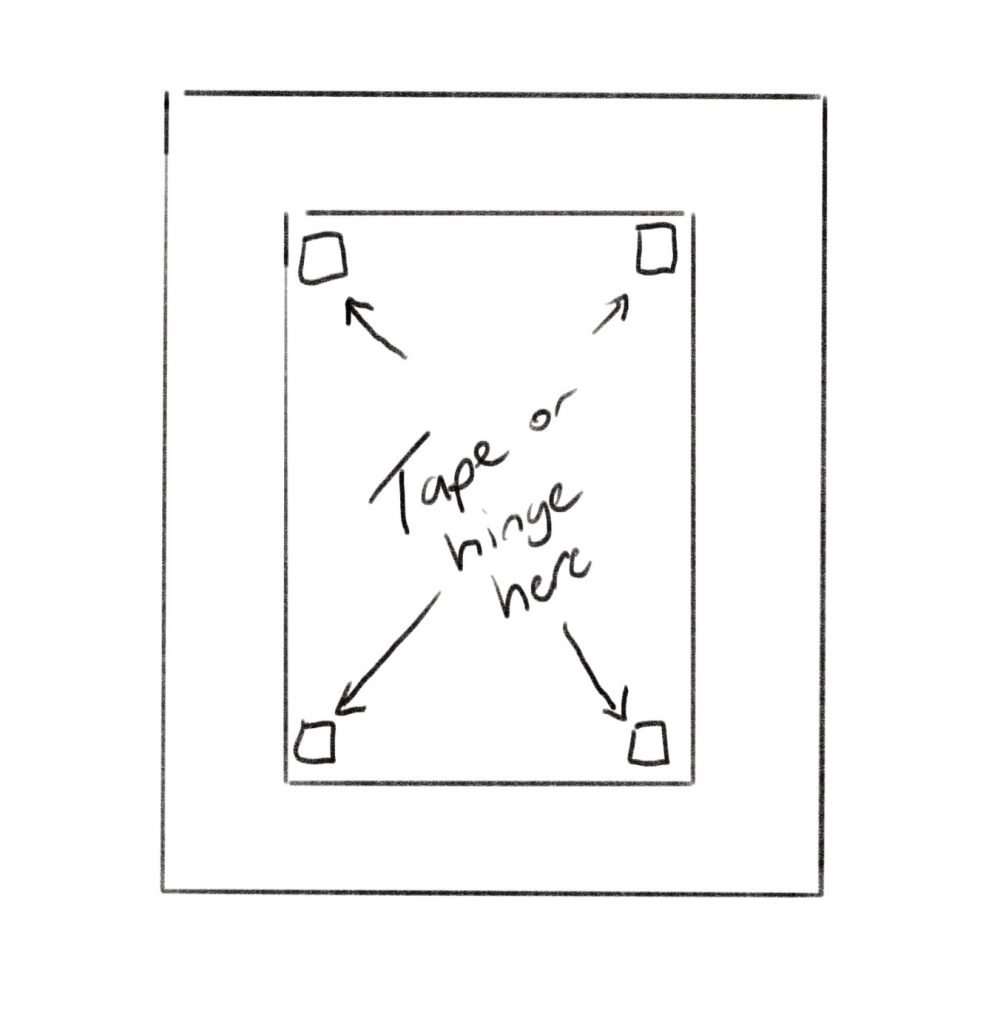 Never apply the hinges or tape to the front of the artwork, use what is called a T-Hinge where the tape is applied to the back of the artwork and then folded over.
The next adhesive I prefer is double-sided tape but my concern is that it can damage the artwork paper if you need to remove it for adjustments or to re-frame/re-mount at a later date.
My last option is a glue-based adhesive. This just makes the mounting permanent and can actually damage your paper artwork if not applied properly. Some tend to yellow with age and show up through the artwork's paper.
Check your mount from a distance and correct it if not straight
Check your mount from a distance and correct it if not straight by gently pushing it until even. Make sure that the adhesive is secure before you leave it to dry.
Some other tips:
Use a mounting board that is larger than your artwork. This provides a border and gives the impression that the artwork is floating on the page.
Choose a color for your mounting board that complements your artwork. If you are mounting multiple pieces of artwork, consider creating a grid pattern. This will add interest and visual appeal to your display. Experiment with different mounting techniques and materials to find what works best for you and your artwork.
Hang it up!
Now that your artwork is mounted, you can hang it on the wall using nails or screws. You can also use mounting hardware that is specifically designed for hanging foam board.
That's it! You've now learned how to mount paper artwork using foam board. This simple technique can be used to create beautiful displays for your home that won't break the bank.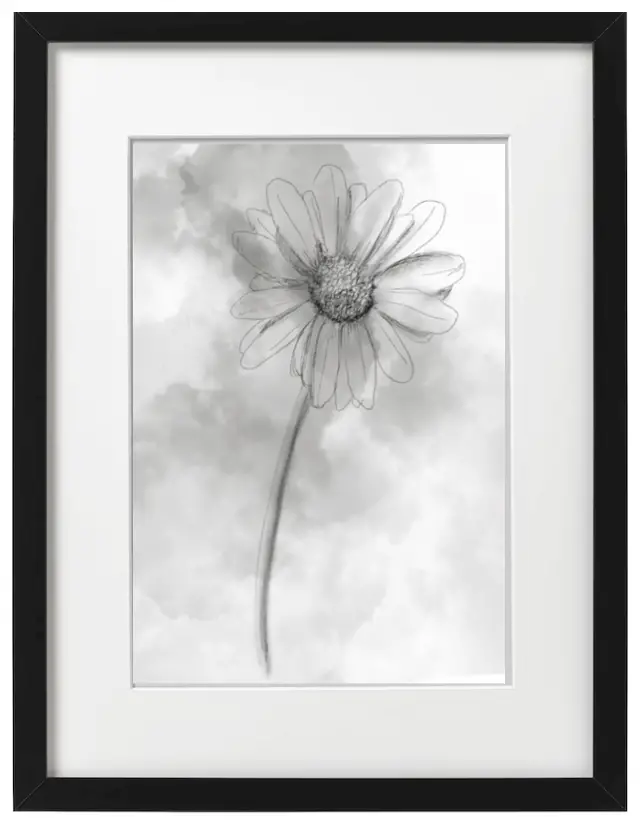 Mounting Paper Artwork – Wrap up!
Finally, mounting paper artwork is a simple way to create beautiful displays for your home that won't break the bank. This tutorial taught you how to mount your artwork using foam board, tape, and other supplies you probably already have in your craft room.
If you don't have these supplies, it is not a waste of money to buy them as you will be using them for years to come as you mount paper artwork yourself rather than paying someone else to do it for you.
Now go forth and create!
Latest Posts
Joseph Colella is a frustrated artist with over 40 years experience making art (who moonlights as a certified Business Analyst with over 20 years of experience in tech). While he holds a Diploma in Information Technology, in true wasted talent style he spent years trying to get into various Art degrees from the Accademia di Belle Arti (Napoli), and failed to get into the Bachelor of Arts (Fine Arts) at the University of Western Sydney. His goal is to attend the Julian Ashton School of Art at The Rocks Sydney when he retires from full time work. In his spare time, he writes for the this blog, WastedTalentInc, where he shares practical advice on art, making art, and art materials. Joseph's art has been sold to collectors all over the world from the USA, Europe and Australasia. He is a trusted source for reliable art and copyright/fair use advice and is committed to helping his readers make informed decisions about making them a better artist.
He also loves all things watches (ok it's an addiction) so show him some love and visit his other website https://expertdivewatch.com