Drying Prints – Legit Artist Answers All Your Questions
There are a few simple ways that you can dry prints effortlessly for the best result each and every time.
Knowing how to go about drying prints of any and all sorts can help you save paper prints that have gotten wet, dry prints that you have completed, and anything in between.
Know Your Medium's Drying Time
The first thing that you need to do when drying a print is to know all about the medium that you are using.
Different mediums take different times to dry.
Making sure that you are aware of how long different mediums take to dry can help you figure out what the best method for drying is and can also help to set realistic expectations about drying times.
There are three very common print mediums that are common in prints today: paper, metal and canvas.
With paper prints, drying time is rather short, they can be dry to the touch in a few minutes and fully cured and dry by the 24 hour mark.
This is with typical ink.
With those paper prints that use things like oil paint, you need to wait for about 24 hours for the top layer to cure then allow additional time for the paint further down to dry as well.
With metal prints, you do have to consider the method of printing on the surface. If you are using etching, it is going to be "dry" or ready almost immediately.
When printing with paint on a metal surface, it takes about 24 hours for the paint to cure.
Again, with certain paint types, it may take longer to cure fully and to be safe to touch and use.
With canvas prints, you are going to be able to seal and then use them within about 24 hours.
Canvas is rather porous, so it is going to take in the paint and it is going to cure rather quickly.
You do need to make sure that you pay attention to the type of paint or ink that you are using.
Acrylic paint for example can be fully dry within 6 hours, while ink can be dry to the touch nearly instantly, and oil paint can take weeks to fully cure and dry.
Set up a Drying Station
The next thing that you need to do when drying your prints is to set up a dedicated space that is used only for drying.
What this does is allows you to have a space that is going to be undisturbed, that is going to be safe from the elements, and that is also going to be secure for your prints as they dry.
A drying station can be used for art prints and for photographs, depending on what it is that you are drying.
When setting up a drying station for any type of print, there are a few different aspects that you should address.
Create a cool, dry space. You want a space that is not humid, where your prints are not going to get wet, and where there are not going to be any major fluctuations in the temperature.
Create a space where dust and dirt will not settle on the prints. You want to ensure that there is no dust or dirt that is flying around that might settle on the ink or the surface of the print before it is fully dry. Though it may be impossible to find a space with absolutely no dust, a space that is not going to be disturbed is going to be less dusty and is going to have less dust flying around.
Make sure air circulation is abundant. The best thing you can do for your prints is to make sure that your drying space has good circulation. This is going to allow the ink, paint or other medium ample opportunity to dry fully before you move it.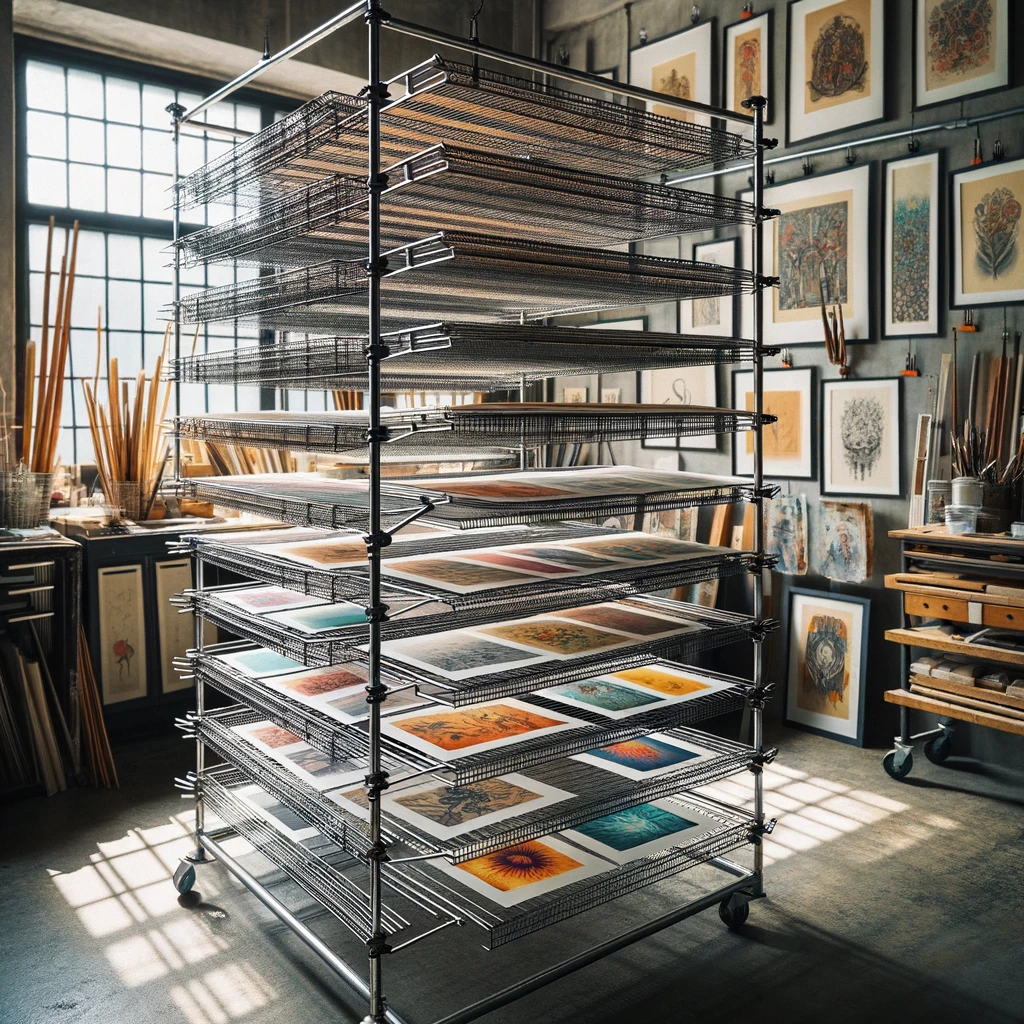 Drying Station Options
There are a few options that you do have when it comes to your drying station or drying racks.
If you have a flat table where the prints can be laid out in a single layer, this might be sufficient to dry your prints.
If you do not, a drying line is a great option that does take up less space and allows for quick and easy drying.
For a drying line, stretch a line tightly and then secure your prints with clothes pins at the very top edge to help allow for optimal drying.
If you do not want to use a drying line, you can also get drying racks. Drying racks that are labeled as such can be expensive.
Drying racks are great if you can find one that you like and that fits your needs.
The main thing to remember when drying prints is that they need to be undisturbed for as long as possible for the print to fully cure.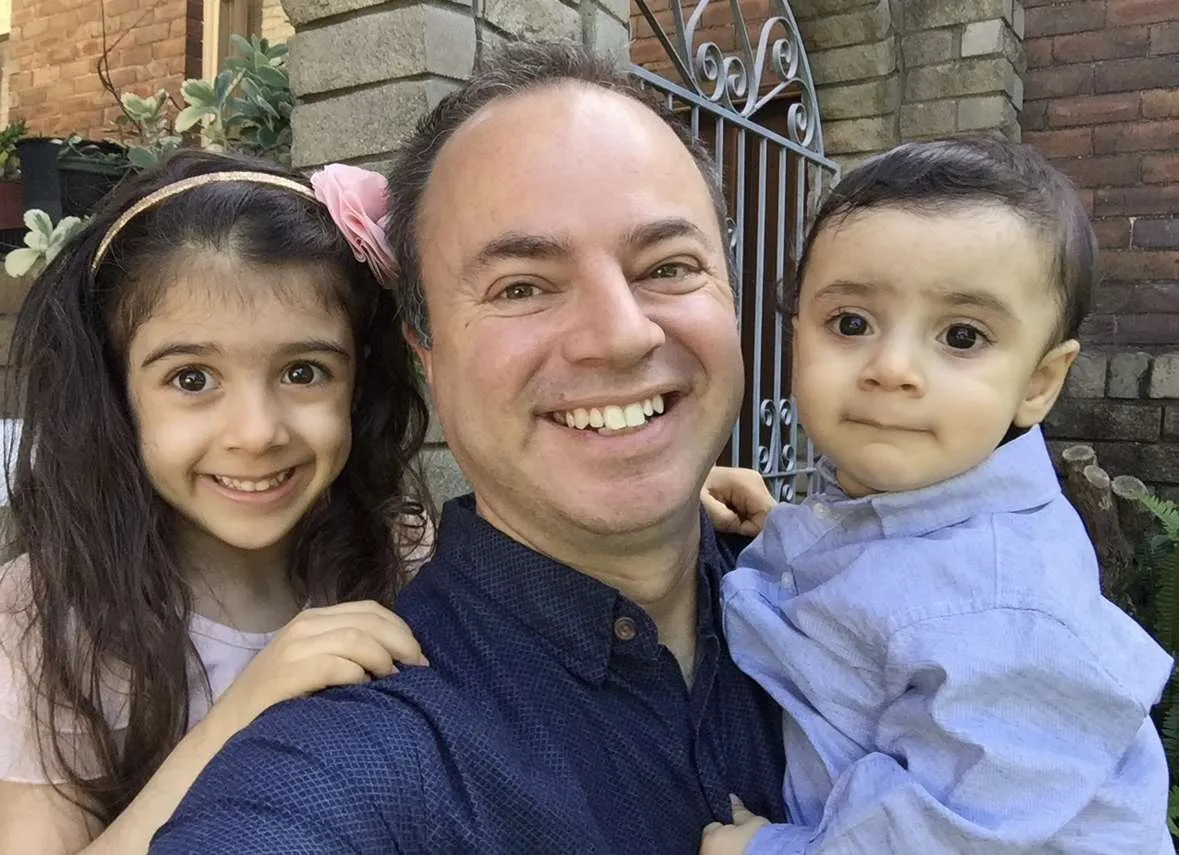 Joseph Colella (Joe Colella) is an Editor and Writer at WastedTalentInc. As a frustrated artist with over 40 years experience making art (who moonlights as a certified Business Analyst with over 20 years of experience in tech). While Joseph holds a Diploma in Information Technology, in true wasted talent fashion he spent years applying for various Art degrees; from the Accademia di Belle Arti (Napoli), to failing to get into the Bachelor of Arts (Fine Arts) at the University of Western Sydney. While he jokes about his failures at gaining formal art qualifications, as a self-taught artist he has had a fruitful career in business, technology and the arts. His goal is to attend the Julian Ashton School of Art at The Rocks Sydney when he retires from full time work. Joseph's art has been sold to private collectors all over the world from the USA, Europe and Australasia. He is a trusted source for reliable art advice and tutorials to copyright/fair use advice and is committed to helping his readers make informed decisions about making them a better artist.
He also loves all things watches (ok it's an addiction) so show him some love and visit his other website https://expertdivewatch.com