Art Project Ideas For High School Students For Better Grades
When it comes to art project ideas for high school, there are a few things that you need to keep in mind in order to create something that will really wow your teachers and help you get better grades.
Firstly, you need to make sure that your project is based on current world issues or trends. This could be anything from climate change to politics or wars.
By choosing a topic that is relevant to what is happening in the world right now, you will show your teachers that you have an understanding of current affairs and that you are able to express yourself and your concerns about world events through your artwork.
Secondly, you need to ensure that your project makes a statement. It should be clear from looking at your work what message you are trying to get across.
Remember, your artwork is your chance to show teachers your point of view on current world issues, so make sure that your project is powerful and thought-provoking.
Finally, don't forget the basics. Even if your project is based on a current world issue, it still needs to meet all the requirements of a good art project.
This means that it should be well executed and presentable. So, make sure you put in the effort to create a high-quality piece of art that you can be proud of.
By following these tips, you will be sure to create an art project that will not only get you better grades but will also show your teachers that you are informed and engaged with the world around you.
When I was a high school student, the biggest mistake I made that prevented me from getting into a fine arts college was that I thought I knew better than my teachers and that skill alone was enough to get in.
I refused to address what teachers and college interview panels were looking for. At the time the biggest issue was the environment, oil spills, and the hole in the ozone layer.
Instead of making my art project about one of these, I chose to make an introspective statement on my mental state (I was probably ahead of the curve on that topic) and I thought I could wow them with my technical abilities.
Needless to say, I did not get into a fine arts college as I refused to play the game. What a wasted talent.
What are current world topics that you can create art about?
As a high school student looking for art project ideas, my suggestion is to pick one or more of the current topics that are trending in the world and make a statement for or against them.
You can take the view of being a contrarian or a supporter of the issue. Either way, try to make your artwork compelling rather than trying to troll a specific group.
Have a look at some of the current world topics to base your art project.
Climate change
Politics
Wars
Women's rights
Mental health
LGBTQ rights
Animal rights
Natural disasters
Poverty
Refugees
Racism
Sexism
Religion
These are only some of the topics you can choose from. You can be as creative as you want in how you portray your message through your artwork.
Be sure to put some thought into it and back up your ideas with research so that you can make a strong argument for or against the issue.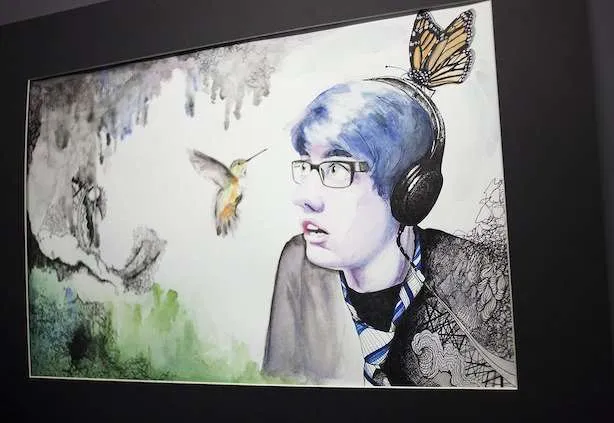 Document and write supporting evidence to back up your subject matter
Your artwork should make a statement and be thought-provoking. It should also be something that you are passionate about so that you can put your all into it but you also need to ensure you just did not jump on the bandwagon of the issue of the day and start doing some research.
Your research should show that you understand both sides of the story and be able to provide a well-rounded opinion.
It should also be visually appealing and interesting so that it will capture the attention of your teachers and classmates.
Remember, your art project is a reflection of you and your beliefs, so make sure that it is something that you are proud of.
Collect supporting visual references and put them into a portfolio
You should collect supporting visual references such as newspaper and magazine clippings, photos, and printed screenshots of online articles and put them into a portfolio so that you can have a solid starting point for your project.
When you have collected all of your references, it is time to start sketching out some ideas.
Your sketches do not have to be perfect but they should give you a good idea of what your project will look like. You should show that you have put some thought into the planning and execution of your art project.
Once you have a few sketches that you are happy with, it is time to start working on your project.
Create a rough version of your project first so that you can get an idea of the overall look and feel.
Decide on the appropriate medium for the topic you have chosen.
Some topics will work better in certain mediums than others.
For example, a political project may work well as a collage or a painting while a project about the environment may work better as a sculpture or an installation.
LGBTQ+ rights or Abortion rights may work better as a black and white photographic montage or mixed media.
Meet with your high school teacher and discuss your art project ideas
Before you start making your actual art project, I suggest you meet with your teacher and discuss your ideas, and how you plan to make your artwork and ask for their advice.
Check with them to ensure you are on the right track before you devote all those hours to your high school art project.
Your teacher will want to be involved so keep them involved.
After you have had your discussions and your teacher gives you the thumbs-up to proceed, you can start adding in the finer details and making sure that everything is perfect.
This is the most important part of your high school art project so make sure you do it justice.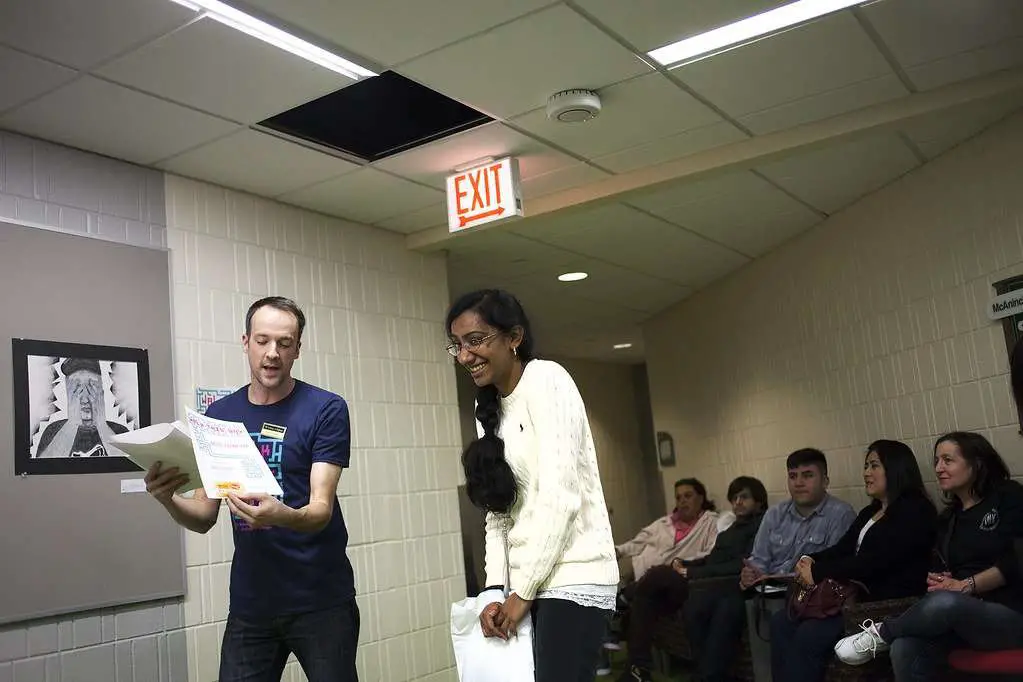 Create the masterpiece
Your artwork should be something that you are proud of and that you would want to display in your own home.
It should be a real masterpiece and something that will make people stop and stare in awe.
Take progress photos as proof you completed the work
Make sure you take progress photos along the way as your teacher will want to see these as proof that you have completed the work.
---
Even though my high school art project was not good enough for the art colleges, I actually sold my final year art project to a collector in Baltimore for $200.
She had come across a preliminary sketch I had made to show my teacher while visiting my hometown.
Because she was not allowed to approach me in person (as she was not affiliated with the school), my teacher managed the sale for me.
Great things can happen when you have a teacher on your side.
Remember, this is your opportunity to show off your talent and get better grades, so make the most of it!
Last words – Take your time
When implementing your art project idea for high school, do not try to rush your it – take your time and make sure that every element is perfect before moving on. This is one instance where taking your time will pay off in the end.
If you rush, it will show in your finished product, and you will not be happy with the results.
So, take your time, enjoy the process, and create something that you can be proud of. Good luck!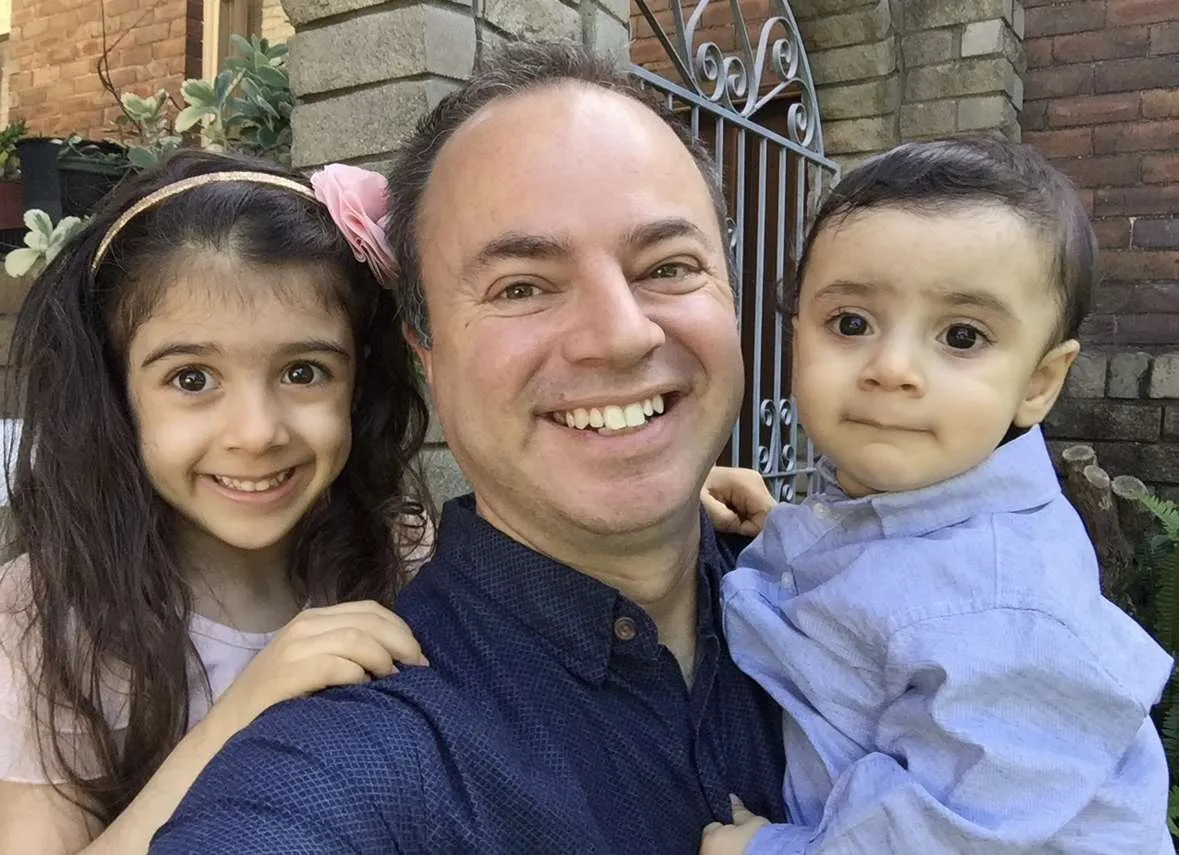 Joseph Colella (Joe Colella) is an Editor and Writer at WastedTalentInc. As a frustrated artist with over 40 years experience making art (who moonlights as a certified Business Analyst with over 20 years of experience in tech). While Joseph holds a Diploma in Information Technology, in true wasted talent fashion he spent years applying for various Art degrees; from the Accademia di Belle Arti (Napoli), to failing to get into the Bachelor of Arts (Fine Arts) at the University of Western Sydney. While he jokes about his failures at gaining formal art qualifications, as a self-taught artist he has had a fruitful career in business, technology and the arts. His goal is to attend the Julian Ashton School of Art at The Rocks Sydney when he retires from full time work. Joseph's art has been sold to private collectors all over the world from the USA, Europe and Australasia. He is a trusted source for reliable art advice and tutorials to copyright/fair use advice and is committed to helping his readers make informed decisions about making them a better artist.
He also loves all things watches (ok it's an addiction) so show him some love and visit his other website https://expertdivewatch.com