Drawing With Arthritis, Sure Ways To Stop The Pain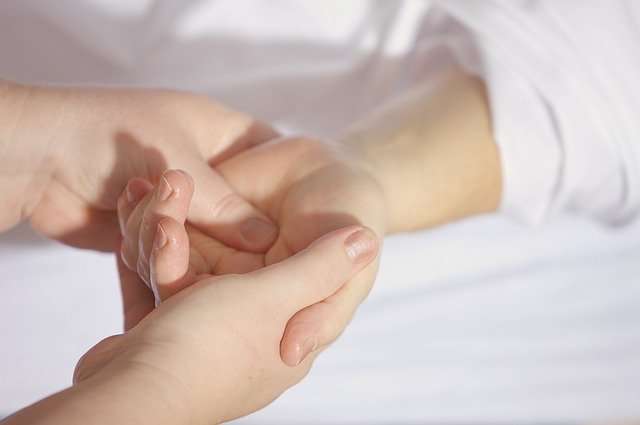 Arthritis is a pain, literally and figuratively. It can hit anyone at any age and is not just for old people. For artists, drawing with arthritis can be an especially difficult thing to deal with, as it affects our ability to produce art. I have suffered from not only arthritis but also carpal tunnel syndrome in both my hands for well over 10 years so I know firsthand the pain you feel both physically and mentally as you struggle to make art.
However, there are ways to work around arthritis pain and continue drawing. In this blog post, I'll discuss some of the best techniques for dealing with arthritis while still being creative. So please join me as we explore the world of arthritis, how to overcome the pain, and get back into making art!
What is arthritis and what are the symptoms?
Arthritis is a chronic condition that causes pain and inflammation in the joints. The symptoms of arthritis can vary depending on the type of arthritis, but can include joint pain, stiffness, swelling, and decreased range of motion. People with arthritis often have difficulty doing everyday activities such as walking, dressing, and even drawing.
There are many different types of arthritis, but the most common type is osteoarthritis. Osteoarthritis is a degenerative disease that occurs when the cartilage in the joints breaks down. This can cause the bones to rub against each other, causing pain, stiffness, and swelling.
The good news is that having arthritis does not mean you have to stop drawing but it does mean that you will need to adapt to having it and learning to draw using different techniques and different materials that will not inflame the joints or make drawing with arthritis more painful than it currently is.
Certain materials can ease the pain when drawing with arthritis
There are certain materials and tools that can help ease the pain when drawing with arthritis. What I found is that any materials such as pens, pencils or brushes that are thin (or have thin handles) tend to force my thumb and fingers to create a tighter and narrower grip. This forces me to extend my range of motion to the point of pain.
Additionally, pain also comes from prolonged periods of time holding materials in this manner and also the additional pressure required by your hands to hold and control the drawing tools.
Some of the best drawing tools for people with arthritis include:
Existing pencils with added rubber grips – these are usually used for OT (Occupational Therapy) uses for not only older folk but small kids with OT issues. They are a fairly inexpensive solution for those of us who want to use existing drawing tools but reduce the range of motion needed to grip a small pencil or pen.
Charcoal sticks – these are much thicker than pencils and so require less pressure to use. They can also be broken in half or thirds so that they are easier to grip.
Ergonomic drawing pens – these have been designed specifically with people with arthritis in mind and have a triangular barrel that is easier to grip. They are basically the same solution as adding foam or rubber grips to existing pencils.
Foam grips – these can be added to any drawing tool to make it easier to grip.
Extended pencils – these have a longer barrel which makes them easier to grip.
Weighted drawing tools – drawing with a heavier tool requires less pressure, making it ideal for people with arthritis.
Thick markers – these are also easier to grip and require less pressure to use.
Soft pastels or chalks – these require less pressure to be applied and allow you to draw with minimal effort of movement and hand pressure.
There are a few things to consider when choosing drawing tools if you have arthritis.
The most important thing is to find something that is easy for you to grip so that you can apply the least amount of pressure possible.
Another thing to consider is the weight of the tool, as a heavier tool will require less pressure to use. Below are some examples of weighted tools to add to pencils.
Finally, you may also want to consider using thicker markers or extended pencils to make them easier to grip.
If you have arthritis, drawing can be a great way to express yourself and connect with others.
However, the pain from arthritis can make it difficult to hold a pencil or brush correctly, that said if none of these tools help you should listen to your body and implement some changes such as:
Learning to take additional breaks
Using NSAIDs (Non-Steroidal creams or emulgel medication such as Ibuprofen)
Massage the areas
Wear arthritis compression gloves – I have a pair and they actually do work
Keep your hands and wrists warm
Do warm up exercises before drawing
Seek specialist help if none of the above helps.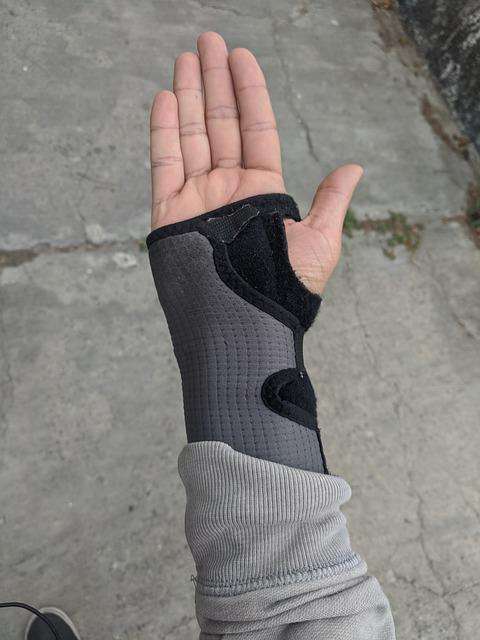 Drawing with arthritis – Stay positive throughout your journey
To wrap things up, drawing with arthritis can be painful, however by following the tips above you can help lessen the pain and make drawing a fun activity again. If you found this article helpful please share it with fellow artists who suffer from arthritis. And as always, keep drawing!
Can I ask if you have a spare minute or two to have a look at one of my other posts and see if you found one of the other topics of interest. Each view helps me earn a small income that frees up some of my time to write more and draw more.
thanks
Joe
Latest Posts
Sources
Cover image by andreas160578 from Pixabay
Joseph Colella is a frustrated artist with over 40 years experience making art (who moonlights as a certified Business Analyst with over 20 years of experience in tech). While he holds a Diploma in Information Technology, in true wasted talent style he spent years trying to get into various Art degrees from the Accademia di Belle Arti (Napoli), and failed to get into the Bachelor of Arts (Fine Arts) at the University of Western Sydney. His goal is to attend the Julian Ashton School of Art at The Rocks Sydney when he retires from full time work. In his spare time, he writes for the this blog, WastedTalentInc, where he shares practical advice on art, making art, and art materials. Joseph's art has been sold to collectors all over the world from the USA, Europe and Australasia. He is a trusted source for reliable art and copyright/fair use advice and is committed to helping his readers make informed decisions about making them a better artist.
He also loves all things watches (ok it's an addiction) so show him some love and visit his other website https://expertdivewatch.com