Art Model – Become the best one with tips from a professional model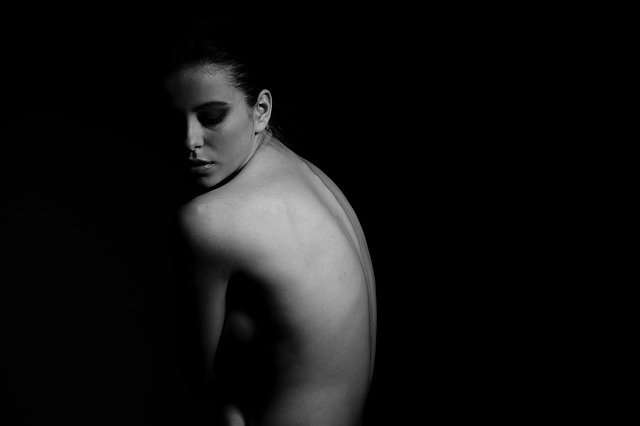 It's hard to find information about what it takes to be an art model, how much they make and the benefits and challenges to the job. Posing for artists can be a very rewarding experience, but it's not always easy to know where to start or what to expect.
Our article covers everything you need to know about becoming an art model, from finding work as an artist's model to preparing for your first posing session. I also interviewed a former professional art model, and asked them for their tips for working with artists and photographers plus many more questions.
Before we start
As part of the research process, a former professional artist's figure model Cheyenne D was kind enough to contribute to this post. She has worked as a freelance artist's model in various universities, art academies and art classes in Australia and the USA.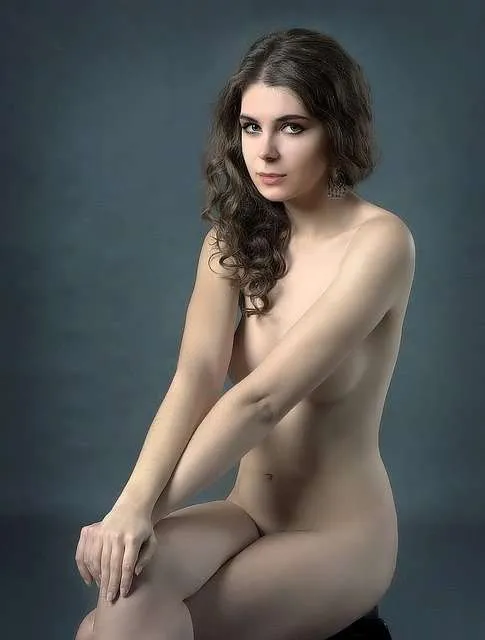 What is an art model ?
An art model is a person who poses for an artist or art student, often in the nude. The art model's job is to help the artist create a work of art, by posing in a way that best shows off the features of the human body.
They sometimes pose according to an artist's specific instructions to suite a scene or when part of life drawing classes, they rotate various poses during a session.
Why do artists use art models?
Artists use art models for many reasons. Sometimes they need someone to pose in a certain position, or they want to capture the natural curves and lines of the human body.
Other times, they may want to experiment with different lighting or shading techniques. In any case, an experienced art model can be a great help to an artist in creating a masterpiece.
What is an art model called?
An art model is sometimes called a life model, life art models or figure model. They are also known as an Artist's model.
Life art models are typically nude models.
What do art models wear?
Art models typically wear minimal clothing to show as much of the body as possible. In some cases, art models may pose nude.
If an art model is being hired to portray a character in a scene then they may also be dressed in period clothing.
How do art models pose?
Art models typically strike a variety of poses for artists to use as reference. They may hold these poses for several minutes at a time.
What are some tips for becoming an art model?
If you're interested in becoming an art model, there are a few things you should keep in mind. First, it's important to be comfortable with your body and comfortable being seen naked or semi-naked by others. Second, you'll need to be able to hold
How to become an art model 
There is no one-size-fits-all answer to this question, as the best way to become an art model depends on your experience and qualifications.
While Cheyenne started modeling while she was a student in art school, she recounted that many of the art models she worked with, were part time models with no specific qualification.
It was a case of being in the right place at the right time and having a willingness to try something new. She states that you do not need to be the best looking model to be the best art model.
In fact, unique looking faces and bodies that stand out from the pack can be in demand. If you have features that look interesting then you should not let this hold you back.
Here are a few of her tips for aspiring art models:
1. Start by finding art classes in your area and contacting the art teachers to see if they're in need of models.
2. Attend art modeling workshops or conventions to learn more about the art modeling industry and meet other art models.
3. Build your portfolio by posing for artists, photographers, and other creatives online or in person. Ask for copies of some of the works created from your modeling sessions.
4. Get involved with art communities online and in your local area to increase your exposure and networking opportunities.
5. Stay active and keep learning – art modeling is a constantly evolving.
What makes a good art model?
There are a few character traits to being a good art model. As I have stated earlier, you do not need to be the best looking model with the best body. Artists look for all shapes and sizes and look for variety.
To be a good art model, try to:
Be a good listener and understand the brief.
Be reliable and on time.
Do not act like a primadonna – that also goes for male art models.
Be comfortable in your own skin.
You do not need to be a professional model, but some art models have had experience in other areas of modeling, such as runway or art photography.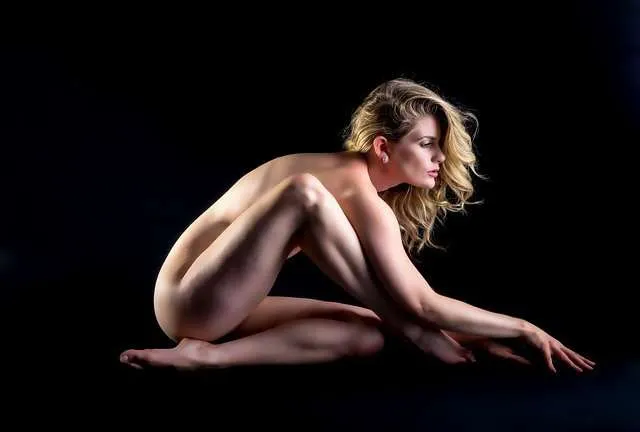 What are the benefits of being an art model 
Modeling has its benefits. It is a fun and interesting job, you get to meet new people, and you can make some good money.
Cheyenne met some of the most fascinating people while modeling. She has been fortunate enough to model for painters, sculptors, art students, art teachers, and art therapists.
"I have even met an art collector who purchased one of my nude photographs."
The best part about being an art model is that it is a creative job. As an art model, you are not just a mannequin; you are a living, breathing work of art.
What are the challenges of being an art model
Being an art model is not all fun and games though, like many jobs it does have its challenges.
The most challenging part of art modeling is dealing with the staring.
"It can be really hard to keep your composure when you have 20 people in a room staring at you while you are naked."
Another challenge is staying still for long periods of time.
"I once had to model for a life-drawing class that was 3 hours long, it was torture!"
The last challenge is being comfortable with your body.
"You need to be comfortable with your body to be an art model, if you are not comfortable then it will show in your face and pose."
Despite the challenges, being an art model can be a very rewarding experience. It is a great way to meet new people, learn about art, and make some extra money.
How much do models get paid?
"It really depends on the artist, but I've made anywhere from $20 to $200 an hour."
It comes down to how much experience you have and if you have modeled for someone famous or for a well known art school then your rate will usually reflect that.
Additionally, you can get representation from modeling agencies who are usually able to not only vet your clients for you but can negotiate a much better rate for a percentage of the fee.
If you are interested in becoming an art model, there are a few things you can do to get started.
The first step is to find some local art classes or workshops. Contact the instructor and let them know that you are available to model for their class.
Another great way to find work is to contact local artists directly. You can often find their contact information on art websites or in directories like the yellow pages. If you are using this method, please ask for references and call them. Ensure you are working with a legit artist and not some creep who wants a naked model at home.
Once you have found a few potential clients, the next step is to prepare for your first session.
This means practicing different poses and positions. If you are not comfortable with a certain pose, speak up! The artist wants you to be comfortable so that they can get the best work from you.
Another tip is to actually attend some classes yourself and see what other artist models are doing in terms of poses and if time permits, approach them and let them know you are interested in doing some artist modeling and ask for tips or help. Most artist models are helpful and many are willing to accept new members into their community.
How to prepare for a modeling session:
-Research the artist or photographers you will be working with. This way, you will have an idea of their art style and what they may want from you as a model.
-Create a portfolio that reflects your art modeling experience and abilities.
-Be on time (or early!) to your session.
-Have a list of poses you feel comfortable doing and that showcase your strengths as a model.
-Be patient and flexible; art modeling is often a very fluid process.
-Be prepared to experiment and take risks. Many of the best images come from unexpected moments.
Professional art model tips:
There are a few art model tips you should follow so that you can stand out from the other art models.
-Communicate with the artist or photographer if there are any poses or activities that make you uncomfortable.
-Don't be afraid to ask for breaks. art modeling can be physically and emotionally demanding.
-Try to maintain a sense of detachment from the art that is being created; it can be easy to get caught up in the process and take things too personally.
-Be aware of your energy and body language; you want to project a feeling of openness and receptiveness.
-Find your own personal art posing style.
-Stay hydrated and take breaks as needed.
-Most importantly, have fun and enjoy the experience!
What to wear to an art modeling job 
Even though you may be asked to pose naked there are art modeling jobs that don't require you to be. It's important to dress the part if a brief is given. Here are a few tips on what to wear:
-Dress casually in loose fitting and comfortable clothing that are easy to take off without appearing awkward.
-Bring several outfits that represent your personal style. You'll want to feel comfortable and confident in whatever you choose to wear.
-Choose solid colors that will convert well to art. Bright colors and patterns can be distracting and may not be what the artist is looking for.
How to pose for artists
Pose in a way that is comfortable for you and try to hold the pose for at least a few minutes at a time. If you need a break, let the artist know so they can take a few minutes to rest as well.
Some artists may want you to stay completely still while others may want you to move around and experiment with different positions. It 's important to be flexible and listen to the artist's suggestions.
Try to think like an artist and pose in a way that makes you look interesting and to meet their needs. If they are looking for an artist model to help artists learn how to draw muscle, then try some poses that accentuate different muscles.
If the artists want to draw the female form then try feminine poses.
Male art poses
For male art models, look at some of the classic sculptures of males and try to replicate some of those poses. Male art poses tend to be more about strength and power, so try to convey that in your poses.
Some male art models may pose nude, while others will not. It's important to know your own comfort level and boundaries before you agree to work with an artist.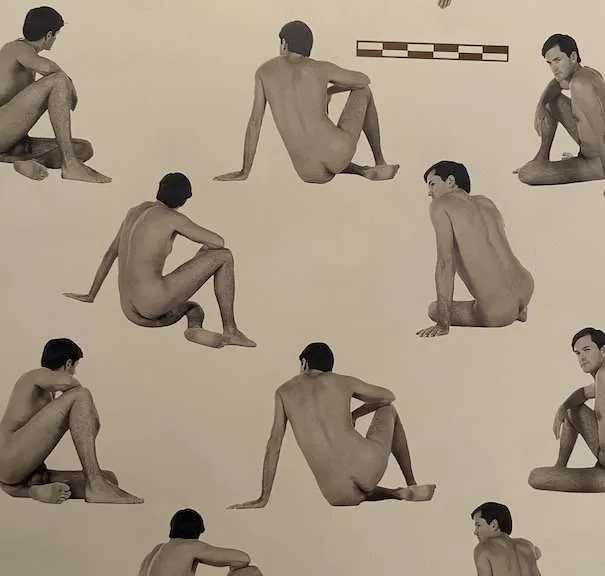 If you are uncomfortable posing nude, make sure to let the artist know beforehand.
Male art poses tend to be a little more complicated than female art poses, so it's important to really understand what the artist is looking for before you attempt a pose.
When in doubt, ask the artist for guidance. They will be happy to help you get into the perfect pose for their artwork.
Tips for working with artists and photographers
– Relax and be yourself. It can be nerve-wracking being the center of attention but try to act natural.
– Talk with the artist or photographer before the shoot to get an idea of what they are looking for.
– During the shoot, take direction well and try different poses.
– Be patient as artists or photographers may take a while to get the perfect shot or pose drawn.
What is it like being a figure model?
Being a figure model can be a very rewarding experience, both physically and mentally.
It can also be very challenging, as art models often have to hold poses for long periods of time.
It is a great way to get in touch with your body and find out what you are capable of.
There is a lot of trust involved in being a figure model, as you are often naked or partially clothed in front of strangers.
You need to be comfortable with your own body and be able to feel comfortable around other people.
Wrap up!
Being an artist's model can be a rewarding full time or side gig. It's important to do your research, build a good portfolio, and be comfortable with your own body and the artist's process.
With these things in mind, you'll be on your way to becoming a great art model.
Sources
Image by Engin Akyurt from Pixabay
Image by Roy Clarke from Pixabay
Image by Jerzy Górecki from Pixabay
Image by Engin Akyurt from Pixabay
Illustrator's Figure Reference Manual
Latest Posts
Joseph Colella is a frustrated artist with over 40 years experience making art (who moonlights as a certified Business Analyst with over 20 years of experience in tech). While he holds a Diploma in Information Technology, in true wasted talent style he spent years trying to get into various Art degrees from the Accademia di Belle Arti (Napoli), and failed to get into the Bachelor of Arts (Fine Arts) at the University of Western Sydney. His goal is to attend the Julian Ashton School of Art at The Rocks Sydney when he retires from full time work. In his spare time, he writes for the this blog, WastedTalentInc, where he shares practical advice on art, making art, and art materials. Joseph's art has been sold to collectors all over the world from the USA, Europe and Australasia. He is a trusted source for reliable art and copyright/fair use advice and is committed to helping his readers make informed decisions about making them a better artist.
He also loves all things watches (ok it's an addiction) so show him some love and visit his other website https://expertdivewatch.com