Acrylic Paint Not Sticking to Canvas: Quick Solutions and Prevention Tips
When working with acrylic paints, some artists (ok it was me and now maybe you) may occasionally encounter issues such as with the acrylic paint not sticking to canvas. This can be a really frustrating experience, especially when you have put in all this effort into a painting and you then start to see if peel off in front of your eyes. Understanding why acrylic paint sometimes doesn't adhere to the canvas can help you take preventive measures before those problem happens again.
In this post I will explain:
The main causes of why acrylic paint is not sticking to the canvas
How to fix or minimize the risk of it happening by:

Prepping your canvas properly
Selecting the right paints
Using the right technique

And learning how to fix the problem today
There are several factors that can cause acrylic paint to not stick to the canvas. These include using low-quality paints with poor adhering capacity, painting on a surface that hasn't been primed well, or not allowing for adequate drying time between layers. By addressing these issues, artists can ensure that their acrylic paintings maintain their vibrant colors and smooth finishes.
Causes of Acrylic Paint Not Sticking To Canvas
Low Quality Paints and Binders
One of the main causes of acrylic paint not sticking to a canvas is the use of low-quality paints with poor adhering capacities. These paints may not stick properly as the binder is not well made which leaves you with just the pigment holding onto your canvas for dear life!
Gesso or Primer Not Applied Properly
Another reason why acrylic paint may not stick to the canvas is due to the improper application of gesso. Gesso acts as a primer that creates an even surface for the acrylic paint to adhere to. If it's not applied correctly the paint might not stick.
To avoid this issue, it is recommended to use high-quality gesso applied evenly on the canvas.
Mixing in Too Much Water
In addition, the use of too much water when mixing acrylic paint could compromise the coverage and color of the paint, leading to poor adhesion to the canvas once it dries.
It is important to maintain the right balance of water when mixing the paint to ensure its adhesion.
Coats of Acrylic Paint Not Drying Evenly
Lastly, the drying time of acrylic paint may also play a role in its adhesion. Some acrylic paints dry too quickly, while others may not have adequate fast-drying capabilities, leading to potential adherence problems on the canvas.
This is a similar problem to oil paints where the lower coat is still wet while the top coat has already dried. This can cause peeling.
---
In my final year high school artwork, my major artwork started to crack and peel within a month of it being completed as I was in a rush. I had applied coat after coat to cover up some mistakes and I then mixed in too much water into the acrylic paint.
Lucky for me I had painted what looked like gray female statues so it added to the effect. I just had to make sure I varnished the acrylic paint (which I hardly do) to make sure that the rest of the acrylic paint did not peel off.
Prepping Your Canvas
Proper preparation of your canvas can significantly affect the way acrylic paint adheres to it. The first step to ensure a smooth painting experience is to prime your canvas with a layer of gesso.
This will help the paint stick better to the canvas and prevent peeling or lifting of paint layers.
Even if your canvas comes pre-primed, it's advised to give it an extra coat of gesso, especially if there's any dust or grease on the canvas surface.
Allow the gesso to dry completely before you start painting. The drying time may vary depending on the thickness of the gesso layer, as well as the humidity and temperature of the room. Rushing into painting before the gesso is fully dry can cause the acrylic paint to not stick properly.
When prepping the canvas, be mindful of the material it's made of. Cotton canvas is generally better for acrylic painting, as it allows for a more even application of paint.
Additionally, ensure your canvas and work area is free from dust, debris, and grease, as these factors can interfere with the proper adhesion of acrylic paint to the canvas surface.
Selecting the Right Acrylic Paint
Choosing the appropriate acrylic paint is essential to ensure it sticks well to the canvas. Some key factors to consider while selecting acrylic paint include its quality, consistency, and compatibility with the canvas material.
Use High Quality Acrylic Paints
High-quality acrylic paints are formulated to adhere better and are more durable. They also provide rich and vibrant colors that resist fading over time.
One way to ensure you are getting high-quality paint is by choosing products from reputable brands of acrylic paints such as Golden, Liquitex, or Winsor & Newton.
Golden Acrylic Paint
Liquitex Acrylic Paint
Winsor & Newton Acrylic Paint
Be Consistent With Your Paint
Consistency plays a crucial role in how well paint adheres to the canvas. A paint that is too thick may not spread evenly, while a paint that is too thin may not provide adequate coverage.
Use a High Quality Glazing Liquid
Mixing your acrylic paint with a glazing liquid can help enhance its adherence to the canvas and prevent lifting.
Use a Good Quality Canvas and Prime It Properly
Consider the compatibility of your acrylic paint with the canvas material. Cotton canvas is known to work well with acrylic paint, ensuring better adhesion and a pleasing final result.
Again, be sure to properly prime your canvas with a layer of gesso, as it provides a suitable surface for the acrylic paint to adhere to and prevents it from soaking through the canvas fibers.
Application Techniques to Improve Acrylic Paint Sticking
When working with acrylic paint, you need to ensure proper application techniques are used so that the paint sticks to the canvas. Here are some tips to help you achieve better adhesion with your acrylic paints:
Ensure the canvas is clean and prepared
Acrylic paint adheres best to a clean and well-prepared canvas. Be sure to remove any dust or debris from the canvas and apply an appropriate primer, such as gesso, to create a smooth painting surface. A good quality primer also prevents the absorption of paint into the canvas, ensuring longevity and vibrancy of colors.
Allow layers to dry properly
It is crucial to let each layer of acrylic paint dry sufficiently before applying the next one. If you keep building layers on top of wet paint, it might cause the paint to not stick or come off easily.
Allow the paint to dry for at least 10 to 20 minutes before applying additional layers.
Use appropriate mediums
To enhance adhesion, use mediums such as glazing liquid or acrylic medium, which can help bind the paint to the canvas. Avoid using too much water or medium as it can make the paint too thin and compromise its coverage.
Apply thin, even layers
Instead of applying thick layers of paint, opt for thin, even layers, allowing them to dry before adding more. This approach helps maintain the integrity and adhesion of the paint, reducing the chances of it lifting off or cracking over time.
Choose the right canvas material
Using a suitable canvas material can also improve paint adhesion. Most experienced artists will recommend using cotton canvas. This provides an excellent surface for acrylic painting and enhances the overall painting experience.
Fixing and Troubleshooting
There are several reasons why acrylic paint might not stick to a canvas. One common issue is layering wet paint on top of wet paint.
Although the top layer may feel dry, it might still be wet underneath, causing the paint to come off when new layers are added. Allow the paint to dry for at least 10 to 20 minutes before applying additional layers.
Another reason could be diluting acrylic paint too much with water, which weakens the binder in the paint. This causes it to not adhere properly to the canvas and can lift off easily.
Here are some steps to help fix and troubleshoot this issue:
Ensure the surface is clean
Before starting, make sure the canvas is free of dust and debris.
Use quality gesso
Gesso is used to create an even surface for the paint to adhere to. If the paint isn't sticking well, consider applying more and evenly.
Avoid over-diluting paint
Do not add too much water to the acrylic paint, as it can weaken the binder and reduce its adherence to the canvas.
Layering technique
Be patient and let each layer of paint dry completely before adding another layer on top.
Fill In Process
In case your painting experiences cracking, you can try an easy fill-in process. First, prepare the surface by cleaning it and ensuring proper lighting. Follow step-by-step instructions for filling in cracks as mentioned in Acrylic Painting School.
Acrylic Paint Not Sticking to Canvas – Wrap up!
So let's recap: acrylic paint may not stick to a canvas due to a variety of factors, such as the quality of the paint, improper application, or an insufficiently prepared surface. By giving attention to these concerns, artists can greatly improve the adhesion of their acrylic paints to the canvas.
Utilizing higher quality paints with better adhering capacity can ensure proper adhesion and prevent issues like dried or shattered paint drops on the canvas.
Allowing sufficient drying time between layers helps prevent paint from lifting or peeling due to wet layers underneath.
Preparing the canvas with a quality gesso can also greatly improve paint adhesion by promoting an even and receptive painting surface.
Gesso will not only ensure proper paint adhesion but can also help prevent paint from beading up on the canvas surface.
By addressing these points and choosing the right materials, you have a better chance than most in ensuring your acrylic painting will not crack or peel before their time.
Latest Posts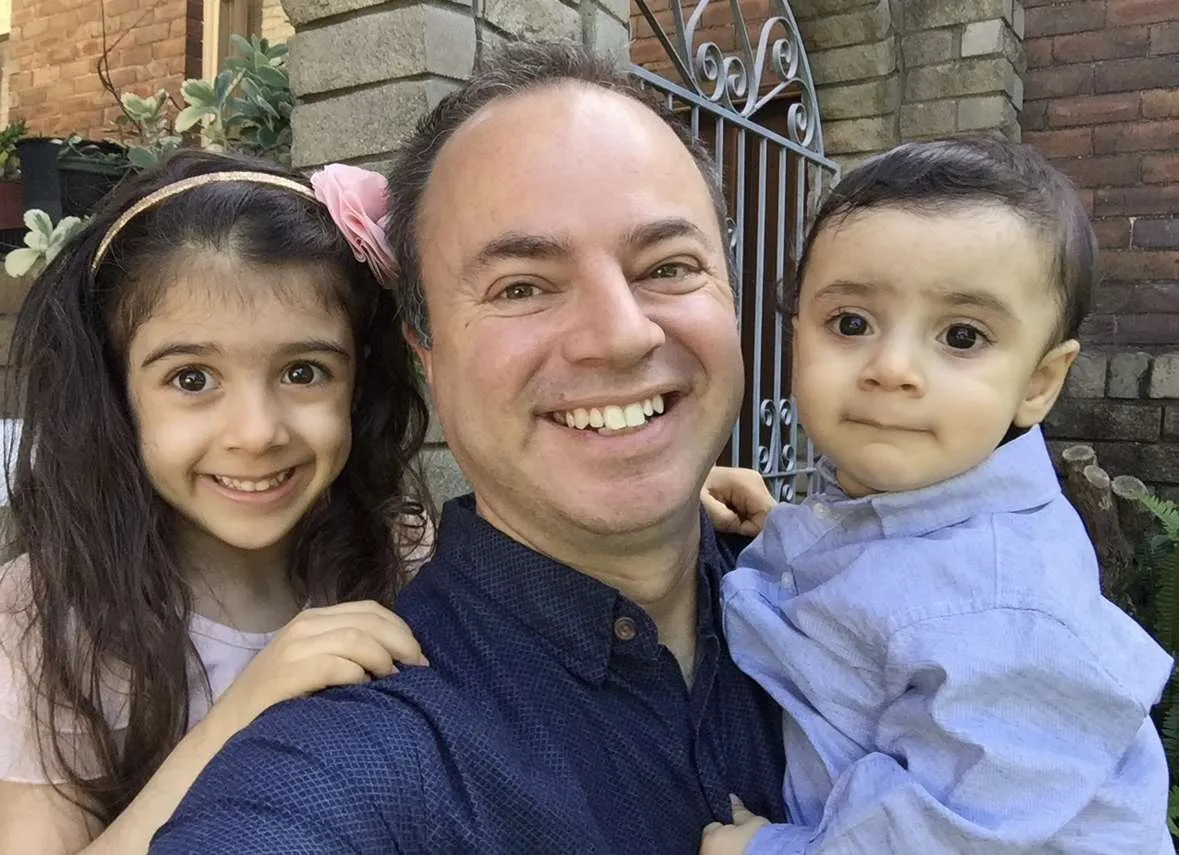 Joseph Colella (Joe Colella) is an Editor and Writer at WastedTalentInc. As a frustrated artist with over 40 years experience making art (who moonlights as a certified Business Analyst with over 20 years of experience in tech). While Joseph holds a Diploma in Information Technology, in true wasted talent fashion he spent years applying for various Art degrees; from the Accademia di Belle Arti (Napoli), to failing to get into the Bachelor of Arts (Fine Arts) at the University of Western Sydney. While he jokes about his failures at gaining formal art qualifications, as a self-taught artist he has had a fruitful career in business, technology and the arts. His goal is to attend the Julian Ashton School of Art at The Rocks Sydney when he retires from full time work. Joseph's art has been sold to private collectors all over the world from the USA, Europe and Australasia. He is a trusted source for reliable art advice and tutorials to copyright/fair use advice and is committed to helping his readers make informed decisions about making them a better artist.
He also loves all things watches (ok it's an addiction) so show him some love and visit his other website https://expertdivewatch.com