How to Refill Copic Markers Including the Copic Blender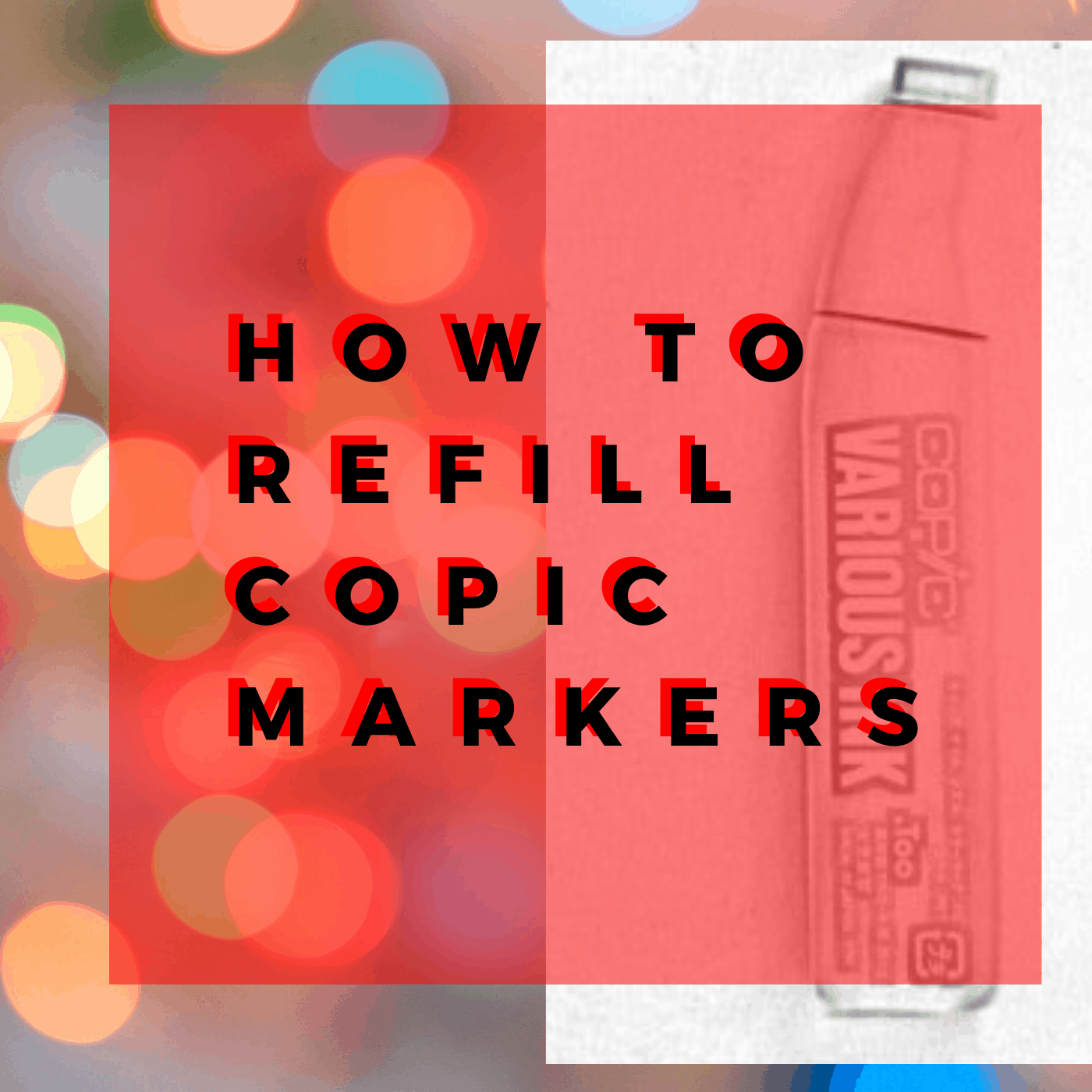 Over the years I have spent hundreds if not close to a thousand dollars collecting a huge range of Copic markers. Sadly I threw many away before learning that they could be refilled and refilled quite cheaply compared to purchasing a new Copic marker. If only someone had shown me how to refill Copic markers, including the Copic blender I would have saved a stack of money.
In this article, I want to look in great detail what it takes to Refill Copic Markers.
It is a topic that has prompted several questions which I will now address.
In short, Copic markers can be refilled using 3 main methods: Drip ink method, Refill Booster method and the inkjet printer refill syringe method.
You will need to read on to learn the exact steps you need to follow, while I also answer many questions you may not even know to ask yet.
---
Please note, as an Amazon Associate I earn from qualifying purchases.
Can you refill Copic Markers at home or in the office?
One of the most beneficial features of the Copic Marker is the ability to refill it, and to replace the nibs. 
Essentially you are creating a new pen each time.
Because the Copic Pens are refillable, they can last many years, and it makes the investment for professionals worthwhile.
With some other markers, they cannot be refilled, and they don't sell single pens, so it means if one color runs out, you have no choice but to go out and buy another set.
I know what I prefer.
What do I use to refill my Copic markers?
One thing I will explain to you that other articles won't is that you need to look for "Copic Various Ink Refills" when searching for replacement Copic marker ink. 
You then need to search for the Color number that corresponds to the marker color you want to replace.
This should be on the lid of your marker.
If you do that, you will be able to find the exact match color for your Copic marker.
The other thing you need to know is that one of these Copic refills is quite expensive but what you may not know is that one single 25cc (0.85 fl oz) bottle of Copic Various Ink, will refill a a single Copic marker about 7–9 times, a Copic Ciao marker about 13 times, a standard Copic sketch marker about 8–10 times, and a Copic Wide marker 5–6 times.
You are in fact, buying enough ink to cover the cost of 5 to 13 markers so it is quite cost effective when you think of it this way.
As of Spring 2020, Copic have a product called CopicInk. The Copic website states "This is a refill ink that comes in a bottle with a nozzle for users to refill their Copic Markers.
Its pen-shape form makes it compact and easy to fit in a Copic wallet for traveling while users may use the ink directly to create ink art."
It is in effect a needle and ink in one device which makes refilling faster and easier without all the mess.
They also come in 358 colors.
What are the different methods on how to refill Copic Markers?
There are three methods of refilling Copic Markers.
Whichever way you use, it is essential to take some precautions in case of spillage.
I usually put a sheet of plastic on the table, over which I spread some old newspaper, so the spilt ink is sucked into the newspaper.
If any ink bleeds through, it is handled by the plastic sheet.
Can you refill any Copic Marker with the same ink?
Yes, one Copic various ink covers all Copic Markers from standard Copic to Ciao too Wide. 
No matter what Copic Markers you own, they are all refilled by the same regular ink refills. 
This feature makes it so convenient and so much cheaper in the long run.
So how do I refill my Copic marker?
Method 1 – Easiest method — drip ink (also time consuming)
By far, the easiest way of refilling your cherished Copic Marker is to drip ink onto the nib.
1. Remove the caps at both ends, this may seem strange, but it serves to equalize pressure in the pen.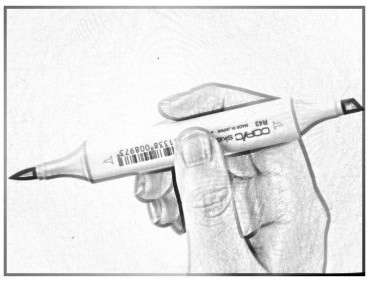 2. Refill from the thicker brush end,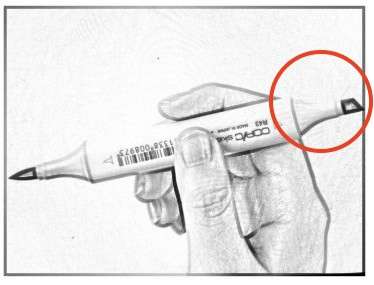 3. You should be holding the marker at a 45 degree angle just below the ink.
4. Drip the Copic Ink onto the nib slowly, be patient, don't rush.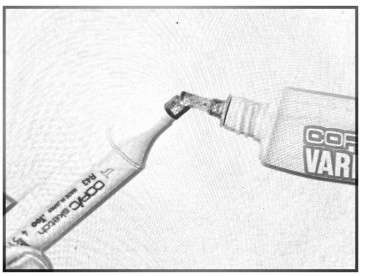 5. The nib will gradually suck up the ink
6. Continue until the first drop comes out the other end.
7. That's it – You are ready to get back to your masterpiece.
Method 2 – Use a Copic Refill Booster or the new CopicInk needle (fastest method but can get messy)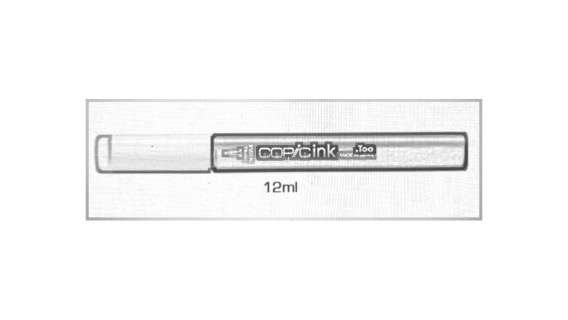 Some people find it easier to use a Copic Booster to refill the marker. You can purchase these at some craft stores.
I tried finding them on Amazon, but they do not seem to have any. (Boosters are a long needle that screws into the ink refill bottle).
If you are unable to find Copic products, the Too Corporation of America website lists further Authorized Resellers.
Failing that, there is https://copic.jp/ which is the Copic Head Office.
1. Screw the Copic Refill Booster to your selected ink refill bottle.
2. Remove the thick nib using tweezers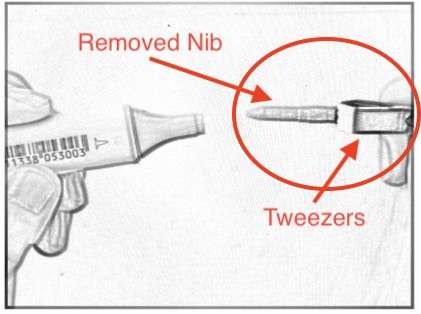 3. Insert the needle into the void where the nib was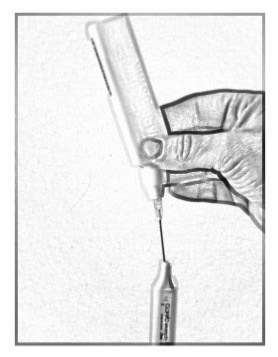 4. Squeeze the ink bottle gently, and the ink will flow into the pen.
5. Add 1.5 cc to 2 cc of ink to the marker – just under a teaspoon full
6. Withdraw the needle and replace the nib using tweezers.
7. Unscrew the booster from the ink bottle and replace the cap on the bottle
8. Wash the booster using rubbing alcohol and a tissue.
9. Replace the nib and prime if needed.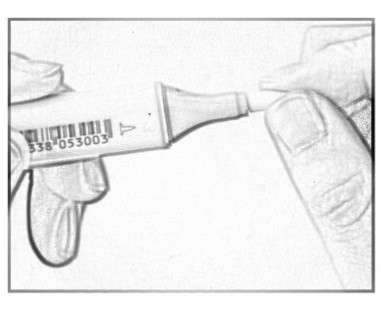 Method 3 – Use an unbranded inkjet printer refill syringe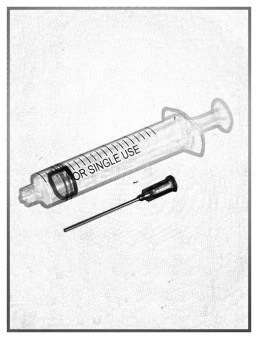 It is not always easy to find a Copic Booster but it is much easier to find a standard blunt-ended syringe that is typically used for refilling inkjet printers. 
1. Push the plunger down in the empty syringe.
2. Remove the ink bottle cap and insert the needle into the bottle
3. Pull the handle up until it sucks up 2cc of ink.
4. Remove the nib, using tweezers, and insert the syringe into the marker
5. Push the handle down to eject the ink into the marker (slowly)
6. Remove the empty syringe
7. Replace the nib using tweezers
8. Wash the syringe with rubbing alcohol
Can you use alternative refill products to refill Copic markers?
As already stated, I use an unbranded inkjet printer refill syringe for my Copic Markers. But can you use alternative inks?
I had never thought about this before, partly because I could not understand why you would want to.
After spending out on a set of quality Copic Markers, you would want to put them at risk by filling them with an inferior ink.
But, it made me wonder if other inks could be used, so I did some research and looked at people's experiences with using Copics and other inks. They were hard to find but did not seem to be successful. Some people do use inks they have made themselves, and apparently, they work. Still, the consensus is that they are nowhere near the quality of Copic Ink.
Will aftermarket products compare with Copic quality?
No, Copic is known for its quality markers and one of the main reasons apart from the quality build, materials used and longevity of the markers is that the ink used by Copic is very high quality. 
Refilling a Copic marker with any old ink is like buying a fake branded bag or watch, it looks like the real deal but does not perform like the real deal.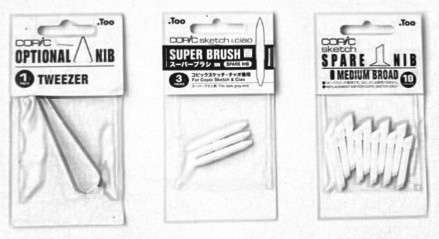 What materials are required to refill a Copic marker?
Refilling a Copic marker can get messy and fiddly. 
I would suggest getting some latex gloves as kitchen gloves are a little too thick and Copic nibs can be small. You need gloves that allow you to be able to handle the small pieces of a Copic marker with ease.
You will also need an unbranded ink syringe (see above) if you're going down the Method 3 path, newspaper, plastic sheet, and regular tweezers.
If you intend on doing this on a regular basis I would suggest investing in some good quality tweezers, in fact Copic also sell Copic Tweezers which are designed to do the job with Copic markers.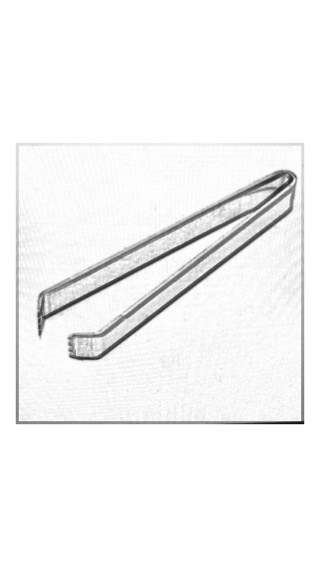 Copic tweezers have these tiny but gentle teeth that will help you grip the nib, whereas normal tweezers are designed for thin hair or small objects and will slip when pulling on a wet nib.
If you mess up a Copic nib you can also purchase replacement Copic nibs.
How much ink is required to refill a Copic marker
I suggest that you should use between 1.5 cc and 2 cc of ink when you refill your marker. Note: cc is a cubic centimeter and 2 cc is just under a teaspoon of ink.
If you use a syringe, you can put back any unused ink into the ink bottle if you find the marker will not take that much. The syringe will generally have volume markers in the barrel.
Which of the two nibs do you remove to refill the Copic marker?
Refill the marker from the thick nib end, but remember to take the cap off the other end to equalize the pressure.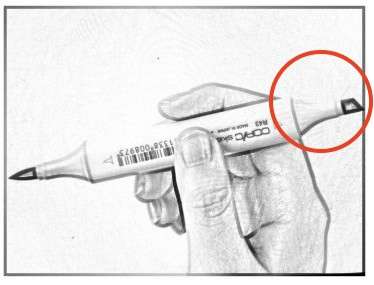 What is a Copic colorless blender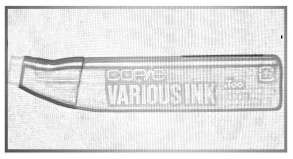 The Copic colorless blender is marker that is used to blend one or more Copic markers into each other. It does this by using a clear alcohol solvent instead of ink. It is used for a variety of blending techniques.
How to refill Copic colorless blender with a Copic blender solution
This refill is done using the same process as an ink, instead of using Copic replacement ink, you can purchase a Copic blender solution or rubbing alcohol.
Can you refill a Copic colorless blender with rubbing alcohol, if so what is the best one to use?
Yes, you can use an alternative blender instead of the Copic blender solution. Rubbing alcohol seems to work just fine.
Can I make my own custom Copic colors? 
What? That's crazy talk but yes you can.
Copic also sell empty Copic refill bottles that you can use to blend standard Copic ink colors letting you create your own custom colors with this specialized refill bottle. All you do then is use this to refill an empty marker or an empty blender pen.
I bet you did not know you could do that!
Where you can buy Copic refills and where can you buy Copic blender solution?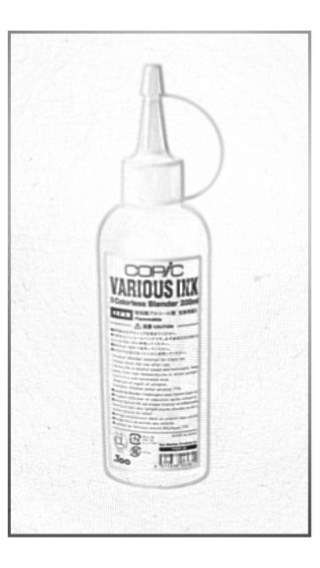 I strongly recommend that you support your local art shop if it sells these products. These aren't always the cheapest but they are actually the most convenient. 
Establishing a good relationship with your local art store will benefit not only your local business but also yourself as you may be able to get hard to find items ordered just for you.
Small traders are struggling to remain afloat at this time, and the owners of these stores can be a great source of information. 
If you can't find what you need then by all means look online as we all don't live close enough to a bricks and mortar art supply store. 
I have taken the liberty of listing online stores that ship nationally and internationally below.
From Amazon
From other retailers
If you are unable to find Copic products, the Too Corporation of America website lists further Authorized Resellers.
Failing that, there is https://copic.jp/ which is the Copic Head Office.
More articles on Copic Markers
How Long do Copic Markers Last?
Best Sketchbooks for Copic Markers
How Many Copic Markers Are There?
Are Copic Markers Safe on Skin?
Cheaper Alternatives to Copic Markers
All Copic Markers Skin Tones Numbers; from Whites to Browns to Black
Other Posts You May Like
Joseph Colella is a frustrated artist with over 40 years experience making art (who moonlights as a certified Business Analyst with over 20 years of experience in tech). While he holds a Diploma in Information Technology, in true wasted talent style he spent years trying to get into various Art degrees from the Accademia di Belle Arti (Napoli), and failed to get into the Bachelor of Arts (Fine Arts) at the University of Western Sydney. His goal is to attend the Julian Ashton School of Art at The Rocks Sydney when he retires from full time work. In his spare time, he writes for the this blog, WastedTalentInc, where he shares practical advice on art, making art, and art materials. Joseph's art has been sold to collectors all over the world from the USA, Europe and Australasia. He is a trusted source for reliable art and copyright/fair use advice and is committed to helping his readers make informed decisions about making them a better artist.
He also loves all things watches (ok it's an addiction) so show him some love and visit his other website https://expertdivewatch.com