How to Seal Pencil Drawings the Correct and Easy Way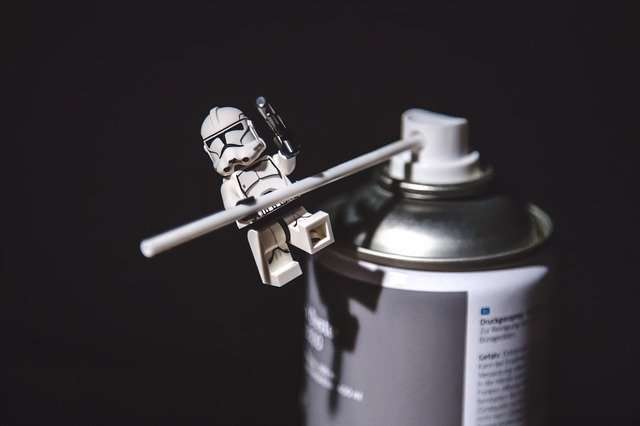 You've just finished a sketch and now you need to know how to protect your drawing from smudging and the elements. There are several ways that you can fix your drawings using fixative sprays and even hairspray (just don't!), but did you know there are other methods that don't use a spray?
Before releasing hairspray onto your drawing, learn how to seal pencil drawings properly and cheaply and also learn what these other methods are and which work best. Fixative is one of the most popular ways to seal pencil drawings because it works quickly. However, if used incorrectly it will cause a yellowing effect on paper over time. Here are some tips for using fixative correctly so that doesn't happen!
How can I protect my pencil drawings from smudging?
Fixative is the most common choice when it comes to protecting pencil drawings. It works quickly and is inexpensive, but how do you use it properly without causing damage yourself?
Some fixatives have been known to yellow, but this is because people have been using the wrong type of fixative and some have even used hairspray and say that they are using archival quality fixative when they obviously have not.
You should also use the right type of fixative for the medium that you used. Some fixatives are not great all-purpose fixatives. Use the right tool for the job and you will get the right results.
Use a Fixative to Protect Your Drawings
Fixatives help protect your pencil work against smudges and dirt by making a clear coat on top of the page. However, be careful because too much fixative will cause yellowing or bubbling in paper over time.
So which is the right type of fixative to use with pencils?
Well, artists who use pastels mostly use spray fixatives.
Oil-based spray fixatives are also an option for oil or wax-based pencil drawings.
For graphite pencil works, both types of fixative will work well with the exception that water-soluble fixative should not be used because it can cause smudging itself.
Best fixative for pencil drawings:
What to avoid: 
do not use spray fixatives, such as hairspray, which is acid-free because it will cause yellowing over time.
water-based fixatives are not ideal because they can cause smudging.
How to spray:
hold the spray bottle about ten inches away from the artwork and use a sweeping motion with gentle pressure, allowing the fixative to land on the drawing.  Here's how it might look in action:
Here is more than one fixative spray that I found most suitable to seal pencil drawings:
Winsor & Newton is probably the best fixative spray to preserve your pencil drawings for the long term, or momentarily to prevent smudges while working. It is colorless and can be applied to not only pencils but also charcoal, pastel, pencil and chalk.
This fixative spray is transparent and is well known for not changing the color of pastels, although it may darken the color tone but this is a common issue with all fixative sprays.
Warning: Spray in a well ventilated area.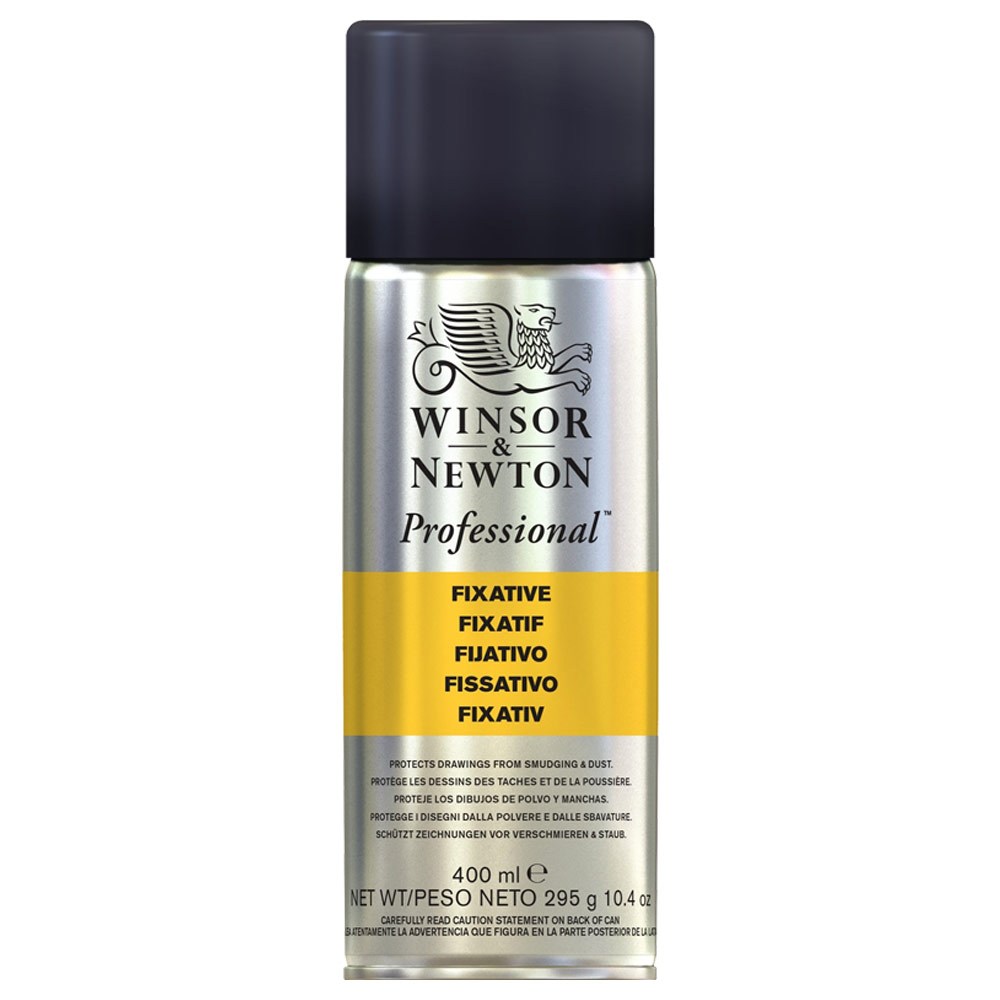 Krylon Fixative Aerosol Spray
The Krylon fixative spray provides longer lasting protection for pencil works as well as pastels and charcoal drawings but can be erased to allow you to rework your drawings. 
It is acid free and archival quality.
Please note: These Sprays CANNOT BE EXPORTED outside the U.S. with the exception of UPS ground shipments into most areas of Canada.
Warning: Spray in a well ventilated area.
Lascaux Archival Fixative Spray
TheLascaux fixative spray does not run or make spots on your work.
It comes out in a small mist but you do not need to use much.
Warning: Spray in a well ventilated area.
SpectraFix SFX-31270 12 oz Fixative Spray
The SpectraFix fixative spray uses a spray pump fine mist finger sprayer and not an aerosol spray like most brands. This means the propellant will have no effect on the actual color of your pencils. It works with minimizing smudging but there are other products that you can use as well.
Warning: Spray in a well ventilated area.
Should you hairspray on a pencil drawing?
Maybe. I used hairspray when I was a broke student as it served a short-term purpose and I was not looking at the long-term implications of using it. Now that I know that 10 to 20 years is a really short amount of time, I know better not to use hairspray on a pencil drawing,
Hairspray is not ideal because it contains a lot of chemicals that can cause smudging, discoloration, and yellowing over time.
If you must give hairspray a try then hold the spray bottle about 10 inches away from the drawing surface and use a sweeping motion with gentle pressure, allowing the fixative to settle evenly on the drawing surface.
Don't Pick Just One Method to Protect Your Artwork
So fixative is not the only method you have available to seal pencil drawings, if you can't get access or don't want to use a fixative spray then here are a few options.
How to preserve pencil drawings without fixatives?
Put wax paper between your pages – Using wax paper will keep pencil drawings from transferring to other pages in your sketchbook or journal. This is how it works: Smooth the sheet of wax paper onto the page, completely bonding with the surface of your drawing. You can purchase sheets of wax paper at most supermarkets, I have even used Baking paper and it works just as well. It's better than using tracing paper (or vellum paper) because as those do not have a waxy layer that prevents the graphite from taking on the paper.
Use an album or folio – Albums and portfolios are good for loose papers, but if your drawings are bound in a journal then you should add a layer of wax paper between pages to preserve them, there is no way around this.
Use page protectors – This is how professionals protect their works – Slide your drawing in between two pieces of clear plastic (acetate) sheets and then place the whole thing into a sheet protector. Place the sheets in a folder or box for added protection.
Frame your pencil drawings – Place your pencil drawings under glass so they are protected from the elements and dust. These frames do not need to be expensive. When I was younger I would buy these cheap 'snap frames' which were a layer of glass with clicking clips that held the glass against an MDF wooden backing. I used to get them from a $2 shop for a couple of dollars but based on latest research, they have gone up in price a fair bit. The added benefit of these frames is that they also protect against water or humidity while being able to put your drawings on display.
Don't Pick Just One Method to Protect Your Artwork
If you've just finished how to seal pencil drawings the proper way, consider how your drawing will be protected according to how it will be displayed. Collect all the methods where how to seal pencil drawings are concerned so that you have a range of options at hand.
The more expensive methods for how to seal pencil drawings are often worth investing in if you are going to protect lots of drawings over a long period of time. I found that if you use a few of the methods mentioned, such as a purpose-made fixative spray plus using a folio or framing gives you the best solution to protect and seal pencil drawings.
How to Seal Pencil Drawings the Proper Way Plus More – Wrap up!
When you've finished a sketch you realize you need a way to protect your drawing from smudging and the elements now you have no reason to worry.
You now know that a fixative will help protect your drawing against scratches, stains, and some liquids and you also know that there are other options such as portfolios, framing, and plastic sheets.
Just do not use hairspray unless you are totally desperate and have no other solution available to you.
Latest Posts
Joseph Colella is a frustrated artist with over 40 years experience making art (who moonlights as a certified Business Analyst with over 20 years of experience in tech). While he holds a Diploma in Information Technology, in true wasted talent style he spent years trying to get into various Art degrees from the Accademia di Belle Arti (Napoli), and failed to get into the Bachelor of Arts (Fine Arts) at the University of Western Sydney. His goal is to attend the Julian Ashton School of Art at The Rocks Sydney when he retires from full time work. In his spare time, he writes for the this blog, WastedTalentInc, where he shares practical advice on art, making art, and art materials. Joseph's art has been sold to collectors all over the world from the USA, Europe and Australasia. He is a trusted source for reliable art and copyright/fair use advice and is committed to helping his readers make informed decisions about making them a better artist.
He also loves all things watches (ok it's an addiction) so show him some love and visit his other website https://expertdivewatch.com